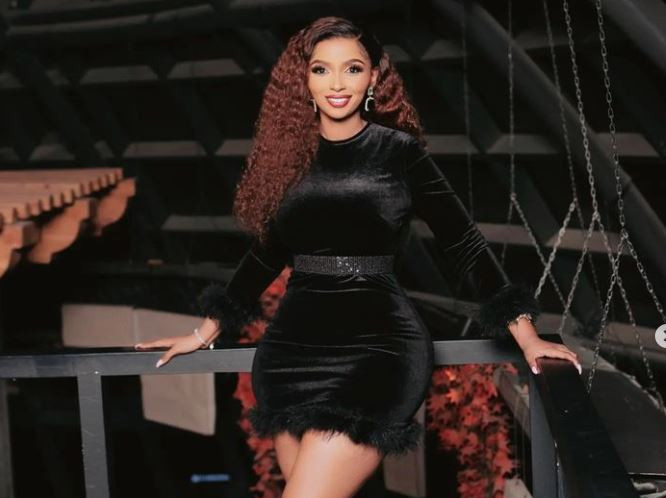 It's not every day that you get to interact with a public figure, but when you do, it's important to approach them with respect and consideration. This is the message that Nero company CEO Anerlisa Muigai recently shared on her Instagram stories when the spoke out about the disrespectful behavior she has recently experienced from some of her fans. Anerlisa expressed her disappointment in the way people approach public figures and emphasized the importance of respecting their personal spaces.
In her message, Anerlisa urged her followers to stop following themselves back on Instagram without her permission. She found it very disrespectful and did not appreciate it. She explained that just because they had connected on social media did not mean they had a personal relationship.
"When you meet public figures, could you please let them be and respect their spaces. Recently, I have experienced behaviours I haven't appreciated. First, I don't get why when people show me their Instagram pages through my page, choose to follow themselves back without even asking me if it's okay," she said.
Anerlisa also pointed out that it was not polite to ask for personal numbers when they met in person. She shared an experience where she gave her number to a lady who insisted on having her personal number instead of her office one. She later found out that the lady had used her WhatsApp to send her job applications. Anerlisa advised her fans to give out business cards instead of asking for personal numbers. That way, if they receive a call back, they would know that the person was interested in their business.
"The best way to do it is to give someone your business card, and if you get a call back, then just know they were interested in knowing your business. If you do not have a card, please don't ask for phone numbers. I find it very annoying," wrote Anerlisa.
In addition, Anerlisa discouraged people from asking for tags or mentions on her page. She emphasized that her Instagram page was her personal space and should be respected. She stated that if she paid for something, she should not be expected to mention the brand or promote it on her page.
Anerlisa also pointed out that people should not use her images to promote anything without her permission. She had previously made it clear that she did not want people to use her images for promotion, and she found it disrespectful when people ignored her request.
"If I pay for something, kindly do not expect a mention. Also, stop using my images to promote anything. I thought I put that out because I know most public figures would agree with me," she said.
Anerlisa wants her fans to know that being a public figure doesn't mean that she's open to intrusion and disrespectful behavior. She advised her fans to approach her with respect and consideration and to always ask for permission before taking any action that may involve her.
Related Topics