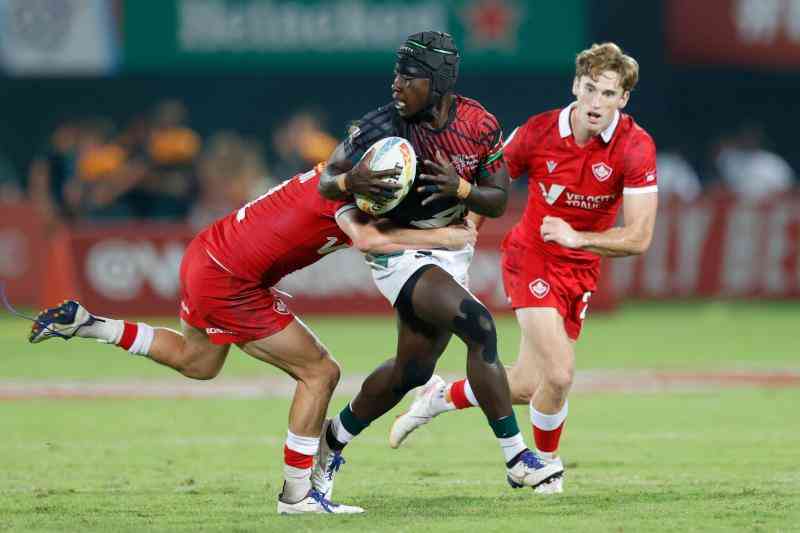 Kenya Sevens are through to the semifinals of the Rugby Africa Sevens.
Shujaa booked their spot in the last four after whipping Burkina Faso 26-0 in a one-sided quarterfinal match played at Harare Sports Club on Sunday morning.
Menengai Oilers' star John Okoth scored two tries as newbies Patrick Odongo and Beldad Ogeta continued with their fine run adding to the win.
Odongo who scored three tries on Saturday got the match underway after touching down an unconverted try for a 5-0 lead.
Okoth would then extend the lead to 12-0 after Tony Omondi's successful conversion as Shujaa took a slender 12-0 halftime lead.
In the final half, Okoth completed his brace before Ogeta sealed the win with a late try converted by Omondi.
Kenya will now meet hosts Zimbabwe in the semifinals from 1.50pm Kenyan time.
Zimbabwe knocked out Madagascar 26-10.
Related Topics