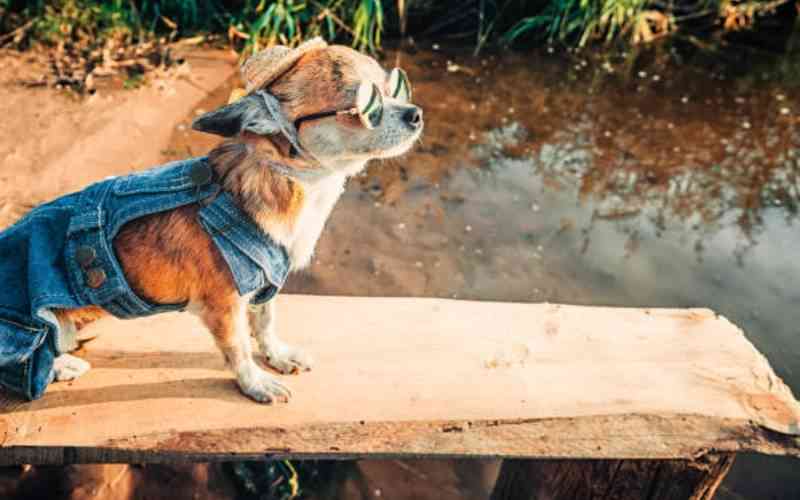 I'm writing this overlooking the lawns of a large, beautiful garden in Bryanston, a wealthy suburb of Johannesburg. I'm not a wealthy resident, though I do feel healthier filling my lungs with clean air and serenaded by birds of air.
The young men of the house are similarly elated; their squalid subsistence, only days ago, when they had to deal with broken water geysers and sewers seem such ancient travails! They now spend their days like other uptown boys: they play with the landlord's dogs: a calm rottweiler named Pete and a Labrador named Parsley. They have been hurling a tennis ball in the air and which the poor dogs dutifully chase and deliver, only for the task to be re-enacted over again.
The term "poor" does not define the status of the dogs: they are well cared for, including comfy sleeping bags where they snuggle. They also go on walks in the neighbourhood, which I think is unnecessary given the races they have endured since we arrived here.
Twice, the ball was hurled into the swimming pool to test their swimming skills. Parsley waded in the pool seamlessly and calmly delivered the ball to his young masters.
I was enthralled the boys had found something meaningful to do with their time, which meant I could do something useful with my own. But things changed overnight. The camaraderie developed between the boys and man's best friends during the day evaporated with the onset of darkness. The youngest man of the house had stepped out to play when the dogs barked at him and gave chase.
He observed, after he had regained his breath and the tears standing in his eyes dissipated that Pete and Parsley were still his buddies; the problem was a third force by way of a brown-white Chiwawa. "That's a harmful dog," he said.
The Chiwawa, I gathered, kept to himself during the day but emerged at night to provoke Pete and Parsley into shaking down their new friends. On their own, Pete and Parsley were harmless. But when the Chiwawa charged, they took cue and made a war-cry, with Parsley making a croaky, muffled cry that elicited laughter from the boys.
I hear the rottweiler has scant memory; he can even "forget" his owner, but I did not understand how the Labrador forgot their daytime playmates at the onset of darkness. The dogs offer a perfect parable of Joburg. Once reputed as the city of many lights, even though some have dimmed in recent years, due to something loftily called "load shedding," the city acquires a certain aggression at night time. And places that you comfortably venture during daytime are a no-no at night.
South Africa is on knife-edge and even seemingly safe neighbourhoods in the suburbs are prone to home invasions, which is another calm expression for visits from armed goods. I had specifically been warned against "stand-alone" homes in the suburbs.
But having grown up in Eastlands where the threat of being mugged, not just by armed goons but also by well-muscled men who add wood to their wrists, so that a ngeta instantly cuts off oxygen to the head, I decided it was better to deal with the crooks than suffocating in a sewer line.
So, I have spent the past week hosting braai, the South African version of nyama choma, or attending pizza parties thrown by my landlord and lady. You might say I've been having the time of my life.
But given the unpredictability of how the dogs might behave at night, and the risk of them turning against you when they should be offering protection, I am leaving Joburg on a one- way ticket. I don't know if the boys will miss the dogs, their daytime playmates. I don't know how I feel towards Joburg, the little that I know of her, anyway. I'm just happy I have a country to return to.
Related Topics