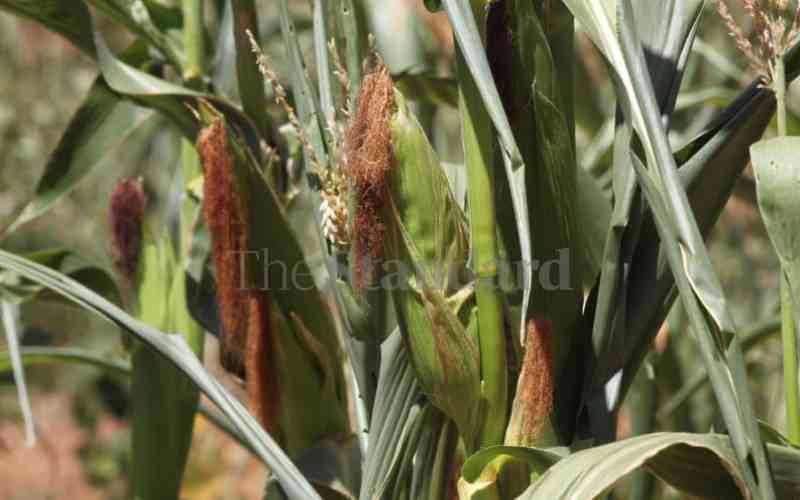 This might sound stranger than fiction, but Kenya is seeking some 20,000 acres in Zambia for cultivation of maize for our citizens.
This was revealed by Agriculture minister Mithika Linturi, although he did not explain who would till the fields on our behalf.
If we shall send migrant labourers to the southern Africa state, then this will be the culmination of a pan-African vision of our forebears, Kenneth Kaunda and Jomo Kenyatta. Their vision of a united Africa is finally coming to pass.
It is not clear either if the seed varieties allowed there will be GMOs or indigenous seeds.
And given that GMOs were offered as the panacea to our problems, I wonder what went wrong.
First off, we were promised that the government would dump tonnes of fertilizer in our soils, and I thought those inputs would turn into grains, even if the rains failed.
And now that we have learnt rains will fail, yet again, even after the earnest prayers from Prezzo Bill Ruto and his able deputy, Riggy G, the skies are still clear.
But there is something positive about turning to Zambia as our new frontier to grow our food: it is an African state turning to fellow brother for help, and we're ready to soil our hands in toils, instead of extending a begging bowl.
If it's any consolation, Zambians are coming to our rescue as we help others, like the United Arab Emirates states that we leased nearly one million acres of our arable land in the Tana delta in deals that were never made public.
It is affirming that Linturi is conducting his business in the open, so we are familiar with the acreage that he's leasing from Zambians but also when the harvest would be expected. Hopefully, it will not coincide with the harvest season in our breadbaskets, or the enormous imports that have commenced in earnest.
Related Topics