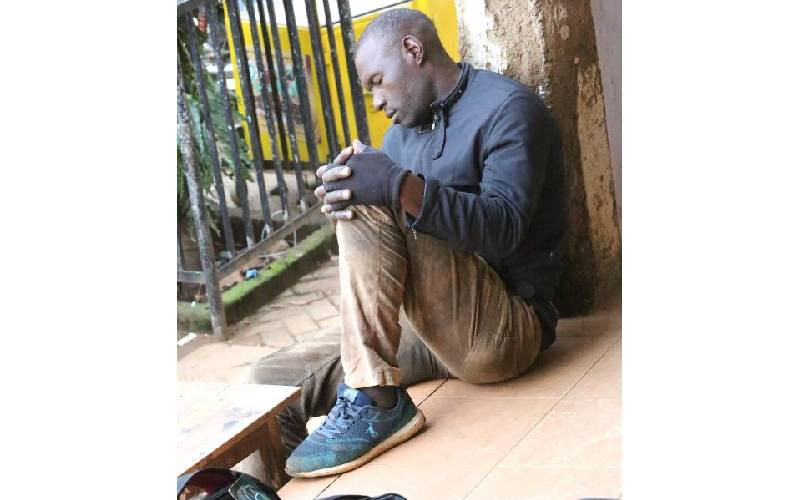 The debilitating high cost of living now threatening to evaporate Kenya's middle class is a long shadow of the old sin of corruption and wastefulness in government. One year after inauguration of the Kenya Kwanza government, we all see that indeed, nothing changed. No vision, no higher ideals, no grand ambition apart from primitive accumulation.
All this while the people, the 'hustlers', are at the end of their tethers. Let's briefly look at the canvass of our economic landscape. For records, I am not an economist. As such, my summations will be based purely on my observations, not some high-sounding theory from Adam smith or Bibek Debroy. According to figures from the Controller of Budget, revenue collected has shrunk in the last one year.
As at June 2022, Kenya Revenue Authority (KRA) had collected Sh2.034 trillion while this year, June 2023, the revenue collected was only Sh1.9 trillion. The possible explanation for this could be that household spending has dropped significantly on account of the high taxes or the SMEs have gone belly up in quick succession. This year alone, CMC, the Standard Group and East African Breweries have announced redundancy, citing a difficult business environment.
If nothing screams at the hustlers, "You are on your own" up to this extent, then nothing will. Whereas we appreciate that our economy was in a ditch by the end of President Uhuru Kenyatta's term, it must be remembered that our debt portfolio stood at Sh8.6 trillion as at June 2022. As at now, we have sprinted beyond Sh10.25 trillion and counting. The mounting frustration was best captured by a ranking member of Kenya Kwanza administration in the course of last week who sought to remind his colleagues in government that "the honeymoon" is over.
I construed his public candour to mean time has come to set aside juvenile rhetoric and remember the human cost attendant to the decisions made by those within the Kenya Kwanza administration. The youthful MP sounded like a young man with purest intentions but found himself co-opted by a political edifice that has abandoned the people and has no pretence about it.
How else do you explain the reinstatement of Uhuru-era policies that we all knew lacked imagination and will to extend a hand up to those left out and left behind? 'Kazi ni kazi' as political slogan, was construed by so many to mean that it was time to focus on dignity as a development outcome. Making sure that all segments of our society would proudly sing the words of our national anthem, "build this our nation together and the glory of Kenya, the fruit of our labour, fill every heart with thanksgiving".
But the government, in its infinite wisdom or lack of it, embarked on a taxation agenda that is akin to punishing honest work. It's unconscionable for the citizens to lose up to almost half of their salaries to taxes with little or nothing to show for it. What the citizens witness daily is government officials who have perfected lamenting how they inherited a dilapidated economy driving the latest models of SUVs. Back to report by the CoB, you see the Presidency has led from the front in wastefulness in entertainment and travelling.
This turns into a mockery the little efforts invested by this same administration towards the war against corruption. Unless it's living up to the promise it gave that it was not interested in fighting graft. For a government that is keen to evangelise to the people by inviting international televangelists, we will paraphrase Paul's question to the church in Galatia; Who bewitched you, that the campaign that you handled in great poetry has turned into a governance disaster?
For the last one year, we have patiently waited to hear the government's plan out of this debt hole but clearly the much-touted plan was merely a ruse. If this government has a soul and a conscience, then please take note. There is no love lost between you and the hungry, angry Kenyans.
Mr Mwaga is Convenor, Inter Parties Youth [email protected]
Related Topics