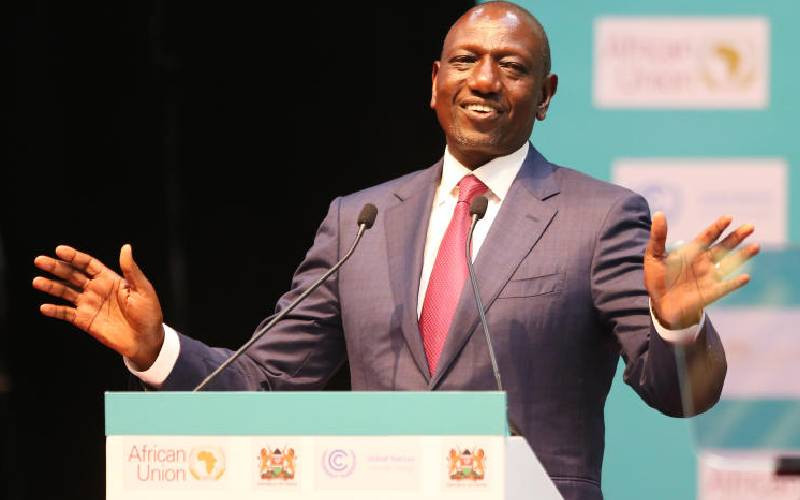 One of the reasons why Kenya's third President, Mwai Kibaki, had problems in his 2007 re-election bid, was the trashing of the MoU that brought him to power under the Rainbow Coalition. Though he has been partly absolved for not being in his best state of health, he has been blamed for not reigning in on his kitchen cabinet.
As much as Kibaki has remained a constant reference for transformative leadership, many opine that he failed politically and missed the opportunity to use his euphoric ascent to power to unite the country. He could have had his reasons.
Part of the MoU meant creating the position of a Prime Minister for Raila Odinga on behalf of his Liberal Democratic Party. This could have diluted his power and ability to steer the country in the direction that he wanted.
Now, unlike Kibaki, President William Ruto chose a different path. Never has a president been faced by so many obligations and chose to be loyal and faithful to them. Just before the elections in 2022, Ruto went into a series of handshakes, welcoming into his fold even his great detractors, each of them with a unique MoU.
From the general outlook of the government, it is clear how the MoUs were honoured. National Assembly Speaker is from Ford Kenya, his Senate counterpart is from PAA, and Prime Cabinet Secretary is from ANC, while the Attorney General is from DP.
Foreign Affairs CS joined Kenya Kwanza through Maendeleo Chap Chap and probably negotiated for the position. Trade and Investments CS joined Kenya Kwanza from Chama cha Kazi. This is replicable throughout the Cabinet and other positions where appointees were most likely seconded through the various parties. Others may have put in their money into the campaign kitty.
I think this has made some of them entitled to the positions they occupy in government that they feel the President may have little power over them. Otherwise, why would the President choose former CS Mohammed Adan to accompany him on crucial trade and investment meetings when he has Moses Kuria as his substantive CS?
Can the President wake up and sack Prime CS Musalia Mudavadi? I bet not. For every decision, there will be a reference to some MoU somewhere. In the first term, retired President Uhuru went for a number of CSs that could not attribute their appointment to anything else other than his trust in their abilities.
That's how we got Fred Matiang'i, Adan Mohammed, Amina Mohamed, Prof Jacob Kaimenyi, Ann Waiguru and others. He freely moved them around and even dropped some when he felt like it. I doubt whether President Ruto has the same freedom as juggles the political and governance balls.
Related Topics