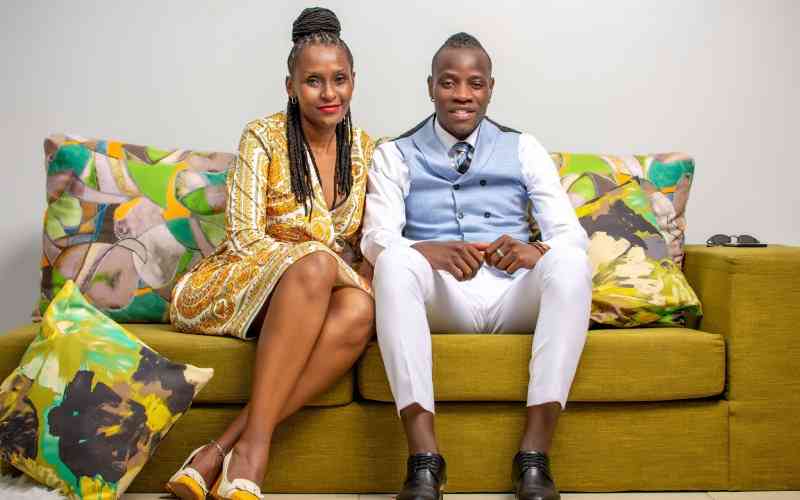 For some, life begins at 40 but for Esther Musila, 50 was the magic number. This was when she met gospel artiste Guardian Angel and three years later, they are still basking in each other's love.
Musila celebrated her 53rd birthday this week and her husband Guardian described their love journey as the best experience ever.
"Can't believe it has been 3 years already. It has been the best part of my life. Loving on you is the sweetest experience ever. YOU ROCK MY WORLD QUEEN blessings on your birthday @esther.musila you are my everything," he wrote.
"My life began when I met you my love, it has been 3 years of bliss and I thank you for coming. You brought a whole new meaning to my existence. I love you my King."
Children
The couple has maintained that having children is not the number one priority in their marriage and in a previous interview they said they are focused on loving each other at the moment.
"Children are a blessing from God. A child is a bonus…if we get one it's fine, if not we will still love each other.
"Assuming I married a younger lady and because of one reason or another she failed to conceive, would it be fair to walk away? Should she also walk away if I cannot sire children?" asked Guardian.
Esther, on her part, said people should let them choose what makes them happy. She is a mother of three from a previous relationship.
"Ata tusipopata si ni wetu? Si wa society," she said.
Asked about how their love story started, Guardian admitted that he was the first one to shoot his shot even though Esther was focused on helping him grow careerwise.
He added that he was cocksure Esther was the right woman for him because of how she makes him feel.
Related Topics