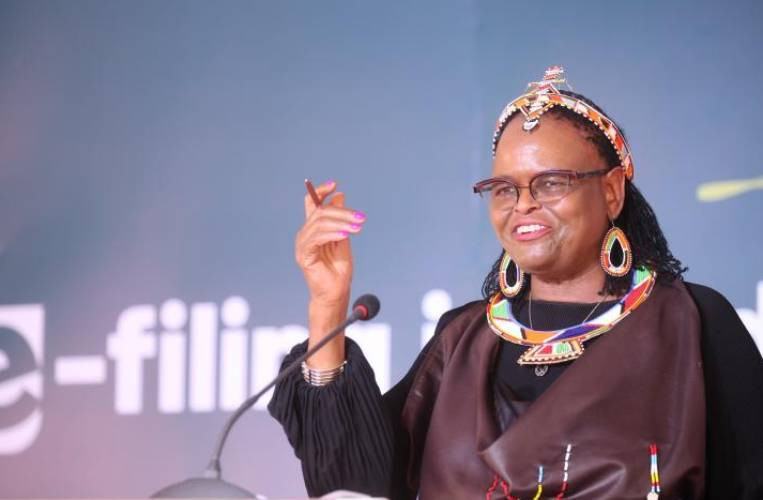 Chief Justice Martha Koome has announced new guidelines to make the payment of fines and cash bail faster and more transparent.
The guidelines will use technology to process payments in open court, reducing delays and corruption.
"We are committed to improving the efficiency of the judicial system and addressing the concerns of court users," Koome said in a statement on Thursday, September 28.
"These guidelines will harness technology to streamline the payment process and ensure accountability."
The guidelines are part of the Judiciary's adoption of the Case Management System, which enables electronic payment of court fees, fines, and deposits.
This system not only generates online invoices and receipts but also simplifies the entire payment process.
According to the new rules, all pleas must be registered by 9:00 am.
In cases where it is not achievable, "court users' committees will provide guidance."
Additionally, every plea-taking court will have two court assistants. The first assistant will support the magistrate with various court duties, while the second assistant will handle the processing of fines and cash bail payments.
"This includes generating invoices, providing copies to the accused, and facilitating payments through the online portal," said Koome.
Accused individuals who cannot make payments in open court will receive an invoice and be granted a period to settle their fines or cash bail. Committal warrants will be prepared for those who fail to pay by 4:00 pm on the day of their plea.
Efforts have also been made to ensure financial controls are maintained, with each court station having an accountant responsible for daily revenue collection reconciliation.
"We hope that this will benefit court users and the administration of justice," said Koome.
Related Topics