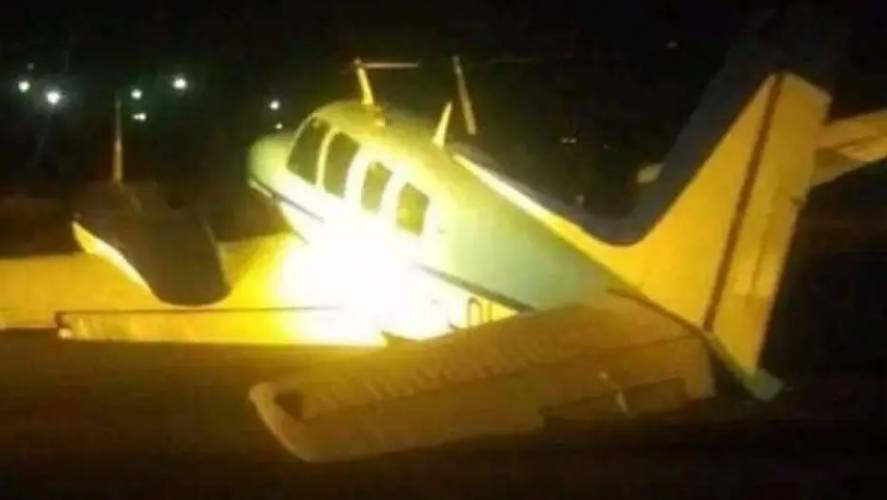 Two people are nursing slight injuries after their aircraft crash-landed at the Kisumu International Airport on Thursday night, after experiencing mechanical problems.
According to the Kenya Airports Authority (KAA), the aircraft's landing gear failed, making it impossible to land on the runway during the Thursday, June 8 incident.
"We would like to confirm that a light aircraft has had an emergency landing at Kisumu International Airport after suffering landing gear failure. Both occupants are safe and have been rushed to hospital for precautionary medical assessment," KAA said in a statement.
Airport workers told The Standard that the light aircraft circled the airport before crash-landing as police officers on duty and rescue teams prepared for eventualities.
Officials say the landing wheels of the plane stuck airborne and the pilot wanted to exhaust the fuel of the aircraft before crash-landing.
"The two did not sustain serious serious injuries and were rushed to hospital by the port rescue team," Maina John, a police officer on duty told The Standard.
Related Topics