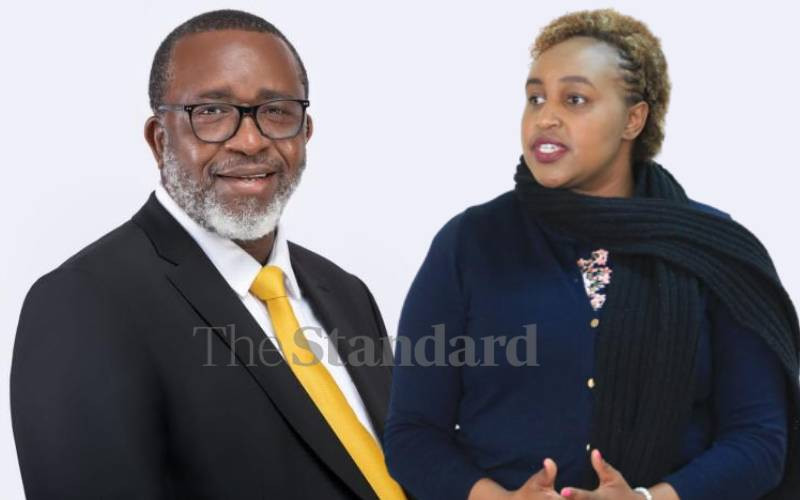 Failure by Agriculture Cabinet Secretary nominee Mithika Linturi to divorce his church-wedded wife before moving in with Aldai MP Maryanne Kitany made him an ineligible candidate for marriage, the court has ruled.
In what Milimani Chief Magistrate Heston Nyaga said could have been out of sheer forgetfulness or shrewdness on Mithika's part, his failure to divorce his wife made it illegal to wed Kitany.
"It is clear that the defendant herein lacked that capacity to a union in marriage of whatever nature to the plaintiff by virtue of he being in a subsisting monogamous or Christian marriage. As it turned out, it would all be in vain as the defendant had not taken any step to dissolve his own subsisting marriage. Whether this was inadvertence or shrewdness on the part of the defendant, is a tale for another day. Digressing to that topic would require another full judgment of its own. Therefore, for now, I will not state anything more," he said.
He sympathised with Kitany who he observed hastened her divorce from her previous marriage when she was smitten by the former Meru Senator's advances to be the holder of his heart.
Her acts of love were all but in vain, said Nyaga.
He said: "As I conclude, I must express my sympathy for the plaintiff. From the evidence, she appeared to think that she had found a partner for a 'til death do as part' union. She even hastened her divorce from her previous marriage, in preparation for the next one."
In her case, Kitany narrated that on or about June 1, 2014, she alongside Mithika divorced and started cohabiting with each other at Kileleshwa. She asserted that the former senator went ahead to marry her through the Nandi customary law.
She said the marriage happened two years later on April 16, 2016 and they thereafter lived as husband and wife.
The MP accused Mithika of extreme cruelty and willful emotional, physical and psychological neglect. On this, she particularised that he denied her conjugal rights, engaged adultery, and exhibited ill temper.
She asked the court to find that the marriage could not be salvaged as it was irretrievably broken.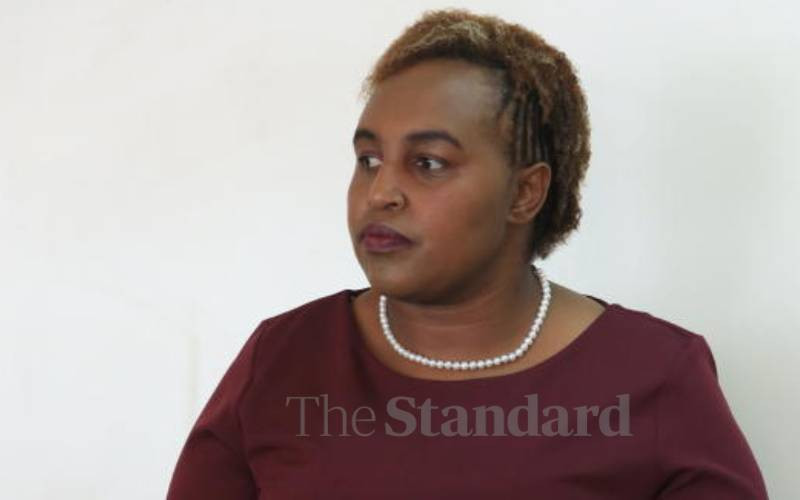 In his response to the case, Mithika denied the allegations. At the same time, he stated he did not cohabit or customarily marry Kitany.
Not open to marriage
To prove that he was not open to marrying her, Linturi produced in court a marriage certificate from the Catholic Church indicating that he was already in a monogamous marriage.
At the same time, he argued, Kitany was also not a spinster as she was in marriage up to January 2, 2016, and, therefore, was not available to be his wife.
According to him, Kitany had no power to seek a divorce as she could not have been legally married. At the same time, he said, the court had no powers to grant Kitany her prayers.
Kitany called 14 witnesses. Among them were his uncles and her sister, who told the court that Linturi presented himself as a divorcee.
The court heard that he gave Sh100,000 an equivalent of a cow that had calved also known in the local language as chemwai.
Kitany's witnesses also said that he gave Sh40,000 to represent Kemwai (a young bull), Sh20,000 for kenyinyet (young heifer) and Sh30,000 for sheep.
The magistrate heard that after confirmation of the successful discussions and the congregants were served 'mursik '; traditionally fermented milk symbolising the union.
She asked the court to order for Safaricom's triangulation to confirm that he was at her village in Kapsabet.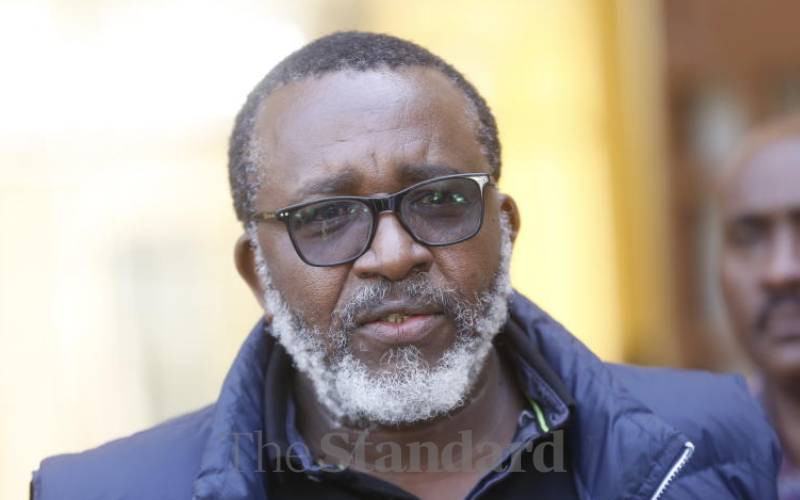 On his end, Linturi called three witnesses.
In his response, he referred Kitany as a visitor who had overstayed her welcome. He denied being in Kapsabet for customary marriage.
Mithika told the court that being an elder of Njuri Ncheke, according to Meru culture, he ought to have given a heifer, a goat, a ram, a drum of honey, and a blanket to Kitany's mother. He said he never did that.
Also at the heart of the fight was a vehicle that Kitany said Linturi gave to her mother. The CS nominee told the court that instead, it was her who took the vehicle, registered it in his company's name and gifted it to her mother.
The magistrate ruled that the contest would be settled by determining whether Kitany is lawfully married to Linturi, whether Linturi has proved his alleged lack of capacity to marry, and, whether the prayers sought in the case, should be granted.
Kitany argued that Mursik signified an exchange of vows.
On his end, Linturi said that he never married her as 'ratet' (marriage) which takes place at the groom's home never happened.
Related Topics