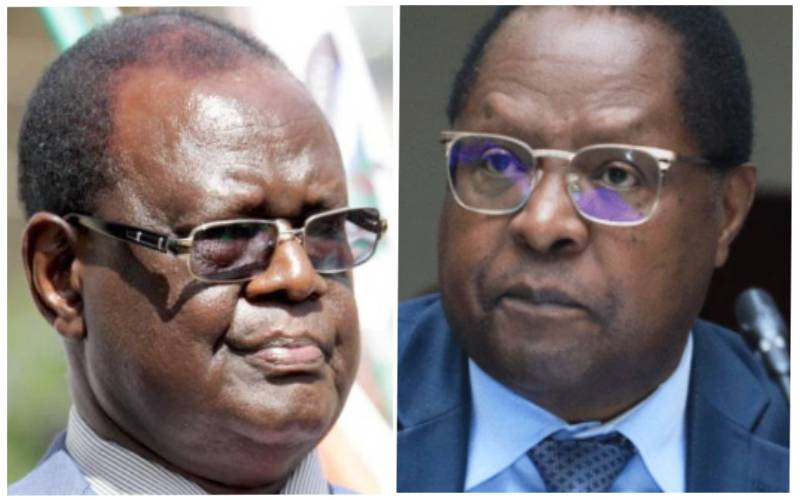 Outgoing Meru governor Kiraitu Murungi on Thursday failed to attend the swearing-in of Meru's new governor Kawira Mwangaza.
Mwangaza becomes the first female governor of Meru County.
She is the third Meru county chief after Peter Munya (2013-2017) and Kiraitu Murungi (2017-2022).
Mwangaza, an independent candidate who chose a bishop, Isaac Mutuma, as her running mate, got 209,148 votes against UDA candidate Mithika Linturi's 183,859 votes and Kiraitu Murungi's 110,814 votes. Murungi ran on his Devolution Empowerment Party.
Kawira Mwangaza subjected Kiraitu Murungi to a first election loss in his 30-year decorated political career.
The Standard reached Murungi to comment on why he missed Mwangaza's swearing-in, but our communication to him was futile.
His aide, however, said it wasn't compulsory for Murungi to attend the event.
"It's not written in law that an outgoing governor must attend a governor-elect's swearing-in. For instance, in 2017, the then-outgoing governor Peter Munya failed to attend Kiraitu's inauguration," said the aide who sought anonymity.
On Thursday, Murungi however sent the County Secretary Rufus Miriti to hand over instruments of power to Kawira Mwangaza.
In Embu County, outgoing governor Martin Wambora also failed to attend Cecily Mbarire's inauguration.
It remains unclear why Wambora skipped the event.
On Wednesday, one of his close aides said the governor had planned to attend the event.
In the just-concluded August 9 polls, Mbarire ran against Lenny Kivuti of the Devolution Empowerment Party (DEP), famously known as 'Bus'.
Mbarire was declared the winner of the governorship race after getting 108,610 votes against Kivuti's 105,246 votes.
Related Topics