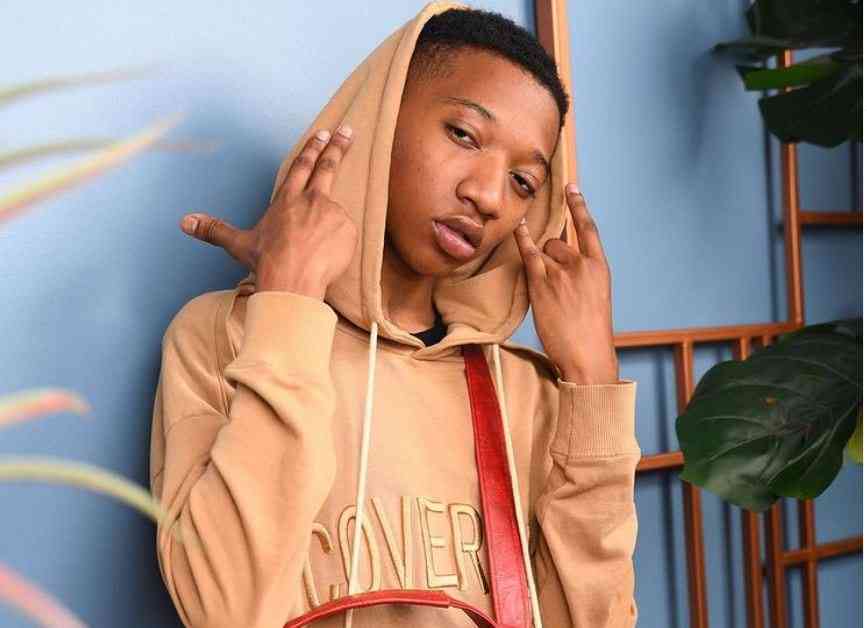 "There can't be any progress without peace. No one wants to go back to the violence of 2007-2008," says rapper Monaja Mwenyewe.
When the 2007 post-election violence broke in Kenya, sensational music teen star Trio Mio was barely four.
The 17-year-old, who has been a hot sale during the 2022 elections campaign period, thanks to the collaborative Gengetone hit single Sipangwingwi, featuring Exray Taniua and Ssaru has little, if any, recollection of what transpired back then.
It is the case with all Generation Z many of whom are voting for the first time as Kenya's democracy gets tested during next week's polls where 22 million voters are expected to take part. That makes for about half of Kenya's population, which is largely youthful.
Even after the August 8, 2017 polls, there were pockets of violence pitting supporters of winners and losers.
There were grievous human rights violations as protests took to the streets in parts of the country.
It is five days to yet another poll and on this chilly Nairobi night, scores of artistes are assembled at a leading music recording studio for a common and patriotic call.
On short notice, they have come together for a peace song, one that will see them eco the message of national cohesion among Kenyans. Trio Mio too has joined his fellow celebrities in shaping this opinion.
Here, showbiz rivals have buried the hatchet and shared the booth with lyrics of peace, love, and unity. The song dubbed One Kenya, One People, One Love, will be officially released today.
"This song is for Kenyans and it speaks to what the majority want - a peaceful political transition. Kenyans do not want a repeat of what happened in the last elections," says Sofia Irma, Trio Mio's mother.
Trio Mio is calling on Kenyans to put the country first as he adds his voice to the song.
It is a fusion of genres that many Kenyans can relate to; a fusion of Reggae, Gengetone, Hip Hop, RnB, and contemporary gospel done in English and Kiswahili.
"This project is close to my heart. We have been praying for peace to prevail, and we have organised a prayer concert scheduled for this Friday (today) at CPF House near Parliament Buildings. The concert is christened Kenya For Jesus Christ and will have scores of artistes in attendance including; Mercy Masika, Lady Bee, Nicah The Queen, Victor Mbuvi, Janet Otieno, Moji Short Baba, Evelyn Wanjiru, Pitson, and David Wonder," says gospel singer Size 8.
Size 8 experienced the 2007 political chaos first hand. Its effects not only destabilised the social-economic welfare of creatives like her but also brought suffering to people close and dear to her.
"As a stable country, we take peace for granted. We need to be intentional if not deliberate about preaching peace," she says.
Khaligraph Jones is also part of this peace initiative. "Our electioneering period has historically been marred by tension, and if my influence would help bring our people together then I am more than willing to play my patriotic role. Peace to me means co-existence despite differing opinions," he says.
According to Wambui Nyutu, a National Cohesion and Integration Commission (NCIC) commissioner, the country cannot ignore the influence that artistes have on Kenyans.
"We needed to ensure a peaceful Kenya before, during, and after the elections. This music project is the reason why Kenyans will not hate each other just for coming from different tribes. It is why we will respect the democratic choices of others. It is why cohesion will thrive," she says.
Danvas Makori, an NCIC Commissioner says one of the biggest influencers on the youth are artistes.
"It was a no-brainer to engage and partner with some of our biggest artistes to inspire patriotism, and love for one another and build a firm foundation for our country's future and the future," he says.
Gospel musician Mercy Masika was also present for the recording. As the national Goodwill Ambassador of the UN refugee agency, UNHCR, she has interacted with refugees and witnessed what national discord can do to a country.
"I have interacted with refugees at the Kakuma refugee camp and heard of the tales of anguish that war brings. Kenyans need to know that war is a bad place to be in. I am passionate about peace and happy that Kenya is a haven. We need to value and protect our peace more. Let us embrace peace," she says.
R&B and reggae musician Wyre says musicians have the power to use their voices for a positive impact.
"It is the best way I can show gratitude for my gift of music. I am honoured to be working with a great and talented line of artistes in this project, who are all icons in their fields of expertise," he says.
Benga musician Samido, who is also a law enforcer, says that he lost a loved one due to political chaos.
"Having been a victim of political instability that led to the loss of a beloved one, peace to me means life. As a patriotic Kenyan, I must advocate for and maintain peace during a time like this," he says.
On the other hand, a majority of millennials have vowed not to vote, something that singer Moji Short Babaa is against.
"If you do not vote, you have no business complaining about bad governance. I would urge all the youth to go out and exercise their democratic right," he says.
With the creative industry becoming a force to reckon with due to technological advancement, Moji argues that the next government should prioritise the industry by formulating proper policies and infrastructure.
"We have our lives to get back to after the elections. After everything is done and dusted, we will still need our country and neighbours in one piece so tukuwe wangwana," he says.
According to Deejay Creme de la creme, creatives have been sidelined by the current government. He hopes that the next government will take creatives seriously and hold constant engagement and consultation. "But what is always going to be a constant is that we are Kenyans and together we stand," he says.
Rapper King Kaka is passionate about the elections. "I am not just voting as a citizen or entrepreneur, I am voting as a dad. The decisions we make today will determine the future of our children. The only way our children can have a bright future is when systems will finally work in Kenya," he says.
He adds, "As the CEO of one of the pioneer record stables in Kenya, I have had to create systems within the music industry to generate revenue to sustain our company. This should not be the case. Government bodies that govern our intellectual and creative property should be working seamlessly for our youth to earn a living."
Both the young and the old agree that we would be doing our motherland an insurmountable injustice if Kenyans did not vote and if chaos erupted from their trivial differences.
"This is a time to make a wise decision by not just voting but choosing a wise and able leader to grow the economy. Be a champion of peace and do not be used by any politician to cause chaos. We need our nation in one piece, we need each other despite our different political ideologies," says rapper Vioxii Dedee.
His sentiments were echoed by Sauti Sol: "Kenya is our home, we love this country as it has accorded us many blessings because of how peaceful and socially stable it has been over the years. We have a responsibility to ensure we play our part in keeping our home peaceful and stable," they said.
As the heat continues to rise and everybody hoping for a peaceful co-existence, youths, who are the largest voting demography are urged to vote and keep calm.
We all should be aware that this is just a passing wave. We should not bleed for a few 'bigfish' who are set to reap big. Let us embrace each other and vote peacefully," says Dancehall artiste KRG the Don.
Related Topics