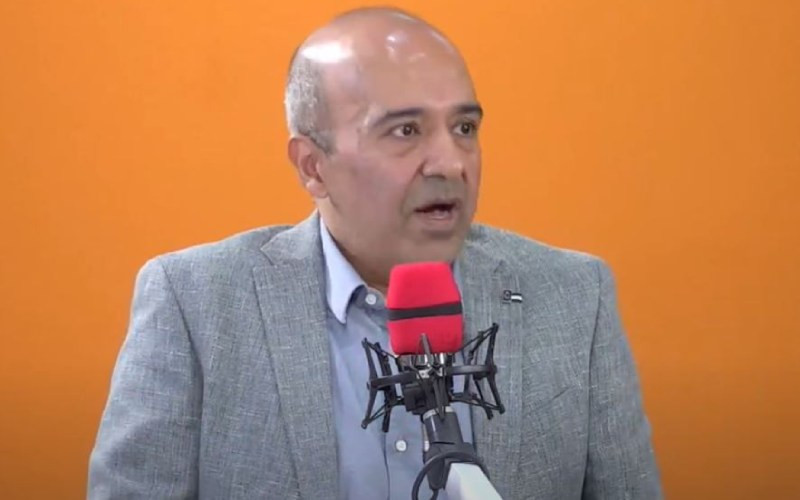 A Data Protection Lawyer, Amit Gadhia, has explained what people need to know before sharing personal information with data mining companies.
His sentiments come in the wake of the Worldcoin controversy, which saw thousands of Kenyans queue to scan their eyeball in exchange of Sh7, 000.
Speaking during an interview with Spice FM on Tuesday, August 22, Gadhia said the activity [scanning of eyeballs] did not acquire valid consent from those who registered for World Coin.
"When an organisation tells you that you will get the money that is more than your monthly salary and especially right now when the country is going through tough economic times, then that is not valid consent," he said.
According to Gadhia, valid consent needs to be acquired voluntarily in a manner that the subjects can understand and can easily withdraw from if they so wish.
He added that every individual has data subject rights hence should be informed of how their personal information will be used at the point of collection.
"As a local citizen, you need to ask anyone who is taking your data how they will be processing it. Ask them to show you their data privacy law, who they will be sharing the data with and how can you pull out of the exercise later," explained Gadhia.
Before any individual hands over their personal data for processing, they should make sure that the person collecting it has complied with the law.
The 2019 Data Protection Bill has laws and regulations that govern any data processing activity. It was assented to in 2019 after data safety concerns were raised during the registration of the Huduma Namba.
According to the bill, any organization that needs to process data needs to do a Data Protection Impact Assessment (DPIA) and submit it to the Office of the Data Protection Commissioner (ODPC), 60 days before the processing begins.
Additionally, organizations should have a well-determined lawful basis for processing which includes consent, contract, and legal obligations among others.
Gadhia specified that data protection awareness is an area that needs to be addressed globally and not just locally.
"Data protection awareness is not a Kenyan nor an East African or African issue but a global issue. It I more about creating awareness at a local, regional, and global level," said Gadhia.
"Your data is your currency. It is more valuable than the money in your account."
The government through the Ministry of Interior suspended the registration and scanning of eyeballs over security and data breach concerns.
Related Topics