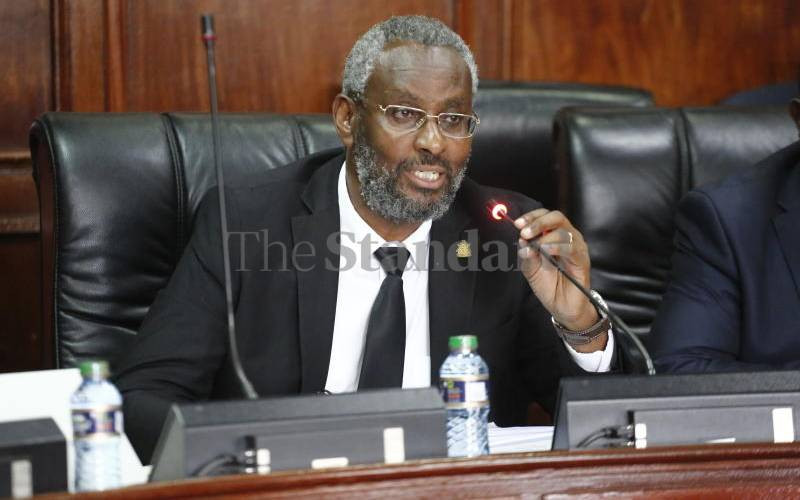 The University of Nairobi (UON) Council has extended an olive branch to Vice Chancellor (VC) Stephen Kiama, signaling a possible reconciliation after weeks of tension.
In a surprising turn of events, the council said it is ready to work with the VC just a fortnight after protesting his return from leave.
"We wish to emphasize that the Council and the Vice Chancellor, Prof. Stephen Kiama will continue to work together in accordance with the law and the Charter," the communique reads.
The communique dated October 3 by Council chairman Amukoa Anangwe notes that the council aims to ensure UON remains at the lead in academic and research excellence.
"Our aim is to ensure that the University of Nairobi remains a center of excellence in academics and research. Your unwavering commitment and support are crucial in achieving this goal," Anangwe said.
The declaration comes two weeks after the council barred Kiama from discharging the duties of Vice Chancellor, effective September 25 after his return to work and putting on hold his six-month sabbatical after just three weeks.
The council termed Kiama's return from the sabbatical, as "unprocedural, untenable and not acceptable to the Council,"
This decision was rooted in a directive by Felix Koskei, the Head of Public Service and Chief of Staff, ordering all civil servants with accumulated leave days to proceed on leave, including a freeze on converting leave days to money.
The council believed that this directive aligned with their July 31 resolution, mandating Kiama to comply with both until his accumulated leave of 161 days was exhausted.
The controversy dates back to July 28, when the VC requested a six-month sabbatical following a rift with the council.
The request was approved, and his leave began on August 2.
However, in another letter, Kiama indicated his intention to return to work on August 31, citing the resolution of the issues that led to his leave request, including some related to personal health.
Despite his letter, the council had not responded by the time of his return.
Kiama, in an interview upon his return, confidently asserted, "No response is needed. I have a contract that lasts five years, and I don't need to request to come back."
The situation took another twist on September 2 when the council abruptly called off a meeting convened to discuss Kiama's return.
A notice issued on September 1, had announced the meeting, following a closed-door discussion between council chair Amukowa Anangwe and Deputy VC Prof. Julius Ogengo, who had been acting as VC in Kiama's absence.
The notice also mentioned the permission granted by Education CS Ezekiel Machogu to hold the meeting.
Related Topics