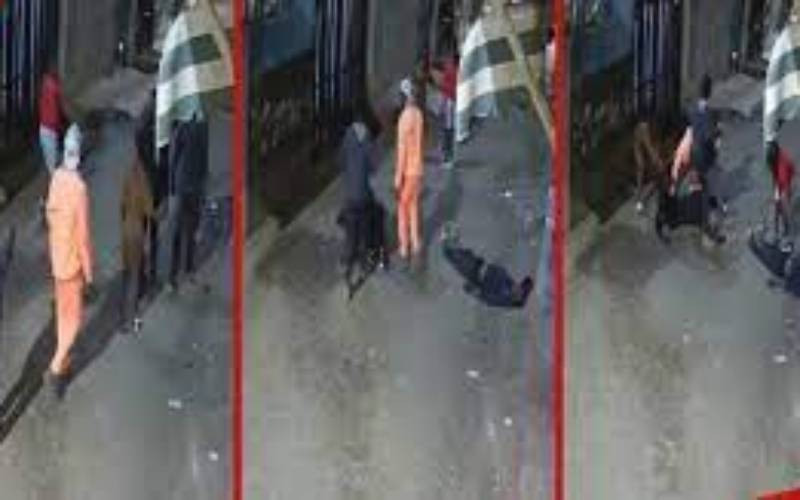 A court in Kerugoya has allowed police to detain four suspects for six days pending investigations, after they were caught on camera robbing residents of Kerugoya.
In ruling on Wednesday, October 4, Kerugoya Law Court Principal Magistrate Charity Cheruto said she was persuaded by a miscellaneous application filed by police and allowed the suspects to be held at the Kerugoya Police Station until Monday next week.
The four suspects identified as James Murimi, Paul Macharia Violet Wangechi, and Jackline Nyakio were caught on CCTV footage assaulting residents on Monday night.
In a video that has since gone viral, a suspect is seen roughing up two men before his colleagues joined and violently robbed them of their belongings of unknown value.
The incident comes amidst insecurity concerns raised by residents in Kirinyaga County saying that the gang had been targeting business premises in the area.
"The gang moves around in different vehicles. Sometimes, they use their vehicles to break locks by pulling off the chains," a resident said.
Residents have also called on police to step up on night patrols to nub the criminals on the rise.
Related Topics