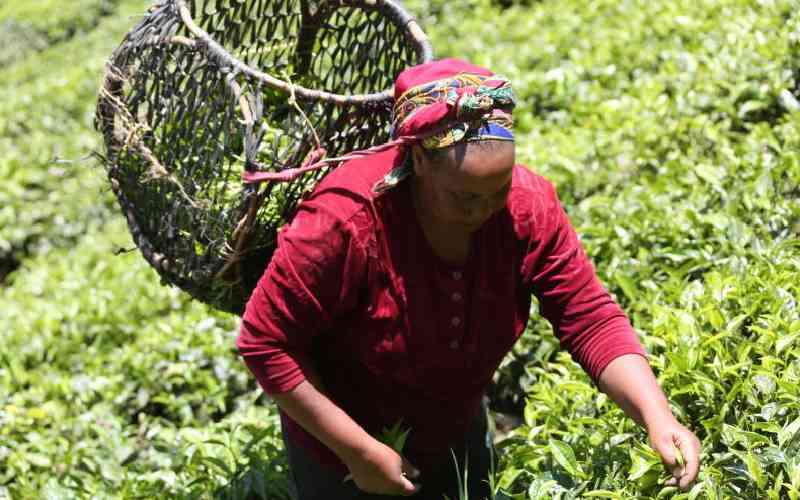 Former tea directors have rubbished the celebrations associated with this year's annual tea bonus.
They alleged that the increased bonus payment should be attributed to the effects of a strong dollar over the Kenyan shilling.
Mr Nicasio Mwai, formerly a director at Kangaita factory tea factory in Kirinyaga, said the celebration by the directors will be short-lived.
At the same time, Ikumbi factory vice-chairman Gerald Ngumba told off the former directors saying they were still in slumberland, noting that those who took over are dedicated to turning around the tea sector.
Mwai, the spokesman of the former directors, said the green leaf production in the year was affected by the prolonged drought, frost and hawking, thus reduced as compared to the previous year.
"In the year under review, the tea prices fell by three per cent compared to last year, where the dollar exchange rate was at Sh102. Today the rate is at Sh150 thus making it favourable for the celebrations," said Mwai.
Kangaita Tea Factory declared a bonus of Sh42.10 per kilogramme of green leaf delivered for this financial year, which is higher than Sh31 paid in 2022, and Sh22 that was paid out in 2022.
According to the data obtained from the Tea Board of Kenya (TBK) as of June, the smallholder production was at 23.1 million kilogrammes of green leaf, compared to 19.7 million kilogrammes of green leaf at the same time last year.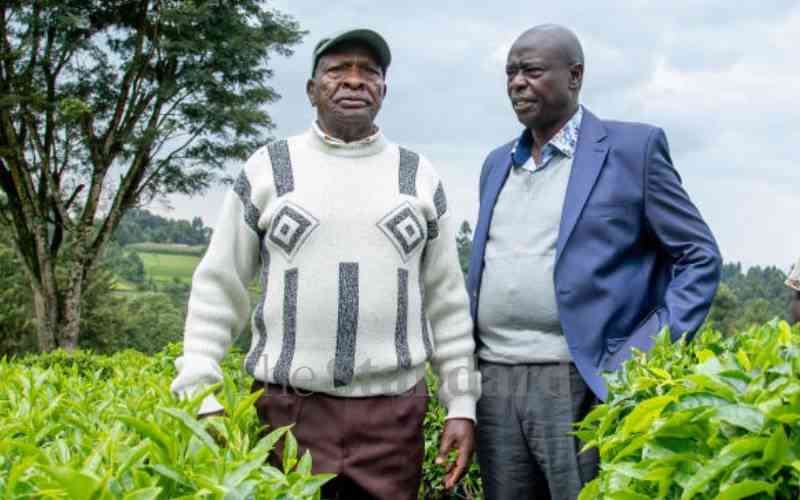 Deputy President Rigathi Gachagua, while addressing tea sector stakeholders recently, said the government will extend support to the sector based on the successful reforms.
"We have succeeded in shaping the tea sector following the dedication of the directors. We only have a problem in the coffee sector where we shall streamline,' said Gachagua.
Ngumba says the increased bonus payment follows exploration of the better markets in foreign countries.
"In the past two years, the farmers have been relieved owing to the better bonus payment and there is a better future," said Ngumba.
Mzee Wallace Kamau from Kiru tea factory says the bonus payment was one of its kind for Kenyan farmers.
"I understand the strength of a dollar has turned round the economy thus the better bonus payment to the tea farmers," said Kamau.
Peter Ngari, a farmer from Embu, said many factories had paid lower than the amount paid in 2016/17 (the best year) at a time when the exchange rate was at Sh102.
Related Topics