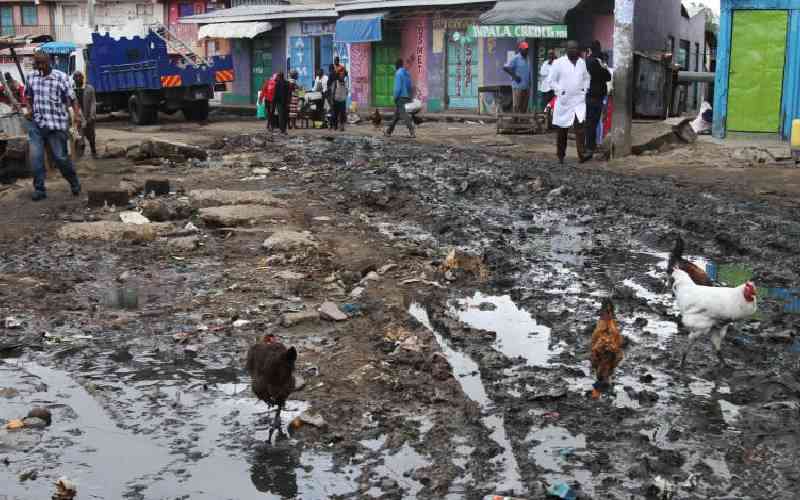 Health workers in Meru County are on high alert following an outbreak of cholera.
Six people, out of 13 who had been taken ill at Lairang'i village in Tigania West sub-county, have been confirmed to be suffering from cholera and have been admitted to hospital.
County health Chief Officer Joseph Wahome said the department has already issued a notice to that effect and that they are doing everything possible to stop the possible spread of the disease.
Dr Wahome said even though they had presented symptoms synonymous with cholera, the other seven patients are still being investigated.
The official said they have engaged several measures to curb the spread of the disease including sensitization of the public.
"We are calling on our people to enhance hygiene with emphasis on hand washing with soap and clean water. We are asking people to keep homes clean, and cover food while at the same time eating hot and well-cooked food," said Wahome.
"Always wash food and vegetables thoroughly with clean water before eating them. Avoid eating cold food or drinking juices packaged in used plastic bottles."
The Department of Health is working with other agencies to disinfect areas where the cases have been reported.
At the same time, health officials searching for active cholera cases in homes.
Even as the Department of Health intensified efforts to prevent the spread of the disease, Wahome urged locals to be responsible and seek treatment at the nearest health facilities immediately after they experienced symptoms.
Cholera, a diarrheal illness, can cause death from dehydration within hours if untreated.
"The public is urged to be vigilant and report any suspected cases of cholera and any other strange deaths to nearest health facilities," Wahome said.
It can take anything between 12 hours and five days for a person to show symptoms of cholera, after consuming contaminated food or water.
While most people might exhibit mild symptoms, a minority will develop acute watery diarrhoea with severe dehydration.
Cholera transmission is closely linked to a lack of good access to clean water and sanitation facilities.
Related Topics