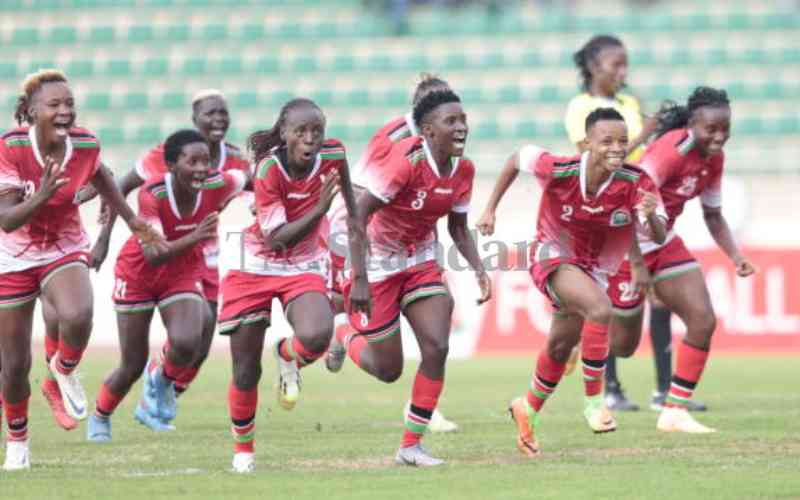 It's Kenya's Harambee Starlets and not Cameroon's Indomitable Lionesses, who will proceed to the second round of the 2024 Women's Africa Cup of Nations.
In truth, few had hopes of Harambee Starlets making it past a polished opponent, in the name of Cameroon.
But the Kenyan girls rewrote history on Tuesday after winning 4-3 in post-match penalties during their return leg at Nyayo Stadium.
South Korea-based attacker Cynthia Shilwatso came off the bench to score in the 75th minute and hand Kenya a historic 1-0 win.
The goal saw Starlets tie the scores at 1-1 on aggregate. They lost 1-0 away in Douala, Cameroon last week on Friday.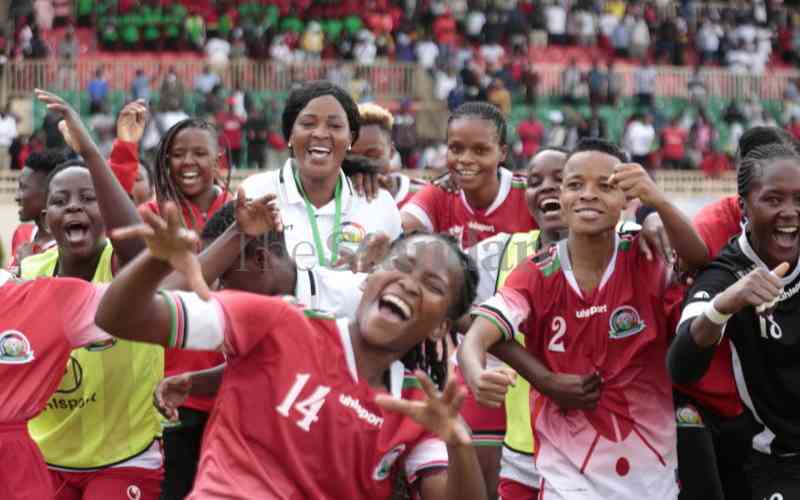 Heading into the match, Kenya needed a win of any sort to stay a live in the fixture which they did as the 1-1 aggregate draw sent the game into penalties.
Starlets' captain Ruth Ingosi began Kenya's spot kicks on the wrong foot after seeing her attempt saved, but Cynthia Shilwatso, Violet Nanjala, Mwanahalima Adam, and Sheryl Andiba ensured fans at Nyayo Stadium would not go home a disappointed lot.
This is after Charlene Menene and Claudine Falone failed to convert their spot kicks for Cameroon. Naomi Eto, Achta Toko, and Ajara Nchout scored the Indomitable Lionesses' three penalties.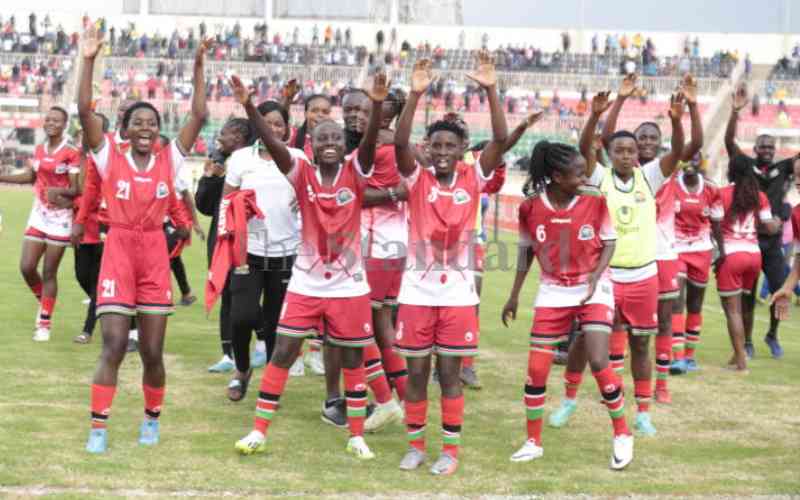 Starlets will now face Botswana in the second round after the South African nation eliminated Gabon 7-1 on aggregate. Botswana won 4-1 last Friday before sealing their second-round berth with a 3-0 win at home.
Should Starlets beat Botswana, the team will book a ticket in the finals slate for next year in Morocco.
The second round will be played between November 27 and December 5.
Related Topics