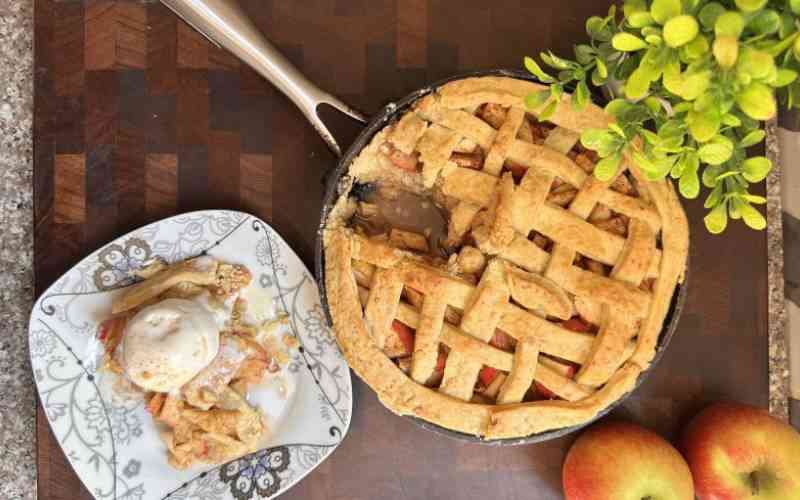 WHAT YOU WILL NEED:
2 and 1/2 cups flour
1 tablespoon sugar
1 teaspoon salt
3 tablespoons vegetable oil
1 teaspoon vanilla
1 cup butter
1/4 cup cold water
1 teaspoon vinegar
Knead and cover with a clean film for about an hour. Do not over knead.
FOR THE FILLING:
5 apples, roughly cut
4 tablespoons sugar
1 teaspoon cinnamon
Vanilla ice cream to serve
WHAT TO DO:
Cut the dough into two parts. Roll one part of the dough and lay it flat on a non-stick pan. Press it down and ensure the entire base and sides of the pan is covered and set aside.
In a bowl, put the apples, sugar and cinnamon. Mix well then pour the apple mixture over the pan that is lined with the dough.
Take the other half/ part of the dough roll it with a rolling pin then cut strips using a cutter. Place the strips of the dough over the apple mixture in the pan. You can lay them across one another or do a basket weave technique. Or just Crumble the dough and flatten on top.
Bake at 180°C for 1 hour or until golden brown.
Cut a slice, serve with a scoop of vanilla ice cream.
Related Topics