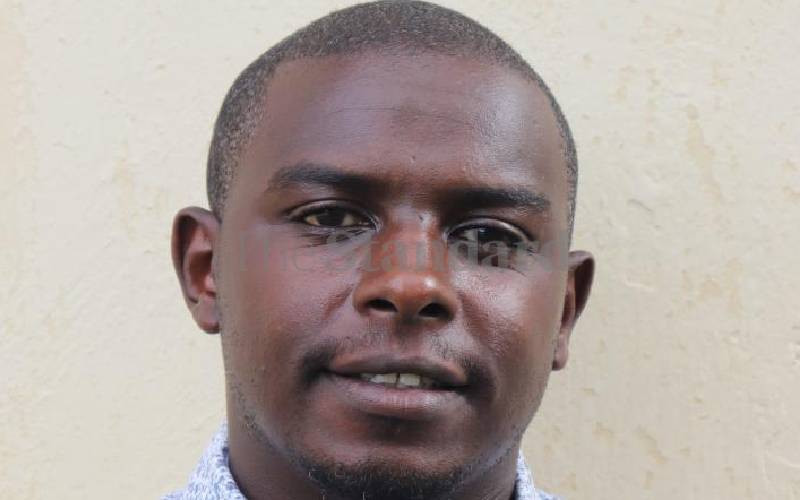 The "gold rush" over the years, especially in the western and Nyanza regions has seen residents risk death in pursuit of the precious metal, which experts say lies deep in the bowels of such areas.
Many of the prospectors are artisanal miners, driven to the mines by poverty, speculation and heady ambition of striking it rich someday in what is a back-breaking endeavour.
Small-scale mining – and not just of precious metals but also the extraction of construction materials such as sand, gravel and quarrying – has become important to rural economies, supplementing other activities such as agriculture.
However, small-scale miners have been largely overlooked by successive regimes and hardly a year passes without reports of accidents in mines that invariably result in multiple fatalities.
Mining Engineers Society of Kenya Chairman Joseph Komu says this neglect has turned artisanal mining into a poverty-driven affair rather than a source of wealth for the country if properly regulated.
"There are no guidelines on where they (artisanal gold miners) should operate and on critical mining aspects such as health and safety," he tells Financial Standard.
Over a year ago, artisanal mining committees at the county levels were gazetted in a bid to formalise the sub-sector, curtail illegal mining activities and boost the mining sector's contribution to the gross domestic product (GDP).
Mr Komu regrets that this has never properly kicked off, making the sector an "every-man-for-himself" affair. While it's hard to obtain a figure on livelihoods dependent on small-scale mining, Komu estimates that over one million people rely on the sector for their daily bread.
The talk on artisanal miners revolves around those dealing with high-value minerals such as gold and gemstones, the extraction of construction and industrial minerals such as sand and gravel is also overlooked and unregulated.
Construction sectors
Yet, materials such as sand, gravel and crushed stone are the world's most mined for use in infrastructure and the construction sectors. "Mining as a contribution to GDP only talks about historical minerals, but nobody talks about development minerals, which are produced and consumed locally," points out Mr Komu.
"When small-scale miners become identifiable from the areas they operate, they can get benefits such as security and even financing from formal institutions to power their activities."
Established mining firms can do a valuation on their prospecting or mining operations and use them as collateral for their businesses to secure credit for prospecting and development from financial institutions.
According to Mr Komu, there is no reason why this should not be possible for artisanal and small-scale miners. If regulated, government mining inspectors would also be able to check for compliance with set standards in the mining areas to ensure safety and also offer technical assistance where necessary.
As of now, only foreign firms are well organised – despite being "small-scale" operators – benefiting from the mining of Kenya's precious minerals, with many having access to data on mineral deposits and access to old mines.
A majority of small-scale miners engage in "blind mining" owing to a lack of data and information. "When an accident happens, it's even hard to blame someone as authorities are not sure whose mine it is," he notes.
Kenyan authorities say the mining sector contributes less than one per cent of GDP but has the potential of up to 10 per cent as much of the country's natural resource wealth is untapped.
But as Komu illustrates, the biggest weakness in exploiting local natural resource wealth has been poor investment in exploration.
"We can be termed as a small to mid-tier mining destination, but there's still potential to improve," he says. "When people talk about the mining sector, they think about an excavator digging into the ground, but it's way bigger than that … one of the most important aspects is exploration, which no one talks about."
Mr Komu says exploration is the starting point for any nation keen on exploiting its natural resources. Mineral exploration is crucial to ensuring the sustainability of the mining sector. "This will enable us to map out mineral resources so that we can make informed decisions," he says. "The airborne geophysical survey is a step in the right direction" notes Mr Komu, adding that although the survey is a powerful tool to study the earth's geology, it will not tell the quantities and qualities of mineral deposits.
A lot of groundwork, ideally by private exploration companies, will need to be done to define mineral resources. Most exploration ventures have been left to a small circle of private multinationals with little government intervention to attract more.
Kenya, for instance, has potential for high-demand minerals such as coltan, cobalt, graphite and lithium, which nowadays power the world's modern economy as they are used in electronics and making batteries.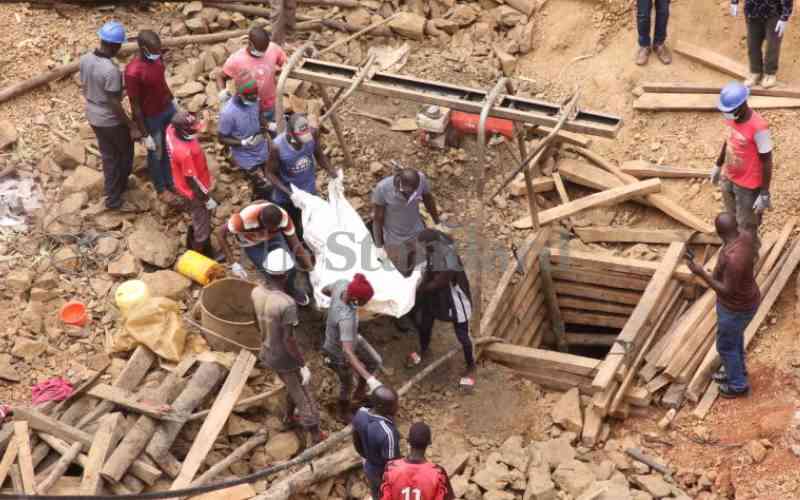 Kenya is also believed to hold significant deposits of copper, niobium, and manganese, among other rare earth minerals
Owing to the lack of exploration to discover such minerals, if found by chance by private prospectors Kenya, may lose out on their value as there are no regulations on how to deal with them.
"Kenya doesn't have regulation on these 'new' minerals, and they might be exported illegally or as other minerals such as iron ore or copper, but when they go to the other side, they are sold as high-value minerals," says Mr Komu. Another derailment is a government moratorium on licensing, which he warns apart from the resulting decline in investment may create a thriving illegal trade of the country's natural wealth.
Mineral rights
In 2019, the Petroleum and Mining Ministry froze the issuance or renewal of mineral rights, with hundreds of firms currently waiting for approval of licences.
The environment and safety constitute a huge part of the mining sector. Big firms before any projects consider the impact on the environment and mitigation measures and do many safety training.
Pollution, however, is rampant in the artisanal mining sector. The human cost is also evident. For example, small-scale gold miners bear the side effects of mercury, which ravages their bodies slowly. Mercury remains one of the most effective ways of recovering gold in small-scale settings.
Komu, a graduate mining engineer, draws his passion for small-scale miners, having been one himself. Working in those areas, he was baffled by the extreme poverty in search of the world's most coveted metals.
Around 2015, the government then cancelled the mining licences of about 65 firms.
Mr Komu worked for a mining consulting firm, which offered exploration and mining services to most of these firms. This saw him lose his job. He thought of starting his mining operation, drawing from his experience. "I did extensive research, went to archives, looked for old colonial mines and then decided to set up," he recalls.
Mr Komu approached some friends, raised money and bought equipment to set up a small-scale gold operation.
However, the reality on the ground was tougher than he'd anticipated, which nearly broke him down. "I started appreciating the challenges artisanal miners go through because I faced them. I ran into financial ruin, luckily for me, I had a solid background in mineral exploration and mining, so I looked for a job," he says. Mr Komu now works as a project manager for one of the large-scale gold exploration firms in the country.
Related Topics