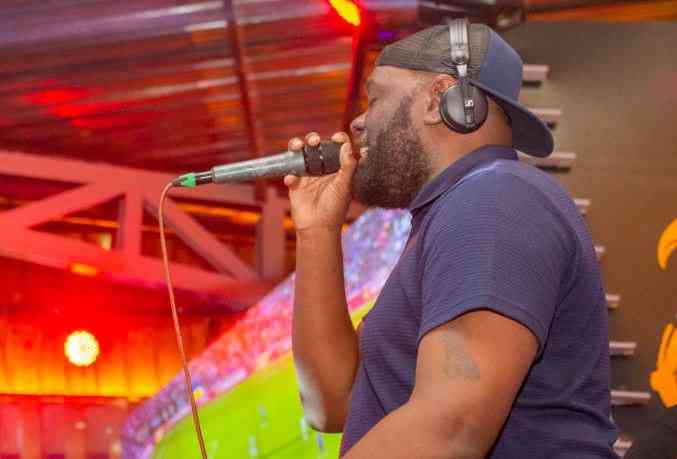 In the ever-evolving world of entertainment, one thing remains constant: The insatiable desire to dance, connect and experience unforgettable nights of pure revelry.
Across the city, an array of club trends is redefining the way we party, elevating the entertainment industry to unparalleled heights.
From mesmerising DJ booths to transformed aeroplane shells, non-stop partying until sunrise to refreshing shower spaces, and outdoor experiences like 'Park and Chill', these innovative concepts are capturing the hearts and souls of partygoers nationwide. Get ready to embark on an adventure through the hottest trends that are setting the club scene ablaze! With the current trends rapidly changing, every club owner must always be on the lookout for new ideas and current fads.
Customised DJ Booths: The Symphony of Beats
In the realm of clubbing, the DJ booth is the sacred altar where musical journeys come to life. Today, clubs are taking this experience to a whole new level.
Here, you would enter the realm of customised DJ booths, where the magic happens in both sound and sight. Illuminated decks, interactive visuals, and futuristic designs create an immersive environment, transforming the DJ into a maestro orchestrating the dance floor symphony.
For those that love to take social media photos, some of these clubs have turned their bar into an attractive and instagrammable space.
For instance, Galileo Lounge, owned by Kenyan tycoon Richard Ngatia has eye-catching decor, neon signage, and photogenic settings to entice visitors to shoot and post images on social media.
Revamped Party Spaces: From Aeroplane to Wonderland
Prepare for takeoff as we step into a world where abandoned aeroplane shells have been resurrected as extraordinary club venues.
These transformed spaces combine the allure of travel with the exhilaration of nightlife, creating an otherworldly experience.
With vibrant lighting, chic lounges, and dance floors that defy gravity, these aeroplane clubs transport party-goers to new heights of excitement and adventure.
Inside a Boeing 747, Flash Mwatha came up with the idea to restore it and open the entertainment venue that served as the foundation for Club 034.
A crimson carpet welcomes visitors as they enter, giving them the impression that they are boarding or departing from an airline.
'Aluta', Non-Stop Partying
Some clubs have embraced a new mantra: the party never stops. Gone are the days when dawn signalled the end of the revelry.
In these night owls' havens, the music keeps thumping, the beats keep dropping, and the energy remains unyielding. Immerse yourself in a realm where time is irrelevant, and the nocturnal spirit reigns supreme.
This culture has changed from the days of consuming alcohol on a homemade bench to opulent settings that have live music acts, and leather chairs. Several Kenyans enjoy going out to parties.
With the intense competition in this market, club owners must constantly be at the top of their game. Nairobi's weekends are everything else aside from dreary.
Every weekend, partygoers gather at several places throughout the city to let off some steam, mingle, and have fun.
Nairobi no longer follows the practice of ending the party before dawn. Club owners are raising the bars higher by developing new strategies to keep their revellers entertained all night.
One can readily locate a club or lounge in Nairobi that meets their preference.
Along the Thika Super Highway, The Loft Lounge & Grill has been making headlines. Club Kifaru along Mombasa Road has a spectacular setting. It offers grilled mutton, capon, and beef, for its patrons and also, it has a liquor store with loud, enjoyable music till dawn. Kifaru Place is also a top-notch club and is one of the best places to stop when snarled in Mombasa traffic for a Reggae evening on Mondays. It offers beers at discounted prices.
Club 1824 is another club that introduced a trend that would keep partygoers dancing all night. It has consistently been listed as one of Nairobi's top clubs.
Nairobi's K1 Klub House is a nightclub designed to give visitors the impression that they are in a stadium. They could sit anywhere, even on a jazz dance floor or in an aquarium.
Bites for the insatiable and happy hours
For those who crave sustenance while dancing the night away, a new trend has emerged. Imagine an entertainment space where delectable bites and nourishing soups are served, replenishing weary revellers.
Whether you desire a flavourful broth or a delightful snack, these culinary offerings ensure that your party endurance remains unstoppable, leaving you fueled for endless hours of celebration.
Club owners in 2023 have developed these strategies to take advantage of emerging opportunities in the sector. In one club open 24 hours for instance, the management has recently come up with the idea of providing free hot soups to their revellers.
Mutura, soup and hot chapati have been introduced in clubs to keep the revellers energetic as they party.
Many people must make a quick stop at particular establishments in the evening after completing their daily errands.
Outdoor Entertainment: Park and Chill
From confined spaces to the great outdoors, clubs are embracing the beauty of nature to create unforgettable party experiences.
'Park and Chill' is the latest phenomenon where party-goers drive their cars to designated outdoor locations, transforming their vehicles into mobile dance floors.
The 'park and chill' idea, brought by DJ Pierra Makena, continues to trend. With high-quality sound systems, dazzling light displays, and a backdrop of starry skies, these open-air gatherings infuse the thrill of clubbing with the freedom of the open road.
The idea of park and chill has been duplicated in various ways, something that did not go down well with DJ Pierra.
The DJ recently wrote a lengthy, furious tirade on her Instagram page about how she is disappointed in the lack of creativity in the profession and how others have stolen her idea and passed it off as their own.
Makena said the copy-pasting only cast a negative light on the Kenyan entertainment sector and left her with a bad taste in her mouth.
"Can't people just come up with creative ideas instead of copying? Sasa leo nimeona chill and vibe, the day before I saw another one Park and Chew the day before it was Park and Vibe... Is that how limited we are?" Makena lamented in her post.
On the other hand, Sauti Sol's lead singer, Bien-Aimé Baraza, entered the business last year by starting his nightclub, The Manhattan, at Imaara Mall.
The singer said that his interactions with clubs are mostly transactional, and he no longer goes out. He then decided to have Manhattan. "Nilikuwa tu na try ku create environment yenye pia mimi naweza have fun. I realised in my life, I do not go out more often," Bien said.
"I realised I get paid whenever I go out and it made my relationships with clubs more transactional, and that is when I made a vow to build my spot where I can feel good and have people have fun with me," he said.
Mike Mbuvi Sonko, a former Governor of Nairobi, also opened a lavish club in Mombasa County.
Shower Spaces for the PartyGoer
In an electrifying night, a refreshing shower can be a welcome surprise. Clubs are revolutionising the party experience by incorporating shower spaces within their venues.
Escape the sweat-soaked dance floor and rejuvenate in a shower oasis, complete with invigorating water jets, mood-enhancing lighting, and rejuvenating scents.
Partygoers now have the chance to cool off and refresh themselves and this might add to the novelty and excitement.
Recently, Quiver Lounge has come up with a high-end shower room, Shower Lutta, that would keep revellers afresh at any time of the night.
The shower lutta would charge Sh500 per person and Sh700 for two people.
Related Topics