The Nairobian interviewed 20 men aged roughly 35 years and can reveal that 16 of them have slept with more than 100 women. So it appears that the average Nairobi man has one wife, but countless one-time sex partners.
"I can barely maintain my wife, so having a mistress is out of question, so what are my options?" asks Vincent, a 34-year-old businessman. We had met at a car wash along Mombasa Road.
He replies, "I go to a pub (along Baricho Road), pick one woman, go do my thing, and move on. It is cheaper, and there is no emotional attachment," he says. He does that twice or three times a month. Vincent says he goes to the pub at 8pm after work and by 11pm, he will have found a companion. Thereafter, he drives a few kilometres into Nairobi West where there are countless guesthouses. By 2am, he drops the woman wherever she wishes, before proceeding to finish drinking at his local in South B. Since January this year, he has bedded 13 women. "My total count is at 143 women right now," he says smugly.
It's like asking me how many times I have eaten ugali
A journalist in the showbiz circles is amazed at being asked how many women he has slept with.
"How can you ask me such a question? It's like asking me how many times I have eaten ugali in the past five years. It's a huge number," he says he lost count when the number hit 230.
"I no longer remember their names. I always have women throwing themselves at me, and I give them what they want. It's all in a days work," he says nonchalantly.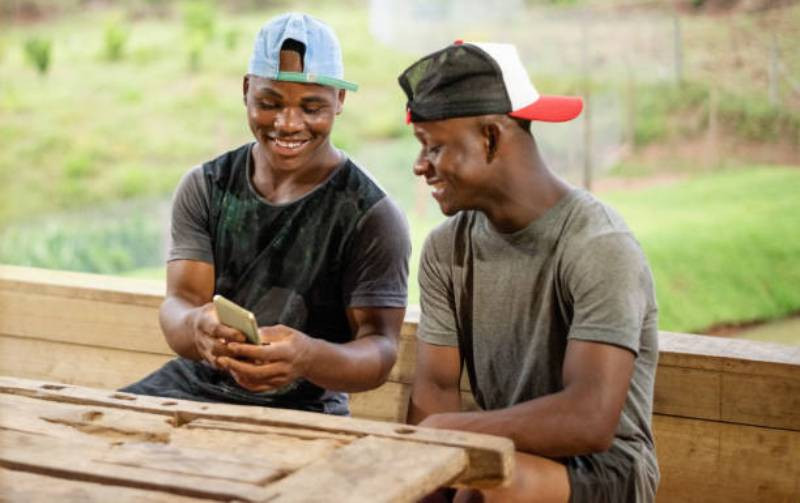 Carol Kinuthia, who has a clothes stall along Moi Avenue says she believes most men can sleep with up to 20 women in their lifetime.
"Twenty is very high, it is probably for a man who is a real ka-jogoo, otherwise normal men probably sleep with less than ten women in their life time," she naively says.
She happily confesses that her boyfriend told her he had only slept with three women, and she was the fourth one, and the one he was going to marry.
A different woman every wee
A thespian, who swears never to marry until he hits his 50s says he surpassed 1,500 mark five years ago. "I have stopped counting because in our group, I am the one who lags behind. I have friends who surpassed the 4,000 mark," he says, revealing that he uses social media to get women who are 'already too willing.'
Sleeping with multiple women, as the expert sasy, isn't an expensive affair. "The highest amount he has ever spent ton a woman is Sh5,000. Men who spend money for sex aren't real men. I can do two girls in a day, then rest for two days and then do two girls again," he says.
A city-based venture capitalist says he sleeps with a different woman every week. "There are months I can stay for three weeks without bedding a lass, especially when I am under a lot of stress, but when things are normal, I get a different one every week," he lets on.
Going to the gym helps him stay fit to chase and conquer the ladies' hearts, and honour. "Its nothing new. I have a set of friends and we have rented out a nice apartment where we split the rent. That's where I take all the women. I avoid lodgings because it is costly in the long run," he says. "I have been lethal even when I had no money in campus and right after. So now I am older and I have money, what is to stop me?" says the married father of three. But he advises men, to never forget their wives too, have needs.
"Do whatever you do when you are with the boys but madam must also be given her fair share," he adds.
But is his libido not too high?
"That's nonsense. There is nothing like high libido. If it were possible, many men would have sex twice a day," he says.
Dan, an IT expert who lives in South B, says the notches up his bedpost have now hit 170. "I keep count because I am youthful and can still manage. I want to do it and get it out of my system, so that by the time I get married, I will not cheat on my wife," says the 30-year-old with a mischievous twinkle in his eyes.
'Onyi', a marketing executive, says he stopped the games. "When my number reached 150, I started looking for special women. Maybe I seduce one girl, and then later seduce her sister. Or seduce and sleep with best friends. Normal women no longer turn me on. I follow twins or women of other nationalities," he says.
He insists he has friends whose prowess in the dating field is legendary. "I know one guy who has surpassed 300. He is married but of late he has slowed down. He has a steady mpango wa kando," reveals Onyi.
Irene Wanjiku, a single mother, says she knows an average man can sleep with between 50 to 100 women in their lifetime. She however insists that she would not marry a man who has slept with 100 women.
"Maybe he has not changed, I don't want to be number 101," she says.
In a documentary on reggae legend Bob Marley, his wife Rita was interviewed on how she managed to keep her marriage yet Bob was a notorious womaniser.
She says "I was the one who could go to his bedroom and tell the girls he was sleeping with, 'come out, let the man rest, tomorrow he still has a concert to play'. I would do it gracefully," says Rita Marley.
Related Topics