As the clock ticks towards the transition to Junior Secondary School (JSS) under the Competence Based Curriculum, questions are still lingering on whether adequate infrastructure is available as government officials give contradicting updates.
Yet, four months from now, pioneer Grade Six learners will be joining JSS, otherwise known as Grade Seven.
Since last year, the Ministry of Education has been racing against time to ensure that there are enough rooms for the JSS learners, who will be transitioning alongside 2022 KCPE candidates joining Form One next January.
The double intake means there will be a scramble for space. Available data from the Ministry of Education shows that a total of 2,571,044 students are set to join secondary school.
Out of this figure, 1,250,649 will be JSS learners, with the remaining 1,320,395 Form One students being the second last breed of the phased-out 8-4-4 system.
Other than classroom challenges, the double intake is bound to put pressure on existing school infrastructure and facilities. Apart from classrooms, there will be need for more sleeping space, libraries and laboratories.
While Education Cabinet Secretary Prof George Magoha has been bullish that all is well, the elephant in the room remains the availability of space for the JSS students.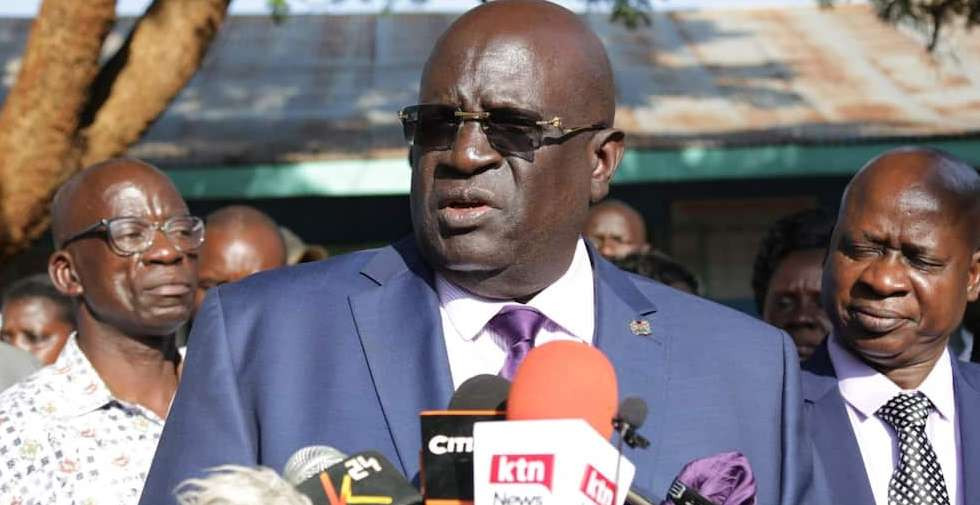 Secondly, the government has not come out with a clear position on whether the JSS will be accommodated in existing day schools or boarding schools. Government officials have been sending mixed signals on the matter.
Prof Magoha is on record stating that all existing boarding and day schools will be used for CBS transition – a position that contradicted that of one his technocrats in the ministry.
"All the existing boarding and day secondary schools will admit learners transiting from Grade Six to Grade Seven under CBC, based on guidelines to be provided by the ministry," said the CS in a statement two days after Lawrence Karundini, deputy director in charge of Infrastructure in Secondary Schools, said boarding facilities are not a priority.
Lack of direction
During a Zoom meeting to update on JSS implementation progress on May 10 last year, Karundini had indicated the young learners still needed the care of their parents and guardians.
"At this point, the capacity for boarding will not be necessary at the JSS level because the thinking and planning is that this will be a day school. Remember we are dealing with young children at this level. So, we are going to collapse what we know now as categories of schools and move to junior secondary," said Karundini.
According to him, for the transition to succeed, their focus was on availability of day and not boarding schools.
The lack of clear direction has caused anxiety among teachers, learners, parents and stakeholders in the education sector.
Though Nicholas Kimaiyo is satisfied with the progress made so far, the chairman of the National Parents Association is worried about the dilemma of parents with children in urban areas where there are no enough day schools.
"I think there are enough classrooms especially in rural areas where we have many day schools. Our main concern is in urban areas especially in Nairobi where parents might find it difficult finding schools for their children," says Kimaiyo, citing Nakuru, Kisumu and Nakuru as other cities experiencing similar school shortage challenges.
He is advising parents not to be obsessed with the big schools and instead allow their children to enrol in schools considered inferior in terms of performance and infrastructure. In hindsight, the classrooms pressure especially in Nairobi could have been eased had a pilot project in top secondary schools, which sought to create day school wings succeeded.
In 2017, the government identified the schools to accommodate day scholars. The project was, however, abandoned following resistance from school administrators who felt it would lead to general indiscipline. The schools were Starehe Boys Centre, Moi Forces Academy, Nairobi School, Kenya High School, Lenana School, Pangani Girls, Upper Hill, St Georges Girls, State House Girls, Hospital Hill and Ofafa Jericho.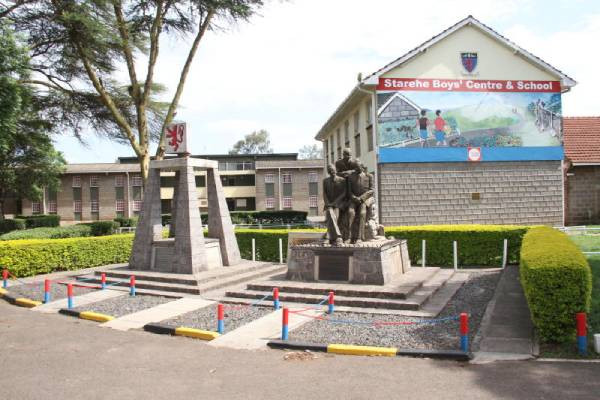 Others were Ngara Girls Secondary School, Moi Girls Secondary School, Buru Buru Girls, Embakasi Girls, Arya Parklands, Nembu Girls High School, Dagoretti High School and Langata Secondary.
Despite the setback, the Infrastructure Expansion programme, the government last year, set aside Sh8 billion to construct 11,600 classrooms in 7,074 public secondary schools across the country with an April 2022.
The set timelines lapsed without the target being met and there is fear of a looming crisis when Grade Seven and Form One learners report transition to secondary in January.
So far 6,497 classes have been completed. According to Prof Magoha, the remaining 5,103 will be completed this month.
Last month, while at Namgoi Secondary School of Nandi County, Magoha rubbished reports that there is an infrastructural challenge to make the CBC feasible, saying the government is able to monitor progress since schools are in the Geographical Information System (GIS).
"We have heard complaints that there are not enough classrooms in schools, but the GIS is telling us otherwise. The respective schools are in the GIS system, which clearly shows rate of compliance with the CBC programme. This is contrary to what the media is reporting that there is a deficit of 20,000 classrooms in the country," explained Prof Magoha.
Principals we spoke to expressed disappointment at the way the second phase of CBC implementation is being done. They complained that they have been kept in darkness, accusing their bosses at Jogoo House of sidelining them.
Potential for drug smuggling
Speaking on condition of anonymity for fear of facing reprisals, one of the principals said a majority of them are opposed to the idea of setting up JSS in boarding schools.
From past experience, the head teacher insisted allowing day scholars might create opportunities for smuggling of drugs and increased indiscipline.
"The moment you allow some learners to remain in school while others go home; you are inviting trouble. We have our observations and issues we needed to raise regarding the CBC transition. Unfortunately, nobody is interested in talking to us, we just watch as things happen and classrooms are commissioned," said the principal based in Nairobi.
Kimaiyo echoed the principal's concerns saying as parents, they are totally opposed to boarding and day schools existing in the same compound.
"We are totally opposed to mixing boarders and day scholars, let boarding and day schools remain separate. You will be inviting trouble if you allow a section of learners to go home while others remain. Our fear is that those who go home might be conveyors of drugs and agents of other bad things," notes Kimaiyo.
Learners will proceed to JSS after sitting Kenya Primary School Education Assessment (KPSEA), which replaces Kenya Certificate of Primary Education (KCPE).
The students' performance in KPSEA exams and School Based Assessments (SBA) will determine the placement of the learners with SBA targeted to contribute 60 per cent while KPSEA constitutes 40 per cent of the final performance.
According to ministry officials, placement of learners will be based on the distance between the homes of learners and schools. But school administrators says they doubt whether the arrangement will work.
When contacted, Indimuli Kahi, the chairman of the Kenya Secondary Schools Heads Association (KSSHA), reluctantly said: "At the moment, I have no comment. I'm yet to gauge the general feeling from colleagues."
The ambiguity surrounding the implementation of CBC transition is due to conflicting reports coming from government officials.
Although the Ministry of Education statistics show that at least 70 per cent of secondary schools are day schools at the sub-county level, most of them are based in rural areas. This leaves learners in urban areas in a dilemma because will likely to relocate upcountry in order to fit into the curriculum.
Related Topics