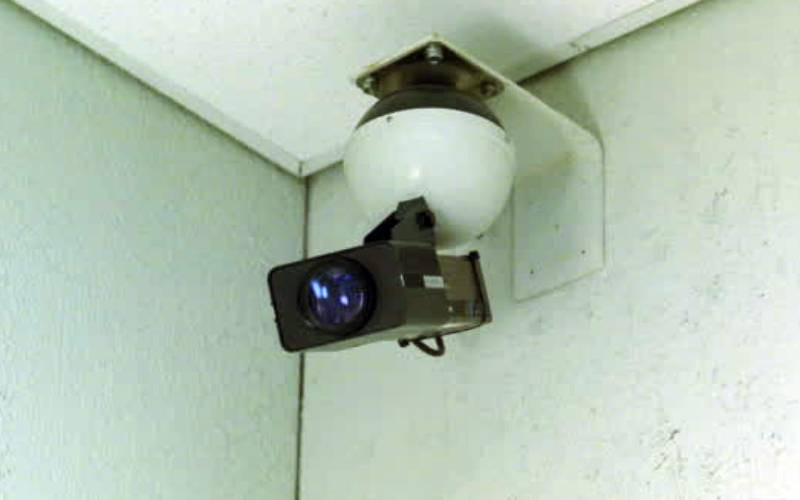 A famous politician in Kenya recently found herself shooting to the top of Twitter trends in the country after nude pictures alleged to be hers leaked online.
The politician is yet to confirm or deny whether she was the person pictured naked in bed.
The Standard could not independently verify the authenticity of the images.
Nairobi Woman Representative Esther Passaris was among those who faulted persons who release the sexually suggestive images of other people with the intention of emotional and financial blackmail, among other reasons.
"The release of intimate images of any woman or man without their consent should be condemned in the strongest possible terms as a violation of their privacy and dignity. It is not only a gross invasion of their personal life, but also an attempt to intimidate, shame, embarrass and silence them," Passaris said on Twitter on Wednesday, April 19.
"The shame is ours as a society that thrives on the destruction of one's character, oblivious of the pain or damage it causes to not only the aggrieved but also family, friends, and the public. This is a reprehensible act that cannot be justified under any circumstances," she added.
As the now viral politician confronts the embarrassment that comes with being associated with prurience, questions have lingered online whether there are adequate laws in Kenya that protect people from being indignified using suggestive photographs such as nudes. The short answer is, yes.
The Constitution of Kenya and the Computer Misuse and Cybercrimes Act 2018 are among the laws that protect Kenyans from being indignified through emotional blackmail.
Article 28 of the Kenyan Constitution says: "Every person has inherent dignity and the right to have that dignity respected and protected."
Article 31 of the Constitution, on the other hand, says: "Every person has the right to privacy, which includes the right not to have (a) their person, home or property searched; (b) their possessions seized; (c) information relating to their family or private affairs unnecessarily required or revealed; or (d) the privacy of their communications infringed."
A breach of the highlighted rights could lead to heavy fines and lengthy jail terms.
Sharing of one's nude pictures, which breaches his or her right to privacy and right to dignity, could see an offender getting fined up to Sh200,000 or two years in jail, or even both.
Section 37 of the Computer Misuse and Cybercrimes Act 2018 says the offences that attract the above punishment include transferring, publishing or disseminating the intimate or obscene image of another person.
An offender who uses one's nude images to cyberbully him or her, risks spending up to ten years in jail, a fine of Sh20 million, or even both.
Section 27 of the Computer Misuse and Cybercrimes Act 2018 defines such an offence as cyber-harassment.
"A person who willfully communicates, either directly or indirectly with another person, commits an offence if they know or ought to know that their conduct is likely to cause those persons apprehension or fear… detrimentally affects that person; or is an indecent or grossly offensive nature…" says Section 27 of the Computer Misuse and Cybercrimes Act 2018.
Should a suspect be arraigned for flouting the Computer Misuse and Cybercrimes Act, especially by sharing another person's intimate pictures, the court might order forensic analysis of the said-images to establish their authenticity and meta data such as location, time, device used, among other important details.
Kenya is among the countries in the world that have the worst cases of online bullying, according to the International Telecommunication Union (ITU).
So dire is the situation that Bungoma Deputy Governor Janepher Mbatiany on March 8, 2023 asked for women leaders to be protected from online bullies.
"It is sad that cyberbullies never cease to attack women once they have risen to top positions in politics or other administrative positions," she said during an International Women's Day event at Cheptais in Mt. Elgon.
In June 2022, the Makadara Chief Magistrate ordered an arraigned suspect, Joseph Njuguna Mungai, to pay his ex-girlfriend Sh5 million or serve five years in jail for sharing on Telegram nude pictures of the ex-lover.
The court said Mungai had contravened the laws on cyberbullying and distribution of obscene images.
In a foreign jurisdiction, mobile gadgets maker Apple, in June 2021, paid millions of dollars to settle a lawsuit with a woman in the US, who had explicit personal photos and videos leaked from her iPhone after she sent it in for repair.
As per a report in The Telegraph, the workers put multiple photos of the 21-year-old "in various stages of undress" and the sex footage on her Facebook account in 2016.
The iPhone was reportedly being repaired at Pegatron's California facility when the two technicians uploaded sexually explicit photos and a video of the Oregon college student.
The images were reportedly posted so it looked as if she had shared them – and she only took them down after friends alerted her that they had been posted online.
Related Topics