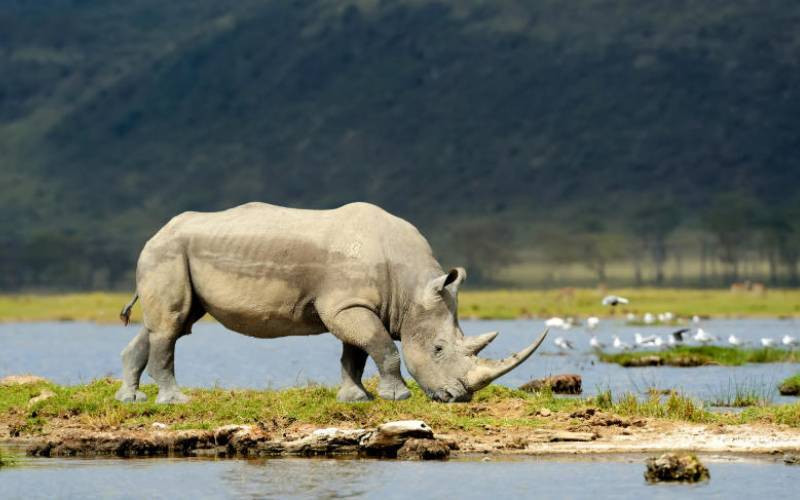 The elephant and rhino population in the country is on its way to recovery after years of poaching, Prime Cabinet Secretary Musalia Mudavadi has said.
The recovery has been attributed to conservation efforts, heightened security and the use of community policing in protecting wild animals.
This came as the government identified climate change, decreased habitats and a rise in cases of human-wildlife conflicts as the major challenges currently facing wildlife conservation.
This emerged during the first-ever scientific conference organised by the Wildlife Research and Training Institute (WRTI) and held at Lake Naivasha Resort.
Addressing participants, Musalia noted that the country's wildlife was under serious threat due to poaching for game meat, closure of wildlife corridors and reduction of habitats.
He was quick to note that the population of elephants and rhinos that were under threat a couple of years back had stabilised due to concerted efforts by stakeholders.
"We should remain vigilant as our wildlife sector, which is a major contributor to the tourism sector, is facing many challenges," he said.
Mudavadi lauded WRTI for holding the conference, noting that data was critical in conservation efforts and assisting in policy formulation.
Mudavadi directed the research institute to prepare a national wildlife strategy report within a month, which would help the government in decision-making.
On his part, WRTI Chairman David Nkedianye noted that the wildlife population in the country was on the decline due to the rising challenges in the sector.
He identified one of the challenges as declining habitats due to the rise in human population and development, saying this was displacing wild animals.
"The research institute will work with stakeholders in addressing the issues of data, which play a crucial role in decision-making and coming up with policies," he said.
The CS for Tourism, Peninah Malonza, said that some of the country's endangered species were under threat, adding that the research institute would help come up with measures to protect them.
"This conference comes at the right time when we are dealing with the issues of climate change and the resolutions will help close the gap between information collection and policy making," she said.
The director of WRTI Dr Patrick Omondi said that for years wildlife data was scattered making it hard to come up with policies and address the challenges facing conservation.
"We have data as old as 50 years, but this has not been implemented, but the conference will come up with the way forward and assist in science management and policy," he said.
Related Topics