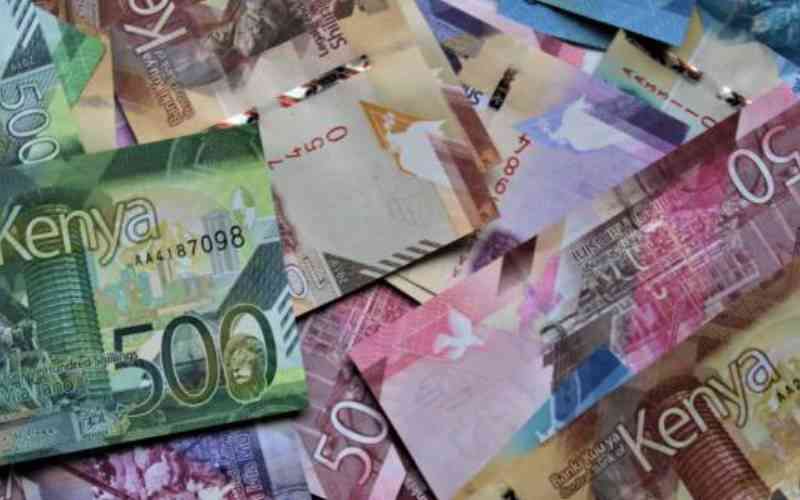 Shocking revelations have emerged regarding how some vice-chancellors and their deputies earn huge sums of monthly salaries, driven up by allowances that have not been approved by the salaries commission.
In certain instances, top university staff pay themselves allowances of up to Sh800,000, an amount that is nearly triple the salary of some of the VCs.
Additionally, the report by the Salaries and Remuneration Commission (SRC) shows that some Deputy Vice-Chancellors (DVCs) take home higher salaries compared to their bosses.
But VCs who spoke to The Standard dismissed the notion of comparing salaries of VCs and DVCs, terming it as 'missing the point,' and arguing that there are many factors that could lead to disparities.
It has come to light that some VCs are appointed after serving as DVCs for almost 10 years, reaching the top scale of that cadre. Subsequently, when they become VCs, they are required to attain higher grades.
It has also emerged that basic salaries have scales, with some VCs positioned at the bottom while others are at the top.
The negotiation prowess of a VC with the university council while obtaining the job is also a significant factor.
Furthermore, university staff pointed out that disparities in pay may result from varying levels of allowances. They argued that allowances are not paid at the same rate across universities.
In its report, the SRC reveals that some of the unapproved allowances range from Sh710,000, which is the highest at Machakos University, to the least amount of Sh12,000 at the University of Nairobi.
Unapproved allowances
Others with unapproved allowances include Kirinyaga University with Sh626,000, Rongo University at Sh560,000, Maasai Mara University at Sh500,000, Meru University at Sh260,000, and Kenyatta University at Sh239,034.
Overall, these allowances push up VCs' salaries, and now the SRC aims to stop the payment of these allowances and harmonize salaries.
A look at the salaries earned by some of the VCs reveals a stark disparity in figures.
In fact, some VCs who oversee top universities earn less compared to those who run smaller institutions.
For instance, the University of Nairobi's VC has a basic salary of Sh617,394. Additionally, the VC receives allowances of Sh310,140, bringing the total pay to Sh921,044. However, the SRC notes that this VC has some hidden allowances of about Sh12,000. Even with the hidden allowances, the VC's pay does not reach Sh1 million, as they take home a total of Sh933,044.
On the other hand, the VC of Rongo University, a smaller institution with only a handful of campuses, has a basic pay of Sh916,186.
Hidden allowance
And with allowances of Sh693,925 - an amount that is almost equivalent to the basic pay of the UoN VC - the total monthly pay amounts to Sh1,610,111.
The SRC revealed that this VC also receives another hidden allowance of about Sh560,000, pushing the total monthly pay to a whopping Sh2,220,111.
The trend of VCs in smaller institutions earning more than those who lead top universities is evident.
For instance, the Muranga University VC has a basic pay of Sh744,078 and allowances of Sh752,925, bringing the total monthly pay to Sh1,497,003.
Similarly, the Multimedia University of Science and Technology VC has a basic pay of Sh744,075 and allowances of Sh736,000, resulting in a total monthly pay of Sh1,480,075.
Meanwhile, the Kirinyaga University VC has a basic pay of Sh617,394 and allowances of Sh833,572, bringing the total monthly pay to Sh1,450,966. Yet, the Moi University VC has a basic pay of Sh451,904, and with allowances of Sh502,925, the total monthly salary amounts to Sh954,829.
Similarly, the Kenyatta University VC earns a basic salary of Sh744,078, and with allowances of Sh526,941, they take home a total of Sh1,271,091.
As for the Maseno VC, the basic pay is Sh744,078, and the allowance is Sh577,925, resulting in a monthly pay of Sh1,322,003.
However, that is not all. The document by the SRC also reveals significant pay disparities among the DVCs, with some even earning higher than their bosses.
For instance, the Rongo University DVC has a basic salary of Sh568,169, and with a monthly allowance of Sh537,407, the total pay amounts to Sh1,105,575.
Millions in salary
The monthly pay of the Rongo DVC is higher than the total pay earned by VCs of several universities, including the University of Nairobi, Maseno University, Moi University, Technical University of Nairobi, Taita Taveta University, Kibabii University, Laikipia University, Cooperative University, Dedan Kimathi University, Technical University of Mombasa, Tom Mboya University, and others.
Another DVC with a higher salary is from Kirinyaga University. This DVC has a basic pay of Sh547,106 and allowances of Sh680,401, bringing the monthly gross salary to Sh1,227,507.
Furthermore, there are other DVCs that take home more than Sh1 million, including those from Multimedia University, Maasai Mara University, and Murang'a University.
In a letter dated June 9, 2022, SRC chief executive Anne Gitau wrote to the then university education PS, Simon Nabukwesi, advising university councils to streamline remuneration and benefits for all officials in the institutions.
Payments and benefits
"The commission has noted that some public university Councils have been awaiting or approving remuneration and benefits for the university staff without seeking the Commission's advice," said Gitau.
She further noted that the determination of salaries and remuneration of public officers is subject to the mandate of the Salaries and Remuneration Commission, as provided by the constitution.
The SRC has advised Councils to refrain from awarding or approving the payment of remuneration and benefits for university staff without seeking the commission's advice.
In the letter, the SRC revealed some of the shocking allowances drawn by the university staff. These include research, annual leave, settling, book and journal, furniture, management support, special duty, academic support allowances, car benefit, and council responsibility allowances.
Others include domestic worker, in lieu of duty house, and non-use of official cars. Out-of-pocket, risk, security alarm, monthly maintenance fees, security guard, and telephone allowances are seen as ways of remunerating the administrators.
However, the most shocking details are the allowances with the highest amounts drawn by the officials. At Kirinyaga University, the annual leave allowance is Sh800,291, while at Embu, the VC earns Sh219,341.
At Maasai Mara University, the VC receives book and journal research allowances, each at Sh300,000, while at Machakos, they get Sh400,000 per annum, with commuter and leave allowances not disclosed.
Murang'a University reserves a settling and research allowance of Sh515,000 for the VC.
These pay disparities were also the subject of President William Ruto's comments while unveiling the digital government services at KICC on June 30.
"I have also instructed the SRC that there are parastatals, including the universities, where the Vice Chancellors earn more than the President. I want to know what those people do," Ruto said.
"Honestly, it is not possible that we have people who rake salaries recklessly, and I have tried to interrogate some of this and told them that some of them pocket Sh2 million."
Divided opinion
However, opinions are divided over this argument on the disparity in VCs and DVCs salaries.
Some of the VCs who spoke to The Saturday Standard argued, "We only compare likes. It is wrong to argue that the VCs earn more than the President. His allowances cannot compare with ours," said a VC.
The VC, who couldn't speak on record due to the sensitivity of the matter, said the SRC once brought up the disparity question at a past meeting, and they were dismissed.
"It is not the VCs' and DVCs' mistake to earn more money. And it doesn't matter whether the VC is leading a top institution or a smaller one. These staff are compensated based on their expertise and experience."
The VC said some staff may become VCs after only serving one year as DVC, and they cannot earn more than what is reasonable.
"So, the salaries depend on many factors, which the SRC is aware of. Salaries are fixed, but there are scales. Allowances also vary from one university to another. Salaries are also negotiated, so it depends on how skilled one is at it with the council," said the VC.
The chairperson of the University of Nairobi Council, Prof. Amukoa Anangwe, said since universities have grown from five to 39, some have exploited weaknesses to make decisions that work outside the dictates of the law and without due guidance.
However, he emphasised that the Presidential Working Party on Education Reforms (PWPER) should streamline and rationalise such cases.
"When you have such a crowd, you are bound to find anomalies. Those who have gone overboard paying their staff illegally and beyond the required salaries will be called to account," Prof Anagwe said.
Different pay
Dr Philip Amuyunzu, a physicist (Electronics)/Biophysicist, Bioacoustics Researcher, and Educationist at Masinde Muliro University of Science and Technology, said different professional disciplines tend to have different salary scales.
"Professors in some fields are more demanding than others. Engineering lecturers are highly paid compared to those in the art faculty, partly because their students tend to be absorbed more easily into the job market than the latter," Dr Amuyunzu said.
He explained that classes which attract more learners tend to put the lecturers on a higher pay scale than those with fewer learners.
"More students mean more lecturers employed, and a professor whose students earn higher salaries is likely to attract a high salary demand," Dr. Amuyunzu said.
Prof Henry Embeywa of Machakos University said emerging universities tend to place higher salaries on staff to keep them afloat.
Related Topics