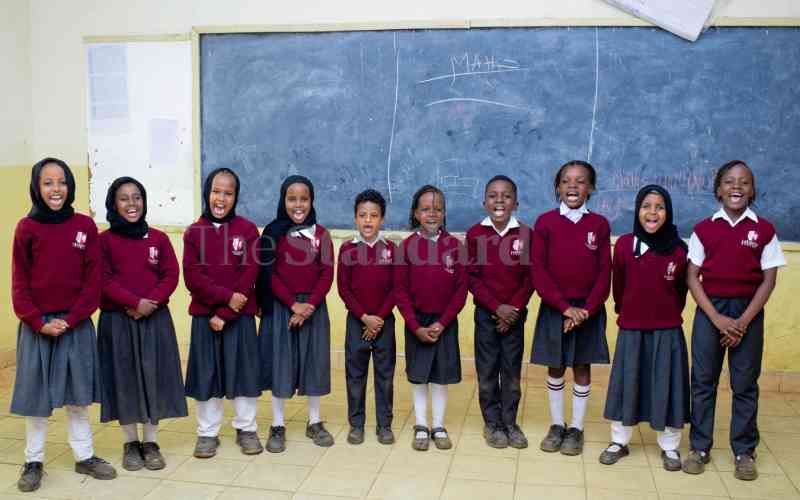 Lakesite School displayed Kenya's rich culture, amazing heritage and reminded the audiences the importance of life values at the 2023 Kisumu Central Sub-County Music Festivals that will end on Sunday at Victoria Primary School.
Despite being their first time participating in the event, Lakesite School took home four winning trophies including an Arabic solo verse by Mumtaz Muhamud.
They also finished second in seven categories including solo verses by Tynah Precious, Natalie Yvette, Mariam Abdirashid and Benta Obera.
Mohamedamin Abdimalik finished third in the Kiswahili Solo verse as well as Lisa Marie in the school's five-third place finish to add to their first and second positions achievements.
Mohamed Qani Abdi who is in Grade Five wowed the judges with his educational piece on Tuberculosis (TB) as he reminded the audience of the importance of seeking medical treatment in cases of coughing and chest pains, the major symptoms of TB.
Qani, 12, also performed a Swahili solo verse entitled 'Haya Marafiki Zangu' with the mmoral of importance of friendship alongside Georgina, a piece with the teaching reminding children to respect their parents in spite of any challenges.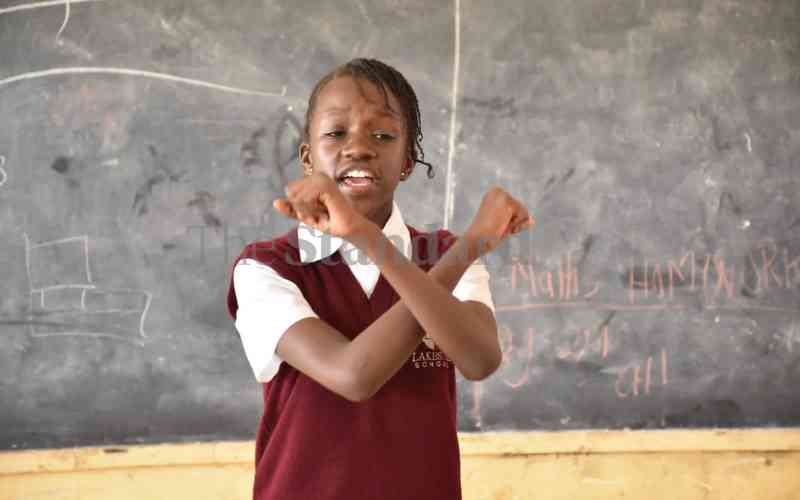 Bneter Obera who is in Grade Seven wowed the adjudicators with a Swahili verse 'Akufaye kwa Dhiki' which depicted the importance of friendship and how to treat your friends.
"My dream is not only to reach the nationals but also go to Rwanda for the Africa music festivals. I want to show the world that Kenya has talent apart from making my family proud," said the 12-year-old pupil.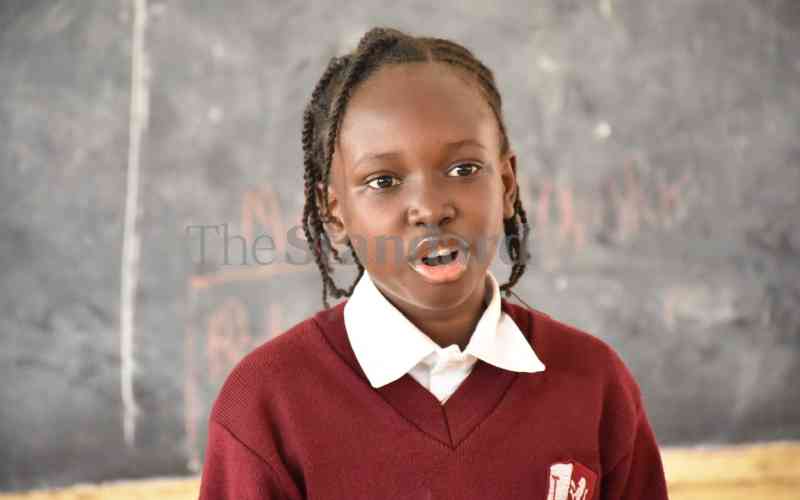 Speaking after their Saturday performances, Lakesite music teacher Mercy Odongo said they are building a culture in the new institution where they want to create an environment for their pupils to take part in co-curriculum activities like music.
"We have bright students who we want not only to shine in academics but also co-curriculum activities. With the good support we are getting from the administration, I believe we can reach the nationals and start a new story of dominating music festival not only in the region but nationally," said Odongo.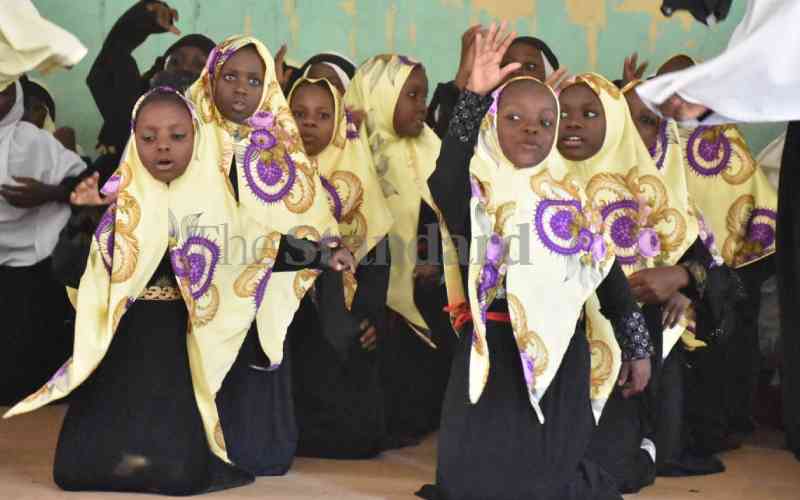 Kisumu Sub-County Music Festival Secretary Richard Amollo told the Standard that over 100 Primary and Secondary schools combined participated in the three-day event as they aim at sending a strong team to the county levels.
Amolo who also doubles as Arya Primary School music teacher called upon more schools to participate in the music festivals.
"I am kindly requesting that head of the various primary and secondary institutions to support talent and register their schools for these festivals. Music pays and we need to start nurtuting our children's talents from down here. You never know the future," said Amolo.
Some of the themes schools competed in included promoting safe use of internet, promoting appropriate online behavior, avoiding online vices, elections in Kenya, cultural heritage, infrastructure and development among others.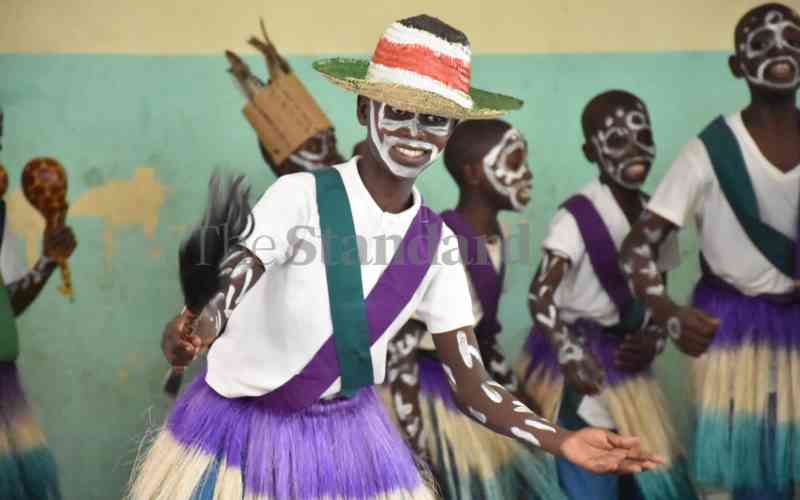 Students from across the country showcased the cultural heritage of different communities ranging from Luhya, Luo, Maasai, Pokot, Mijikenda, India and many more through the respective traditional costumes.
Migosi Adventist got the audience on their feet with their top notch performance of the Isukuti dance under the African Traditional Cultural Dance from Luo, Luhya and Suba communities' category.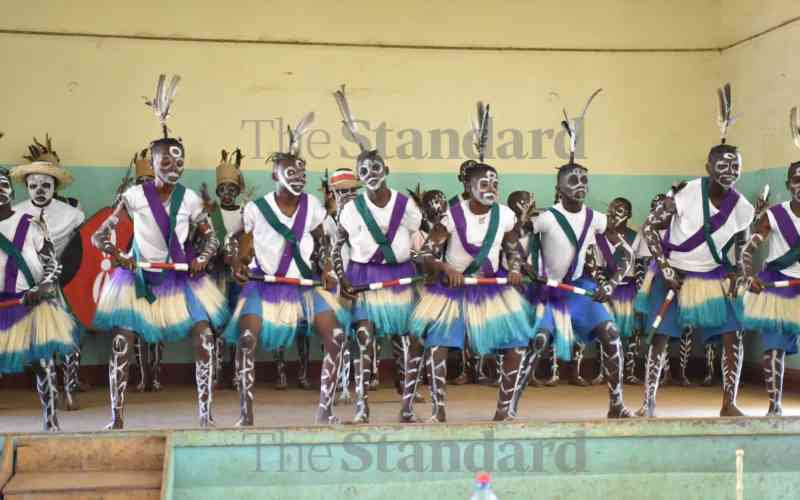 A popular piece among Kenyans and which is always performed and danced during national events, sport games and public gatherings, Isukuti dance is a traditional celebratory performance practiced among the Isukha and Idakho communities of Western Kenya.
It takes the form of a fast-paced, energetic and passionate dance accompanied by drumming and singing.
The Kisumu County festivals will be hosted at Maseno School from June 19 before the Nyanza regionals in Migori next month.
Related Topics