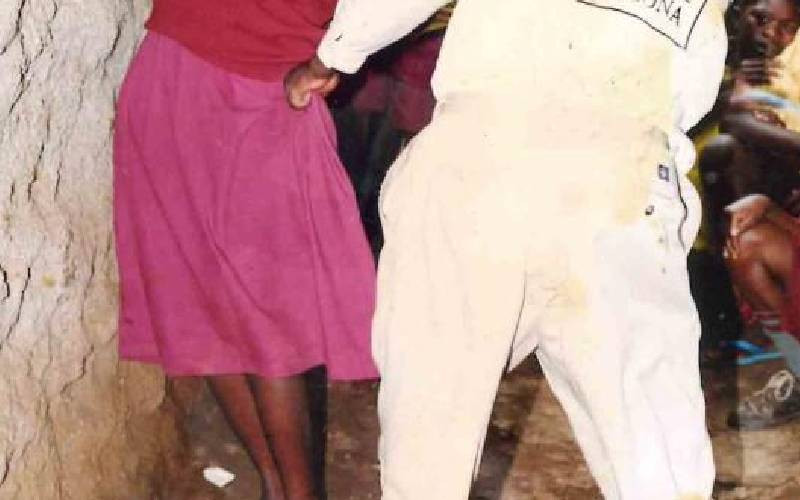 Cases of teachers assaulting learners in schools are on the rise, raising concerns among stakeholders.
The government banned corporal punishment in schools in 2001 and enacted the Children's Act, 2001, which entitles children to protection from all forms of abuse.
It is therefore quite baffling why abuse of children is on the rise despite there being clear laws on child protection.
Anglican Archbishop Jackson ole Sapit said there is a need for teachers and parents to employ more counsellors in schools to avoid the kind of abuse we are seeing being meted out to children.
"The Bible says 'spare the rod and spoil the child' but corporal punishment must be condemned. You cannot use force to correct a mistake, even if it is your child. Let no teacher or parent beat a child when in anger," he said.
Sapit said discipline starts with parenting before the child is handed to the teacher, adding that there is need for parents to dedicate some of their hours to the children.
"This will help parents correct mistakes their children are making. It will also help the child work towards a goal in life by changing their heart and mindset. If we do not do this as parents, we will lose our children to peer pressure," he said.
He said some of the indiscipline we are witnessing today is as a result of parents leaving their children in the care of house helps, allowing them to watch television without parental guidance or sending children to boarding schools at a tender age.
In their zeal to "correct" learners, some teachers have used excessive force and ended up being interdicted or arrested.
Last week, a teacher at Kabolecho Secondary School in Transmara East Sub-county allegedly hit a Form Three student with a high-heeled shoe for speaking in vernacular.
Two other female teachers, who were in the staffroom, allegedly descended on the student with kicks and blows while one of the male teachers whipped her. The student sustained injuries.
Transmara East Sub-county Police Commander Boniface Musyoka Kavoo said they are investigating the case.
Even as police continue investigating the case, similar cases of teachers caning learners have been reported in other parts of the country.
In Nyamira, police are still investigating an incident that occurred last month where a primary school teacher reportedly whipped a Grade Four pupil at Riang'ombe Primary School.
His teachers are said to have conspired to conceal the incident as the pupil was kept in the dorm for some days without any medical attention.
Records from Nyamira County Referral Hospital, where the minor was later treated, indicated that he sustained serious injuries on his buttocks.
The school head and the boarding master were later arrested by the police as the search for the suspected teacher, who is on the run, continue.
"The boy was unable to walk or sit properly. The teachers had conspired to conceal the act," said an uncle of the pupil.
Two weeks later, the police in the same county again launched an investigation on alleged beating of a Grade Seven pupil at Bitundugusu Primary School.
The beating allegedly led to the swelling of his scrotum and one of his testicles had to be removed through surgery.
Police confirmed that the boy's mother had filed an assault report at Manga Police Station.
The pupil was allegedly caned by the head teacher and a maths teacher after he insulted a female learner.
The victim's mother said that she was chased away from school when she went to inquire about the incident. "I knew about the brutal beating two days after it happened."
In October 2022, a viral video clip showed a youngster having his hands and legs tied up as strokes landed on his behind as other learners looked on.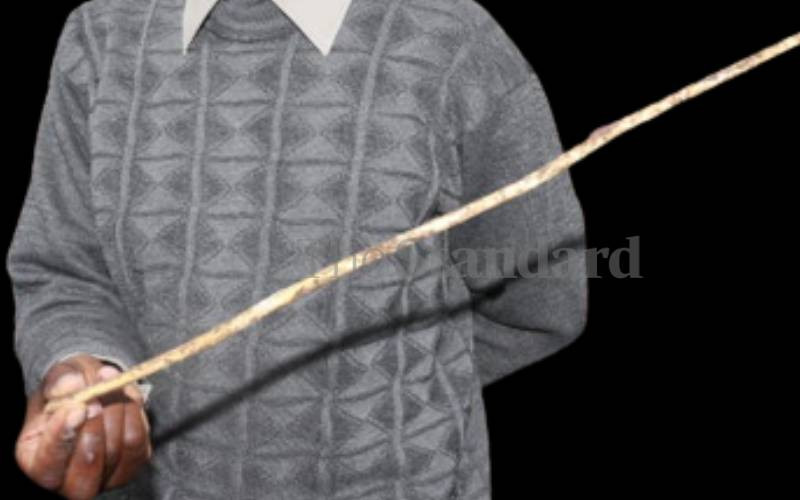 He was unable to defend himself as he wailed. The teachers and other people in the video believed to be local administrators caned him in turns.
The boy is said to have carried a machete to school. It later emerged that he had used it to threaten other pupils and teachers, forcing the school to call in the local administration.
A woman believed to be the mother of the pupil was also heard in the video saying that she had warned him against such vices.
Former Education Officer Elijah Makori said teachers find it difficult to restrain themselves when instilling discipline in unruly children.
"Teachers have been left at the tail end of decision-making, and it is time we looked keenly at some decisions. Here is a situation where teachers have been pushed to make hard decisions."
Mary Kemunto, who retired from the teaching profession two years ago, says caning was banned from schools but some teachers still administer it in moderation.
"We are dealing with a modern student who is too exposed to societal evils. Caning may not be a solution, but we need to get back to a conversation on how to deal with new forms of indiscipline in schools."
A section of Kenyans argue that caning was never really eradicated in schools. Though illegal, it is still done in schools around the country. Corporal punishment was banned in 2001.
In few recent cases, some teachers have been arraigned for administering corporal punishment that led to injuries in the learners.
Some stakeholders argue that corporal punishment would bring a lasting solution to learning institutions.
In 2021, former Education Cabinet Secretary George Magoha championed the reintroduction of caning in schools, arguing that it may aid in reducing criminal activities.
Prof Magoha's suggestion to bring back the cane had split stakeholders, with some supporting the idea while others opposing it.
Related Topics