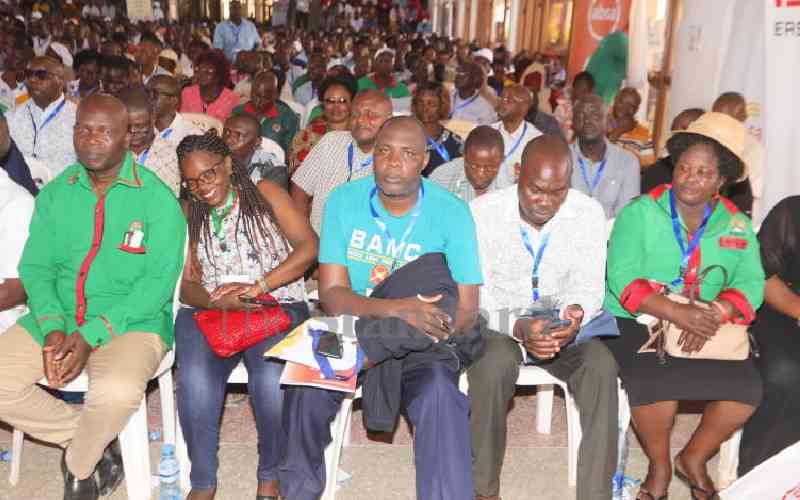 Stakeholders in the education sector are split on the government's move to ban boarding schools for grades One to Nine learners.
Principal Secretary for Basic Education, Dr Belio Kipsang, while addressing the Kenya Primary School Headteachers Association (Kepsha) conference in Mombasa on Tuesday, expressed the desire by the government to bring down the cost of learning by doing away with boarding schools for the classes.
Kipsang said less than five percent of public primary schools nationwide had boarding facilities, adding that the government also wanted to adopt day schooling for Junior Secondary School under the Competency-Based Curriculum (CBC).
The net effect of the policy means that pupils transiting to Junior Secondary schools will join day schools in their home areas.
Speaking to The Standard on phone, the chair of the Kenya Private Schools Association (KPSA) Charles Ochome said the association will meet the Education ministry Cabinet Secretary today to shed more light on the new policy.
"I want to know the truth about that statement from the Cabinet Secretary. I have just read it from the press. We were part of the Presidential Working Party on Education Reforms and I didn't hear anything on that recommendation. Where did it come from? We don't know whose recommendation it was. We as members have not been consulted," he said.
Headteachers at the conference in Mombasa were also skeptical of the move by the government.
John Wasonga, the head of Matola Primary School in Kakamega said that with the high number of boarding schools, some parents had embraced the system and the government shouldn't decide for them which schools to take their children to. "What are they planning to do with the boarding facilities spread all across the nation?" he posed.
Benter Opande, the chair of Kenya Women Teachers Association (Kewota) said the policy will fail as its implementation hasn't been thoroughly thought out.
"Even as we appreciate the government for it attempt to get parents to spend time with their children, we have to think of special interest groups like communities in arid and semi-arid regions who are nomadic, a practice that does not support quality education for their children," she said.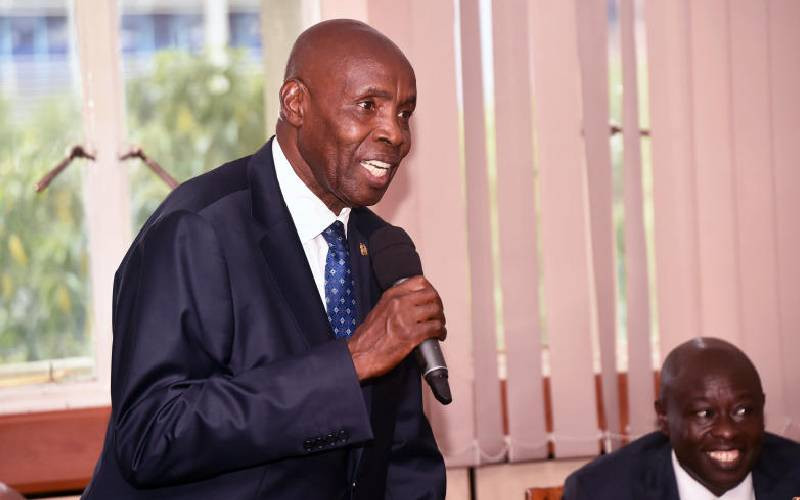 Benter said that under the current competitive education climate, the cards are stacked against these communities whose children do not get equal opportunities. "We also have other communities which practice Female Genital Mutilation and early marriages. In areas like Kehancha, Kuria and Kajiado, girls run away from their homes," she said.
"Had they been in boarding schools where they are safe, they can even take their final exams in relative safety as opposed to staying home where any surprise can be sprung at them to make them run away. It robs the country of professionals and future leaders."
Benter said that boarding schools are a great way for growing up children to experience other cultures and sample varieties. She added that phasing out boarding schools is a sensitive issue that requires a national dialogue and stakeholder involvement.
Hellen Onyango, the head of Mathiwa Primary School in Ukwala, Siaya County, said teachers have signed up to work anywhere in the country and when they are transferred, it is not practical to keep moving with the children as it will disrupt their education.
"Millennials may be treating boarding schools as a place to dump their children and delegate parenting to schools. But these facilities are necessary for others who keep moving from workstations like teachers and other professions," she said.
But some parents such as Dr Agnes Gachiku support the idea saying it was long overdue to protect the young learners and accord them an ideal opportunity to grow and learn.
Mercy Nthuku, a parent from Meru said children need closer monitoring and parental reassurance to be able to cope with challenges when they grow up. She however called for a phased introduction of the policy to ring-fence thousands of pupils already in the institutions.
Related Topics