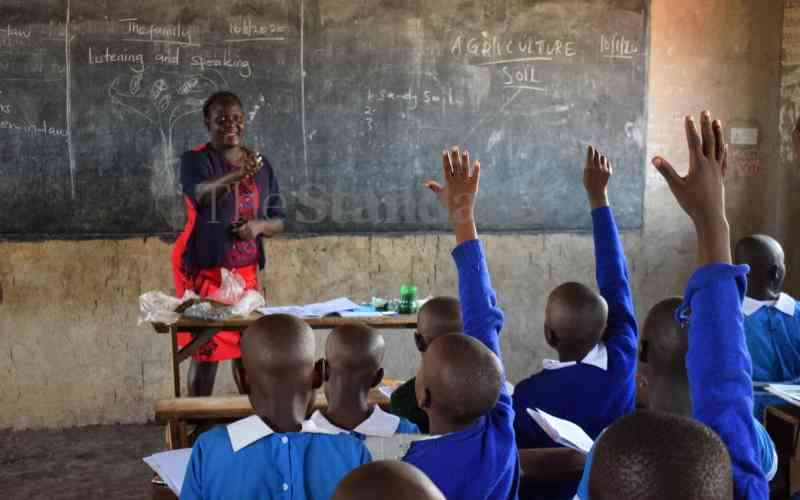 As we focus on the form or shape that our education system should adopt for the future, it is important to also consider whether this system is holistic and answers to the social-emotional development of our children.
Value-Based Learning, or what would be regarded as socio-emotional learning has been critical in the development of self-awareness, self-management, social awareness, relationship skills and responsible decision-making, which help prepare children to better handle their emotions, accomplish their goals and relate to and work with others.
As a matter of fact, studies have indicated that young adults who ended up being deprived of adequate Value Based Learning during their formative schooling often tend to display characteristics of immature emotional intelligence/emotional development.
Recent research by CASEL (The Collaborative for Academic, Social and Emotional Learning) shows that Value Based Learning makes a long-term difference in a child's life from academic success to mental well-being and even civic engagement.
Further, a University of Illinois meta-analysis of child development which reviewed 213 different studies concluded that comprehensive Value Based Learning interventions could increase students' academic performance by 11 percentile points, even when programmes take time out of the school day.
Children exposed to Value-Based Learning tend to stay longer in school, know how to recognise and manage their emotions and communicate better with their peers in and outside the classroom.
There is a larger problem in our region, however, that of the inability by up to half of our children to read for comprehension, and whether they're reading the right material that can help develop their social-emotional skills.
The 2022 State of Global Learning Poverty Report, shared by among others the World Bank, UNICEF and UNESCO, decries the current learning crisis with a worrying learning poverty rate, especially in the developing world. The rate measures the share of children who cannot read a simple text with comprehension by age 10.
It notes that pre-COVID-19, the rate was already estimated at 57 per cent in low-and middle-income countries but that in Sub-Saharan Africa it was 86 per cent, warning that the magnitude of the learning challenge in the developing world is immense and it is now even larger than before as a consequence of the pandemic. The Report concludes that the very high level of global learning poverty is a signal that many education systems, despite their progress in the recent decades at improving access to schools, have not delivered learning.
Across the continent, the fundamental foundation of reading is reflected strongly in the early grades, yet proficiency is not achieved at the benchmark. However, reading cuts across all sectors and needs to be appreciated as a lifelong activity.
This poor reading culture results from, among other reasons, inadequate funding for early learning which has meant that there aren't enough reading support resources available to every child to build a strong foundation for a reading culture.
Additionally, parents and caregivers don't see their role in the reading ecosystem which they view as a school-based activity despite the fact that the home can provide strong complimentary support and mental stimulation to early reading experience.
Parents and caregivers however need access to the right books if they're to support their children's learning and social-emotional development. They should also work to create a safe and positive reading environment at home and to share their love for a good book. When Value Based Learning is incorporated into a child's education, the family and whole community reap the benefits.
The right books would be rich in content that promotes social-emotional skills and should be made readily available to parents whether in traditional or electronic form through concerted efforts that involve public and private organisations. At Worldreader, an international non-profit organisation, we have been providing children and communities with the resources they need to experience reading while building literacy and life skills, as we believe readers build a better world.
Through partnerships, we have been supporting vulnerable and underserved communities with digital reading solutions that help improve learning outcomes. Worldreader gets children (3-12 years old) reading by guiding carers and their children on a digital reading journey that improves children's comprehension, social-emotional and digital literacy skills. We combine 21st-century technology, a library of culturally relevant digital books in 6 languages English, Kiswahili, Spanish, Hindi, Arabic, and Ukrainian and integrated support to help millions of people living in communities where paper books and reading support are scarce.
Through BookSmart, our easy-to-use free digital reading solution, readers locally can access social-emotional learning books under the My Best Self category to help develop their skills and grow to meet their potential.
The writer is the senior manager, Content and Business Development for Worldreader, an NGO that gets children reading so they can meet their potential.
Related Topics