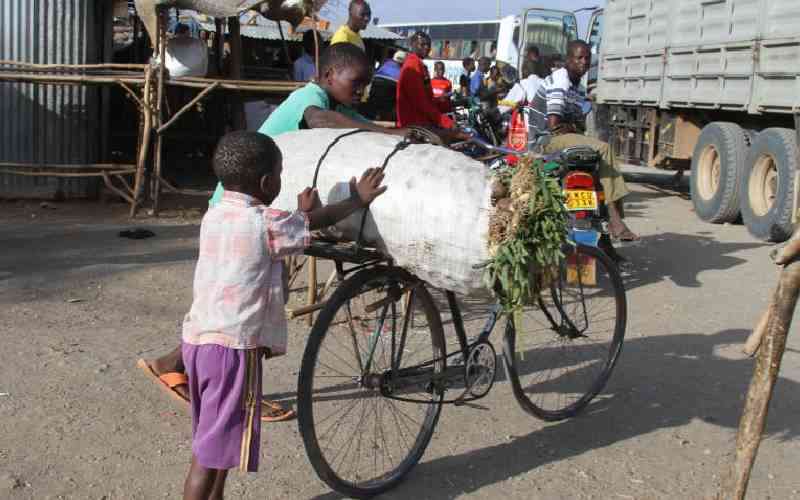 Despite the free primary and subsidised secondary education policy, an estimated 1.8 million Kenyan children aged between six and 18, who are supposed to be in school have either dropped out or never been in school at all, a new report shows.
According to a preliminary assessment of the report by the UNESCO Institute for Statistics (UIS) and the Global Education Monitoring (GEM), which covers Sub-Saharan Africa, suggests that while primary and lower secondary education enrolment have not been affected, there might be some impact on upper secondary enrolment.
It says the region remains the only one with the most children and youth out of school with 98 million children and young people excluded from education. Worldwide, the figure stands at 244 million children and young people, whose dreams have been dashed, their opportunities arrested and potential unfulfilled.
Sub-Saharan Africa is also the only region where this number is increasing; out-of-school rates are falling more slowly than the rate at which the school-age population is growing.
It further says that 10.25 million more girls compared to boys are out of school in Sub-Sahara which is 7.6 million less than those found in Eastern and South-eastern Asia.
The report also indicates that 22 million of primary school age children, 34.2 million of lower secondary school age adolescents while 73.2 million of upper secondary school age and who should be enrolled in school cannot be accounted for.
The report further finds that most common locations to find these children include grazing fields, market places, public transport businesses, on the streets and in entertainment places.
Of note in the report is that important data gaps have been filled in Kenya and other countries that have large out of school numbers but where no administrative data of good quality has been available for over a decade.
It adds that the children's dreams for the future are snatched away by conflicts, displacement and climate disasters.
Majority of these children either dropped out of school or are not willing to go to school, shining a spotlight on the education sector as the government advocates for 100 per cent transition, the report shows.
The report finds that some of these children have never attended school, will attend later or have completely dropped out of school.
Commenting on the report, UNICEF Representative to Kenya Maniza Zaman said all children have a right to an education but for many children in Kenya, Covid-19 and drought are making this a pipe dream.
''Without education, there can't be change. We imperatively have to learn how to live sustainably for the future of our planet,'' Zaman said.
UNESCO's Assistant-Director General for Education Stefania Giannini said all children should have access to quality education.
"Global out of school numbers are lower than we thought, but far too many children are still missing out. Countries have committed to benchmarks to slash out-of-school numbers by over half by 2030,'' said Giannini.
''We must identify solutions during the Transforming Education Summit called by the United Nations Secretary-General this September so that countries can deliver on these pledges."
Manos Antoninis, Director of the Global Education Monitoring, warned of the double-edged crisis currently affecting education: a learning crisis and a budgetary crisis.
''We must step up our support for those who are being deprived of their opportunities, keeping a watchful eye on those who have struggled on their return after Covid-related school closures," said Antoninis.
Audrey Azoulay, UNESCO Director-General, says due to several disruptions in learner's education, there is need to find a way to support children to continue with education.
''Today, I am calling for mobilisation: education must return to the top of the international community's agenda if we are to meet the Sustainable Development Goals," Azoulay.
According to UNESCO, the new report offers a more accurate analysis of the available evidence using a new methodology, which multiple data sources, has been used in the past to estimate flagship health indicators, such as maternal and infant mortality rates. This is the first time it has been used in education, marking a significant improvement to the robustness of the estimates.
Related Topics