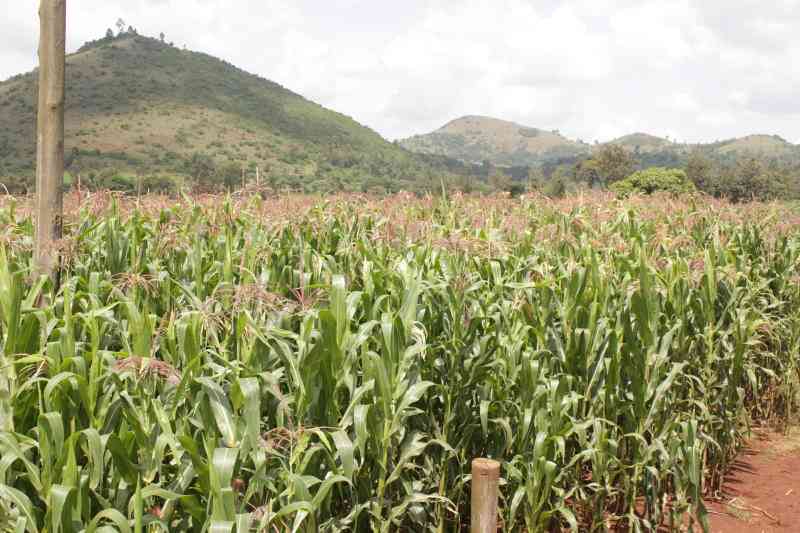 As hunger bites, especially because of shortage of maize, there are huge tracks of land lying idle in many government owned institutions.
But now, the government wants to invest and turn these lands into food baskets which will assist in fight against food insecurity.
Agricultural Finance Corporation (AFC) has been tasked to champion this dream by providing the necessary funds.
Principal Secretary at the State Department for Crop Development, Ministry of Agriculture and Livestock Kello Harsama says the government plans to use more than 500 acres of land that has been lying idle in its institutions for food production.
Among the institutions targeted for crop farming include Kenya Agricultural and Livestock Research Organisation (KALRO), National Youth Service (NYS), Kenya Prisons and Agricultural Development Corporation (ADC).
"We have been having a shortage of maize and to seal this gap one of the options is to use these huge tracks of land owned by these organisations to farm," he said.
Strategic partnership
"The government will lend money to these targeted organisations and help them cultivate the land to produce food for Kenyans... We have already mapped out and isolated 500 acres of land for commercial utilisation which will be leased to individuals, corporations and organisations," the PS said.
Harsama spoke during AFC inaugural investors' engagement conference themed 'Agricultural Transformation through Financial Inclusion and Innovation,' which aims to bring together the key partners to discuss the challenges facing the agricultural sector and explore innovative ways to bridge the funding gap.
George Kubai, Managing Director for AFC said the corporation has a mandate to provide affordable credit to the agricultural sector which it undertakes through its branch network spread across the country.
However, he noted that AFC cannot raise the agricultural credit demand for the country which is over Sh40 billion annually, indicating a significant funding gap.
"The corporation receives loan applications totalling over Sh15 billion annually, but is only able to avail about Sh4 billion due to resource constraints," he says.
Funding gaps
To address the funding challenges, AFC has partnered with Financial Service Deepening (FSD) Kenya and the Alliance for Green Revolution in Africa to create a Sh100 billion fund aimed at boosting lending to farmers in the next five years.
The new business models that will guide the project implementation include Wholesale lending, Credit Guarantee, Warehouse Receipt and Mechanisation.
"AFC expects to positively impact over 2.6 million agri-players, with a special focus on women, youth, smallholders and agri-Micro, Small And Medium Enterprises," Kubai said.
These models have been developed at a critical time, going by the huge investment needed in the agricultural sector to support its recovery from the Covid-19 pandemic and the ravaging drought.
Despite the challenges on matters credit, AFC has made significant progress in its work.
"I am pleased to report that in the past five years alone, we have disbursed more than Sh20 billion to actors in the agriculture sector including Micro, Small And Medium Enterprise, women and youth, providing them with sustainable support needed to grow and expand," he stated.
Speaking at the same event, Livestock Principal Secretary Harry Kimtai called on farmers who were affected by the drought in the livestock sector to take advantage of the facilities AFC is offering to restock their animals.
Related Topics