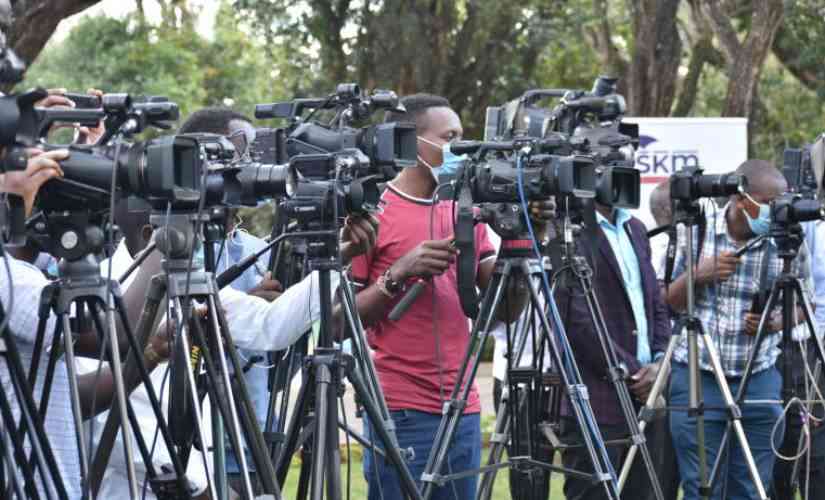 Media professionals and enthusiasts from across continent will converge in Nairobi for two days to celebrate power and diversity of African storytelling.
The Africa Media Festival, dubbed Reimagine Media will take place from February 14 and 15, 2023 at the Radisson Blu Hotel in Upper Hill, Nairobi.
The meeting will bring together industry players from across the continent to deliberate on the current and future of the African media landscape.
The festival is sponsored by Baraza Media Lab and other partners like Continent News, Mozilla, Paukwa and Luminate among others.
Participants will gain inspiration from industry players with a focus on current trends, technologies and networks.
"We invite media players from across different media spaces, journalists, photographers, podcasters, authors, illustrators to join us and address cultural, social, political and economic issues around contemporary issues affecting Africa," said Executive Director Baraza Media Maurice Otieno.
"The festival will offer participants an opportunity to exchange ideas, strategies and discuss innovation in journalism, education and business across a range of sectors including print, broadcasting, entertainment, music, technology and film."
The forum will feature speakers from South Africa, Nigeria, Tanzania, Rwanda, Zimbabwe, and Sierra Leone.
"Africa Media Festival is keen on creating a space for discussions on innovation and forward-thinking initiatives within different facets of media play," Otieno added.
Related Topics