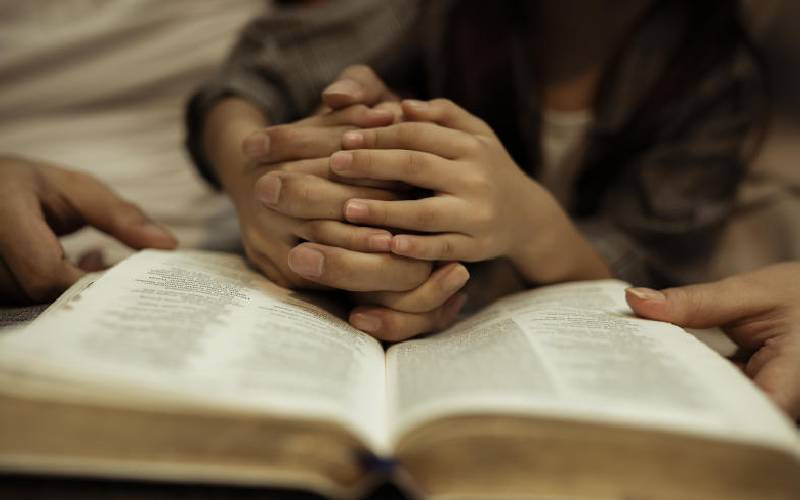 The Pokomo community in Tana River county is celebrating a significant milestone with the official dedication of a Bible translated into their dialect.
Joyful songs filled the air at the Idsowe African Inland Church (AIC) in Tana Delta Sub-County, where a group of bishops from various Christian denominations in the Coast region conducted a colourful event.
Hundreds of members of the Pokomo community attended this occasion.
The ceremony was attended by Senate Speaker Amason Kingi, Tana River Governor Dhadho Godhana, and Senator Danson Buya Mungatana.
Leaders expressed their appreciation to the Bible Translation and Literacy (BTL) organisation for making the translation a reality.
BTL's National Director, Peter Munguti, said it took 38 years to translate the scriptures into the Pokomo language, a project that required more than Sh140 million to complete.
Munguti said translating the Bible into local languages is an intricate and demanding endeavour, which accounts for the extended timeline. He expressed gratitude to those who supported the project, saying over 38 years, God had been faithful in providing the necessary resources.
Manguti said the organisation had allocated significant financial resources to support the literacy programmes within the project. He urged the Pokomo community to recognise the Bible in their own language as invaluable, considering the substantial investment in terms of both money and effort.
He said BTL is currently working on converting the Bible into an audio format, with the aim of making it accessible worldwide through the internet. This digital version could be used for discipleship, worship, and bringing about a transformative impact on people's lives.
Godhana encouraged residents to embrace and preserve their culture to resist false prophets.
"We must return to our cultural heritage and reevaluate some aspects of it, and this is where the translated Bible will play a crucial role," Godhana said.
Mikinduni MCA Paul Maro said many residents had fallen victim to the deception of rogue pastors due to a lack of understanding of the Bible. Having the Bible available in their own language would eliminate the risk of being misled.
"With the Bible in our own language, there is no longer a reason to be deceived. Most of our people suffered in Shakahola due to the misinterpretation of the Bible written in a foreign language," he said.
His sentiments were echoed by his Garsen Central counterpart Rhodah Katisha who asked church leaders to self-regulate and weed out rogue preachers.
"Take the lead so that you can regulate your churches. In a village like Gulbanti, hundreds of residents died in Shakahola due to bad preaching," she said.
Kingi lauded BTL for Bible translations, saying it goes a long way into protecting faithful against misinterpretation.
Related Topics