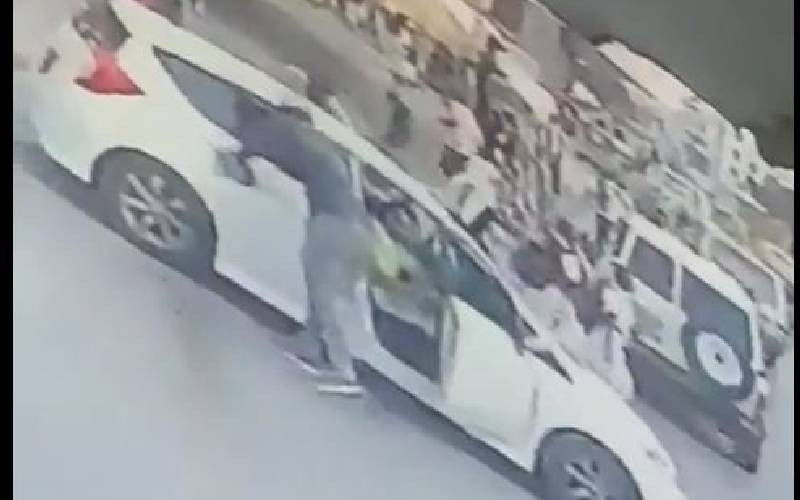 The family of a man who went missing after being abducted by individuals suspected to be plainclothes police officers has made an appeal for government's intervention.
The plea comes in response to social media reports suggesting that he may have been transported to Somalia.
Zachariya Kamala, 28, was reportedly confronted by a group of men on Dingo Road near the General Post Office in Mombasa on the evening of September 6. He was subsequently placed into a waiting vehicle and has not been seen since.
His lawyer, Jared Magolo, said Kamala was under investigation by the Anti-Terror Police Unit (ATPU) in connection with allegations that he had imported a container of weapons from China intended for Somalia.
However, Magolo said Kamala, who had pursued a degree in computer science in China, had not been formally charged. Instead, he had been subjected to ongoing police investigations since May of this year.
Addressing the media alongside family members and officials from the Muslims for Human Rights (Muhuri) at a legal aid centre in Mombasa, Magolo expressed their concerns regarding recent social media reports suggesting that Kamala may have been apprehended by authorities in Somalia.
Not in court
He said they were aware that his client had been abducted by unidentified individuals on Digo Road in Mombasa and had not been presented in court. Despite their efforts to apply for a habeas corpus petition, they had not succeeded.
Magolo said, "He is reported to be in Somalia. It then appears that the police handed him over to Somali authorities. It would be unfortunate if a person is arrested here and then handed over to Somalia."
Magolo also alleged that the police claimed Kamala had imported a container from China containing items for Al Shabaab. However, at the time of his disappearance, the police were still in the process of conducting their investigation.
Kamau's uncle, Yusuf Sufi, said CCTV footage indicated that Kamau had been forcibly seized and placed into a vehicle.
"We obtained the CCTV footage of the arrest. Additionally, we received a social media image of Kamau in Somalia recently," Sufi said.
Sufi further clarified that Kamala had pursued a degree in computer science in China but had been working as a shop operator in Mombasa at the time of his disappearance.
Related Topics