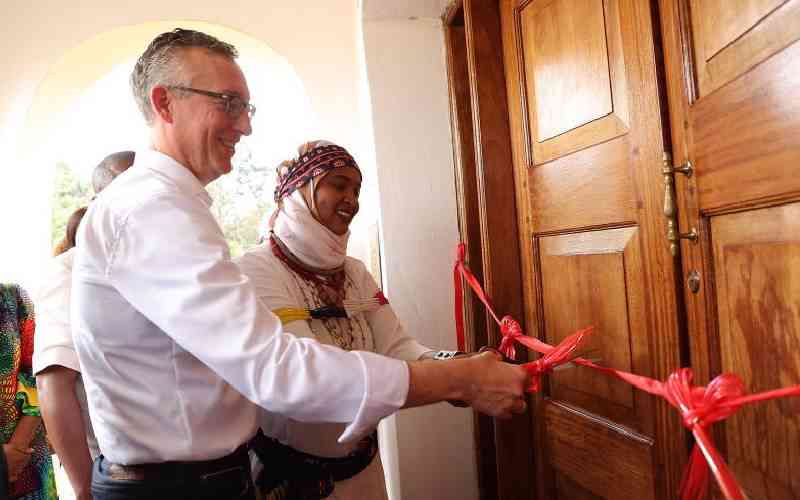 The Rabai resource centre has reopened to the public after undergoing a Sh11 million facelift to preserve the past for future generations.
Formerly known as Dr Krapf's residence, the facility has a refreshed look and renewed focus on telling the culturally aesthetic story of Mijikenda to residents and visitors alike.
Rabai Resource Centre dates back to 1844 and was constructed as the gateway for the education and cultural activities of the residents of the Mijikenda people.
The resource centre is home to many events and shows that gather the people of Rabai and the Mijikenda culture.
The building deteriorated with the years, and no funds for reconstruction were in sight. Over the previous years, the resource centre was almost condemned.
However, the facility was revived through refurbishment funded by the German Embassy.
German Ambassador Sebastian Groth said the Centre provides adequate conditions to host numerous events that will promote the cultural potential of the locals and the multitude of talents of the young generation.
Groth said the project was to improve the quality of people's lives through improved conditions of cultural institutions, schools and kindergartens, and health and social care institutions.
''Germany contributed financially, but the work done by the locals here,'' he said.
Speaking during the official opening ceremony, the Principal Secretary State Department of Culture and Heritage, Ms Ummi Bashir, promised to work with the German embassy.
Ms Bashir expressed the government's ambition to make Kenya a prominent hub for cultural tourism.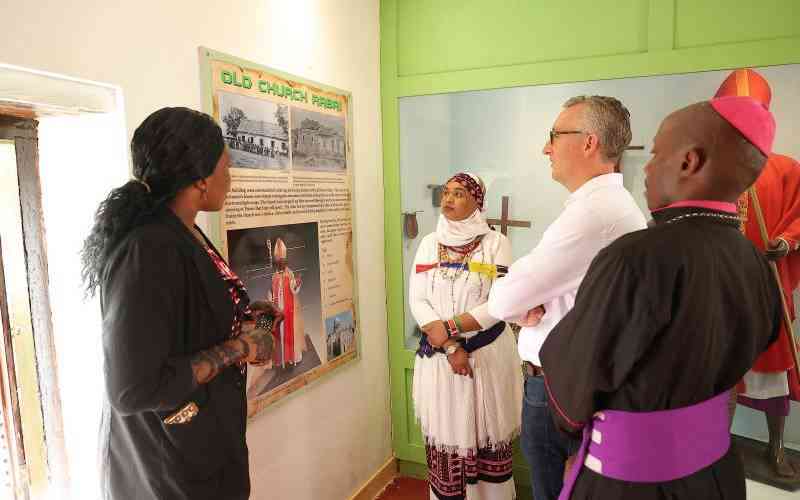 She said the government was committed to restoring the main historical sites, such as museums and forts throughout the country.
''The government is committed to preserving, protecting and promoting the country's rich cultural heritage for posterity,'' Bashir said.
She added that culture and heritage tourism in the world has become a cornerstone of economic development, drawing visitors from far and wide to explore the living narratives of the past.
"There is economic potential inherent in preserving and promoting our diverse cultural heritages from around the counties," she said.
She highlighted the country's rich heritage and the potential for heritage and cultural tourism, emphasizing that the government is committed to making tourism, an appealing venture.
Rabai village is where the first missionary church was established to popularise Christianity in East Africa, and later, other churches in Ribe, Kaloleni, Mariakani and Lamu were built due to the large number of people.
It has been said that the culture of a people cannot survive without preserving its tradition and lore.
The Mijikenda community have been holding on to their traditions owing to their Culture Centre.
After more than 179 years, the first time since the residence was constructed, it has regained its former glory and refurbished facilities, which will be available to the local populace and the coming generations.
Related Topics