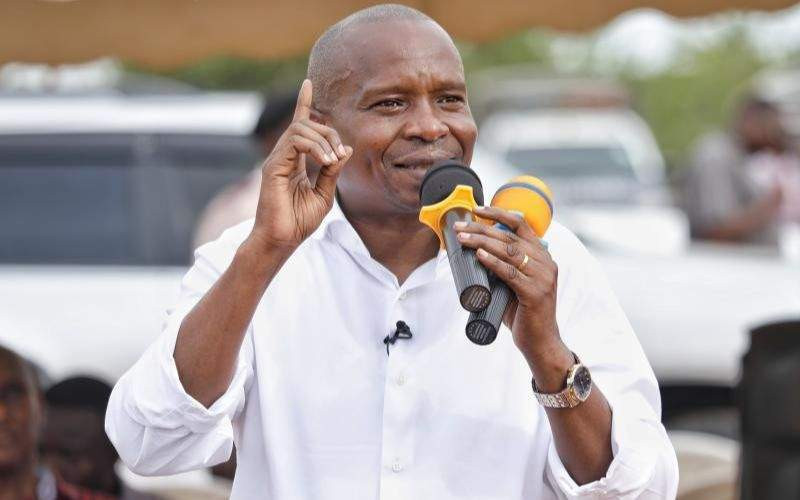 The death toll in the Shakahola Forest massacre has hit two hundred and forty-one (241), Interior Cabinet Secretary Kithure Kindiki has said.
Addressing the press on Thursday, May 25, Kindiki explained that the rescue team had stumbled on five more human skeletons on two different days after the exhumation exercise had been halted by the government last week.
"The rescue team stumbled on five skeletons and they have already been recovered under part of the human remains that will be the subject of postmortem examination," said Kindiki.
Additionally, Kindiki said a victim that had earlier been rescued from the forest died in hospital yesterday after resisting to eat despite the medics' persuasion efforts.
"We tried our best to feed the victim but we faced a lot of resistance. The victim was already significantly weak," Kindiki added.
So far, the rescue team has managed to save 91 people including the victim who died in the hospital as nineteen (19) other victims have been reunited with their families.
DNA samples from 93 cases have been collected awaiting results.
At the same time, thirty-four (34) people have been arrested in connection with the Shakahola massacre.
The CS said that more graves in the forest will be dug upon completion of the second phase of the postmortem exercise.
"Unfortunately, we have evidence of more graves in Shakahola forest. Therefore, the suspension is meant to allow this postmortem exercise of the 129 bodies to make sure that we are able to free this hospital's mortuary," he said.
Further, the search will extend to new areas as police have established that people are trying to escape to nearby parks in Tsavo and Galana Kulalu.
Related Topics