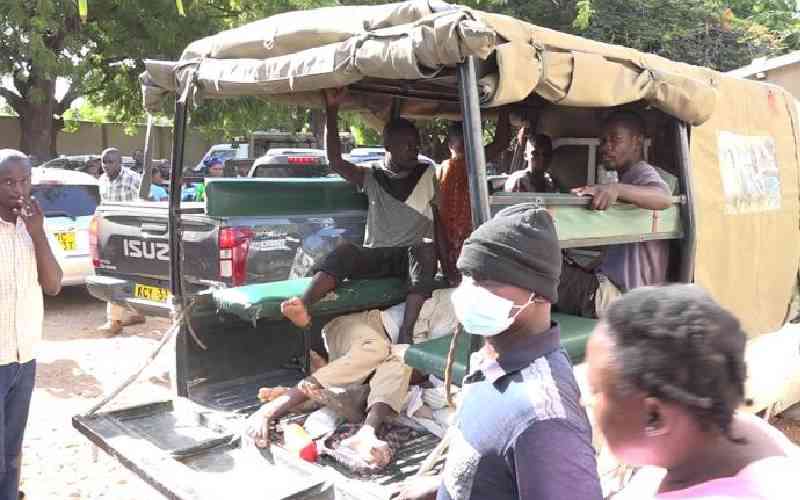 Detectives discovered 24 unmarked fresh graves on Thursday at Shakahola in Malindi believed to hold part of the members of a cult who starved to death to ostensibly "meet Jesus."
A mother and her daughter were found fasting and praying in a forest near the village, for pastor Paul Makenzie whom police have linked to the cult. The village is in the southeast of Malindi.
Malindi DCI officer, Charles Kamau said there were five small graves for children and 19 others for adults. He described the deserted homes on the 800-acre land as a "large field of graves."
"We've found 24 graves, Five of the 24 graves are small meaning they are for children. We will start to unearth them on Monday when the pathologist is present," he said.
All the homes near Makenzie's home were deserted. In one homestead, the police found an identification card belonging to a Ugandan who they believe was a member of the cult.
"We found South Sudan currency and a Ugandan ID belonging to Alice Khaif. It proves what we suspected that there are foreigners in the cult, "said Kamau in an interview.
He said the police could not ascertain if the Ugandan was alive or dead until a postmortem has been conducted on the bodies in the mortuary or those to be exhumed.
The homicide team led by Martin Nyuguto is expected to comb the dusty village until Monday when Chief Government Pathologist Johansen Oduor is expected to arrive at the site to witness the exhumation.
Jeniffer Mumbi from central Kenya and her daughter who were rescued on Thursday cursed the police and the government for the arrest of Makenzie they said he was a "holy man of god."
"You will never know peace because you are disturbing our prayer session," said Mumbi as she was dragged to the waiting police vehicle.
Last week, police retrieved the bodies of four people they believe died of starvation after the self-proclaimed spiritual leader told them to fast until they "met Jesus Christ."
This took the death toll of the parishioners of Makenzie's Good News International Church to six following the death of two children in mid-March. Police link Makenzie to the six deaths.
Some 17 severely malnourished converts police say had been brainwashed by Makenzie to starve to death, ostensibly to seek martyrdom have so far been rescued from their homes and the forest.
On Monday, Malindi Chief Magistrate Elizabeth Usui cancelled an Sh10,000 police bond granted to Makenzi in March by Senior Principal Magistrate Olga Onalo.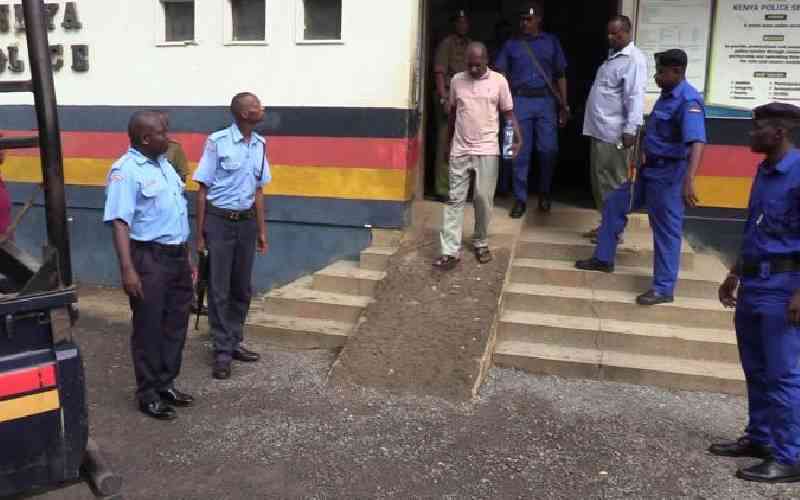 The controversial pastor was arraigned last month over the death of the two children. He was not however charged after the police asked for more time to conclude the investigation.
On Monday, the magistrate said some of the victims in police custody had directly asked the court to release him so that he can go back to Shakahola to continue with his fast.
"This confirms that the activities are still taking place at the said place," added the magistrate saying there were compelling reasons to allow the police to hold them for 14 more days.
Makenzi's lawyer, George Kariuki, however, said the prosecution had not demonstrated whether the people alleged to be starved by the pastor had started eating following his arrest.
Those who were rescued and arraigned in court were Makenzi, Robert Kahindi Katana, Alfred Asena, Sanga Stephen Muye, Gideon Mbithi Kioko, Joseph Kenga Mbogoli, Stephen Ominde Lwangu, Collins Kabae, Felix Wandera, David Mbaya, Mercy Auko, Jane Nyaboke, Paul Karisa and Allan Robiko.
They were arrested from their homes or the forest at Shakahola after the police got a tip-off from a concerned resident. The matter was recorded at Langobaya Police Station.
On Thursday, detectives said most of the graves were shallow. Locals said at least 32 people believed to be followers of the disgraced pastor have died since March and, were hurriedly buried, in Shakahola.
A contingent of top security officers led by Malindi Assistant County Commissioner Angela Wanyama led a team of security officers on a fact-finding mission to unravel Makenzi's ideology.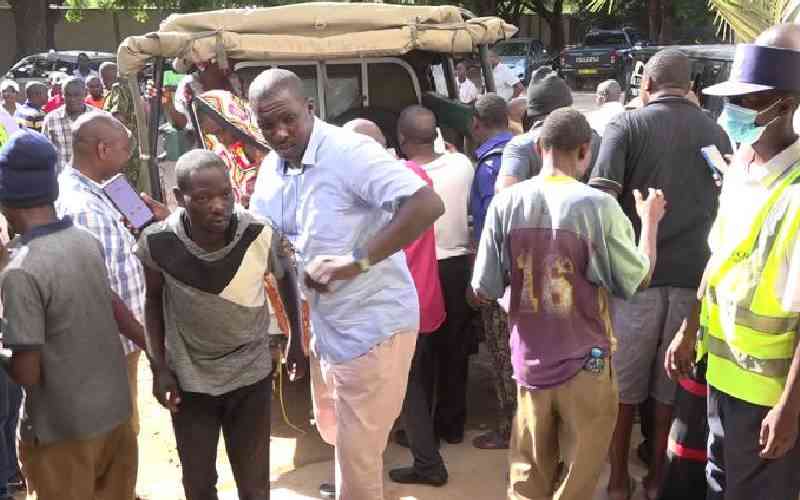 Makenzi, who worked as a taxi driver in Malindi from 1997 to 2003, was charged four times for his incendiary sermons but acquitted each time due to a lack of evidence.
He was arrested in 2017 alongside 35 primary, secondary, and university students whom police said he had persuaded to discontinue their studies because it was ungodly.
In 2019, Makenzi and his late wife Joyce Mwikamba were charged with incitement. That year, Makenzi closed his church and his TV channel, "Star," and relocated to Shakahola to farm on his 10-acre plot.
After he relocated, the majority of his followers followed him to the dusty village. One of his pastors established a church in Magirime but it was closed down by the police.
In a recent interview, Makenzi denied having a church in Shakahola where people were allegedly starved to death.
The state accuses Makenzi of manipulating locals through distorted extreme religious doctrines and fear of the unknown in the pursuit of salvation, which has resulted in the deaths of many people.
Related Topics