Who is Misheck Maina?
Maina Misheck is a professional hairdresser born and raised in Meru. I'm the fourth born in a family of six. I dropped out of school in Standard Eight after I failed to connect with books. I later tried casual jobs in different companies before my sister suggested that I join a technical college for hairdressing. I joined college and earned a diploma in cosmetology.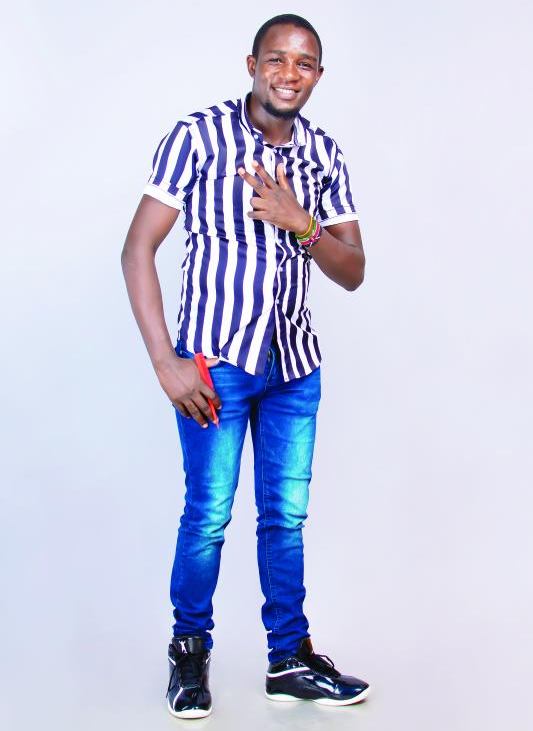 How did you settle on becoming a hairdresser?
When I joined college, I had an interest in being a barber but my tutor advised me that if I focused on braiding, I would more likely be successful. That word "successful' caught my attention and that's how I focused on becoming a hairdresser.
Before you owned salons, you had failed several times. What was the cause?
I failed as a result of poor management; l was not able to manage the business and staff well. When I started, I had family issues that affected the business. I tried for the second time and still, I suffered the same fate. I wanted to go to the Coast and end my life.
What do you mean?
I had been through a lot: My business collapsed for the second time, I lost my family, my wife took off, and I completely lost hope and direction. The loans I had taken from different banks and people were on my neck, shylocks had already swept all my equipment and I didn't know how I was going to repay all the debt. I thought the only way to be at peace was to end my life. I was to entertain myself with the cash left - Sh20,000. I would then throw myself into the ocean.
What changed your mind when you got there?
Since I had no relative to accommodate me there, I searched online salons within Mombasa, with the hope of getting refuge as I waited for my last day on earth. After making several calls inquiring about vacancies, one salon was willing to employ and shelter me. I travelled to Mombasa and upon arrival, I worked the entire week and what I was paid changed my plans.
How much was it?
I was paid Sh10,000, which was the amount I used to get at the end of the month in Nanyuki. This motivated me and got me to work harder. I dropped my suicide plans and focused on making more money and before I realised it, I had taken over the space. I became the brand that every client was looking for.
How did your breakthrough happen?
After creating a brand, my employers felt threatened. This came after I was awarded the best creative braider of the year in a countrywide competition that took place last year. My employers felt like I would take over their clients. I was sacked without notice. That is when I decided to go it alone and launched Maina De Salonist. I offered mobile salon services for one week, going to clients' homes as I worked on revamping my salon.
How many branches do you have?
I have two branches - one in Mombasa and the other one in Nairobi.
How much did you invest in your first salon and roughly what profits do you expect monthly?
I invested over Sh1 million. I may not disclose the profit, but I can tell you it's a business worth investing in.
How do you stay up-to-date on current hairdressing trends?
Social media is always my stopping point; that's where I get hair trends.
What is the downside of partnering in business?
Jealousy; not everyone will be happy about your success. It is better to save and own your business.
How did the Best Creative Braider of the Year award change your creativity and business?
I have come up with different styles that have ended up being a trend. I have also created a brand that attracts clients without much struggle.
How do you evaluate client satisfaction without asking?
Most of my clients are ladies. If a client is not satisfied, her facial expression will tell it all. We observe their facial expressions from our mirrors as we work on them to know whether or not they are satisfied.
What's your proudest professional accomplishment?
When I opened two branches in three months.
What's the greatest lesson you've learnt in business?
Patience pays.
How do you price your services?
They cost between Sh1,500 and Sh7,000.
Related Topics