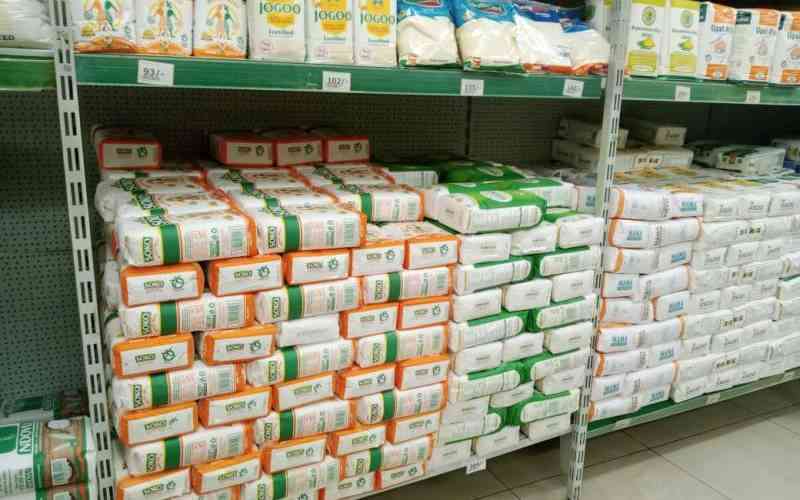 Food inflation in the country declined to 8.6 per cent in July 2023, a report by the Kenya Institute for Public Policy Research and Analysis (KIPPRA) shows.
According to the report released on Thursday, September 28, the inflation declined from a high of 15.8 per cent in October last year.
"Food inflation rose from 8.9 per cent in January 2022, peaking at 15.8 per cent in October 2022 before easing to 8.6 per cent in July 2023," read the report.
Between October 2022 and February 2023, the high inflation was mainly caused by the irregular rainfall and prolonged drought season, as it interfered with the supply of rain-fed agriculture which Kenyans highly depend on.
This affected food prices thus directly impacting the cost of living, especially for poor households who according to KIPPRA spend about 60 per cent of their income on food.
The inflation levels were also affected by the rising cost of energy which increased the cost of production and transport.
However, after different parts of the country started receiving rain, production increased, and food inflation reduced by almost double to 8.6 percent, the lowest it has been since January 2022.
This is however still a huge per cent considering inflation rates in the country have been as low as 3 per cent and prices of commodities are still high.
In June this year, Kenya National Bureau of Statistics (KNBS) in their Consumer Price Index (CPI) report stated that the high inflation was due to a rise in the prices of commodities despite the general inflation going down by 0.1 per cent from the eight (8) per cent in May.
Additionally, KIPPRA revealed the economy grew to 12.4 per cent in 2022 compared to 7.6 per cent in 2021.
Related Topics