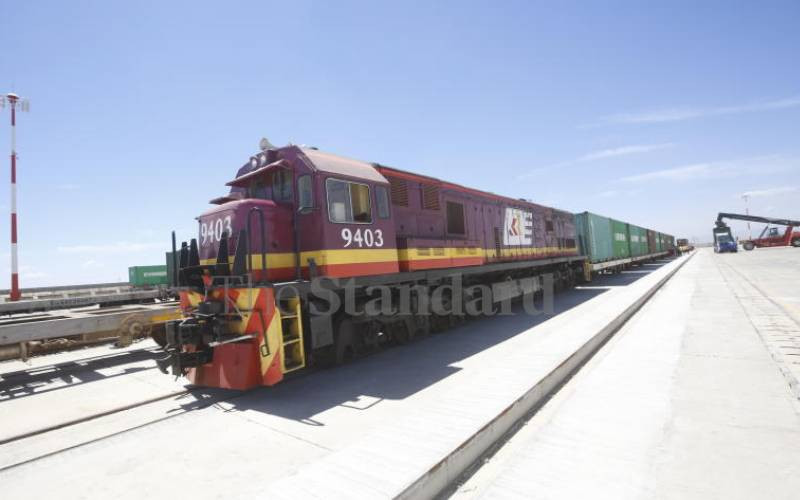 The recent joint communique by Kenya and Uganda on the development of the Standard Gauge Railway (SGR) linking the two countries is a major milestone for the region.
Both countries have demonstrated their commitment to enhancing their infrastructure and connectivity by fast-tracking the implementation of the SGR project.
Notably, the pact comes at a time when the SGR hauled 6.2 million tonnes of cargo in 2022, with the volumes projected to increase to 7.2 million tonnes this year.
The latest development cements collaboration in pursuit of mutual progress between the two countries.
The commitment to execute their respective projects in a coordinated and orderly manner demonstrates a shared vision for regional development. The SGR has the potential to foster closer economic ties between the two countries and encourage other regional nations to explore similar projects, leading to enhanced trade and economic growth across East Africa.
The ambitious plan to extend the SGR from Naivasha to Malaba through Kisumu, with further lines to Isiolo and the border with South Sudan and Ethiopia, showcases the foresight of both governments.
The coordinated efforts to operate both phases concurrently under the Northern Corridor Integration Project initiative underline the commitment of Kenya and Uganda to regional development and economic integration.
This united approach is key to unlocking the full potential of the SGR and reaping its benefits in an integrated manner. The Kenyan government has announced that it would spend a total of Sh2.1 trillion to extend the SGR from Naivasha to Malaba through Kisumu, with a new line to Isiolo and the border with South Sudan and Ethiopia.
While Kenya is still in the process of securing funding for its component of the SGR, Uganda's announcement of securing financing from Standard Chartered Bank for its phase marks a significant step forward.
The momentum generated by this financing milestone shows that the two countries are serious about turning the SGR vision into a reality.
This newfound impetus presents a fresh opportunity for China Road and Bridge Corporation (CRBC), which has already demonstrated its expertise in the region, to successfully bid for the assignment.
The successful completion of both phases of the SGR is pivotal to the improvement of cargo and human capital transport within the Northern Corridor.
A fully functional and seamless railway network between the Port of Mombasa and its hinterland will result in faster and more efficient movement of goods and people.
This increased efficiency will not only benefit Kenya and Uganda but will also position the Northern Corridor as the region's most preferred trade and logistics hub, competing with the Central Corridor (Dar es Salaam). SGR's operationalisation will significantly reduce the Northern Corridor's reliance on road transport for freight and human movement. The detrimental effects of heavy damage to road infrastructure, frequent accidents, congestion, and pollution will be mitigated.
This shift from road to rail will lead to sustainable and environmentally friendly transportation.
Related Topics