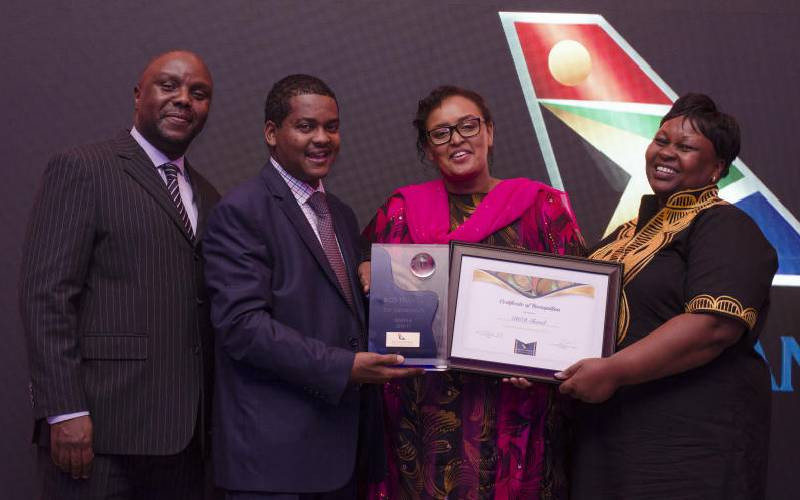 Close to 10,000 Kenyans visited South Africa in the first quarter of the year following the lifting of visa requirements between the two countries.
Data released by South Africa Tourism shows 9,628 Kenyans flew to South Africa between January and March compared to 3,848 Kenyans during the same period last year, representing a 150 per cent increase.
The number of Kenyans flying to South Africa was only second to Angola which led with 10,653 visitors over the same period.
Zimbabwe was South Africa's top source market with over 500,000 visitors followed by Mozambique with 354,000 arrivals.
However, there was little reciprocal travel by South Africans to Kenya and other top source markets despite the introduction of more flight options to the region.
Although both Kenya Airways (KQ) and Airlink operate daily flights between Nairobi's Jomo Kenyatta International Airport (JKIA) and Johannesburg's O. R Tambo, there are no direct flights between South Africa and top tourist destinations in Kenya, especially the coastal region.
Local tour and travel operators blame this on poor open-air policies by the Kenya government that continues to deny foreign carriers direct access to these markets.
Among the most outspoken proponents of an open-air policy is Mohamed Hersi, the group director of operations at Pollmans Tours and Safaris who, in viral Facebook posts, recounts the loss of the once thriving airline business in the coastal region.
"Mombasa was for decades served by charter airlines. The highest number was in 2007 with 38 charters, a week just before we misbehaved ourselves into (post-election violence) and by 2008 we had zero. We managed to claw back and recover and by 2012 we had 16 charters," he writes.
Related Topics