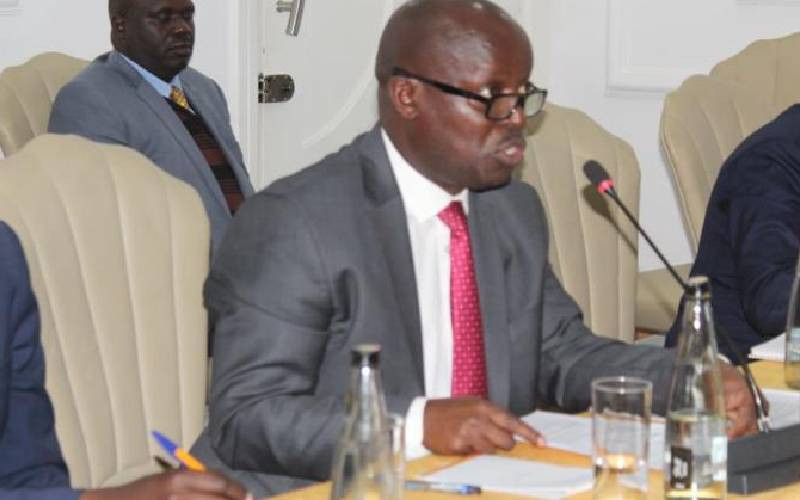 Mr Sammy Chepsiror is the new Kenya Seed Company acting managing director, in changes announced last Friday.
The long-serving sales and marketing manager replaces Mr Fred Oloibe, who was redeployed to the Ministry of Agriculture.
The executive transition was announced during a board of directors meeting chaired by Agricultural Development Corporation (ADC) Managing Director Mohamed Bule.
"The Kenya Seed Company board of directors has announced an executive transition that will see Fred Oloibe hand over the managing director's role to Mr Sammy Chepsiror. Mr Chepsiror takes office immediately in an acting capacity until the position is competitively filled," read a statement by Ms Jane Gitau, a senior corporate communications officer at the seed firm.
Until being named to the new role, Mr Chepsiror headed the marketing function for the last 10 years.
Mr Oloibe will now take up the role of technical adviser to the Agriculture Cabinet Secretary on the areas of food and seed value chain and other related projects.
A former strategy manager at East African Portland Cement and Kenya Seed Company before taking over the reigns at the seed firm, Mr Oloibe was not due to leave until November 2024, when his contract ends.
The circumstances surrounding Mr Oloibe's exit were not clear as at yesterday, especially given that he was instrumental in turning around the company's foreign subsidiaries which contributed to the firm posting over Sh800 million profit last season.
Since assuming leadership, the firm has increased seed production for all crops, pasture, sunflower, wheat and maize.
Mr Oloibe oversaw the production of seed maize in subsidiaries in Kibos, Tanzania, and Mt Elgon in Uganda.
Apart from boosting seed production, the outgoing MD also improved staff welfare.
Yesterday, his departure attracted sharp reactions from some of the workers and seed growers, who told The Sunday Standard on condition of anonymity that the changes were "politically instigated".
"The outgoing MD has done a lot for the company and most of us are against it. We fear that the firm is likely headed in the wrong direction because of political interests," said the source.
Some seed growers expressed their disappointment over the changes.
"Why should the government move a performing managing director? We have seen a lot of improvement at the firm since he ascended to leadership, and we are against the changes," said one of the growers.
The government is the largest shareholder at the seed company, holding 51 per cent through the Agricultural Development Corporation (ADC), with the rest of the stake held by individuals, mostly former senior managers at the company.
Related Topics