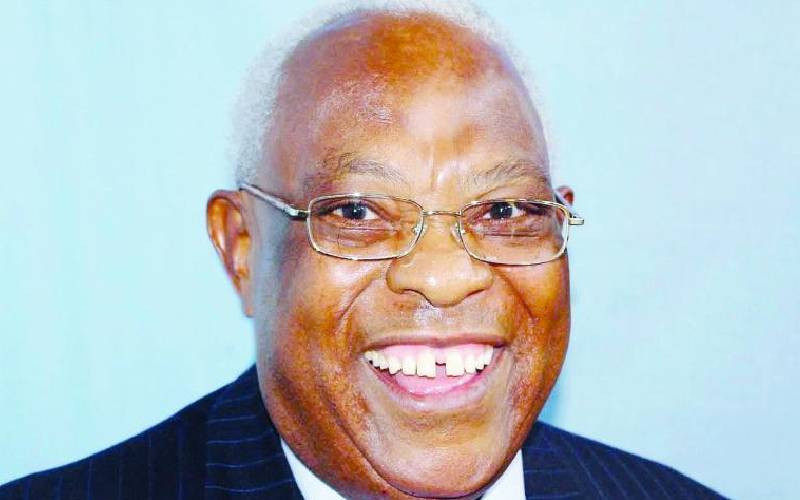 Anyone who met Stanley Munga Githunguri at his Lilian Towers, near The University of Nairobi, would assume he was just any other person taking tea.
The majestic property whose valuation is worth millions of shillings is just part of his multi-billion shillings empire now to be shared between his six children.
Those who knew the former civil servant turned business mogul had an idea that he was wealthy. However, maybe he and God would point a finger at how much he had amassed during his lifetime. Githunguri passed on November 29, 2022, aged 77 years.
Court documents exclusively seen by The Standard indicate that he was worth Sh1.9 billion. In the documents before Justice Grace Sitati, Githunguri also owned a 9.6 acre-property in Karen worth Sh700 million.
In his will, Githunguri placed a caveat that his children should not sell the Karen property, instead should allow their mother Elizabeth Karungari to live in it.
The former politician directed that in the event she passed before him, the property should be transferred to his SM Githunguri Ltd. Githunguri appointed his daughters Claire Njeri and Lilian Joy Nyagaki as executors of his will and trustees of his estate.
Succession battles
He joins a group of wealthy Kenyans dangling a penalty to his children to dissuade them from engaging in his succession battles after his exit.
The former Kiambaa Member of Parliament dictated that anyone who challenges his wishes will lose his share of wealth.
He directed that it will be assumed that the child, the child's spouse and descendants had passed before him.
"The interest of a hostile beneficiary and of his or her spouse and descendants shall immediately terminate but without prejudice to any prior distribution of income or capital, and such interest shall devolve as if the hostile beneficiary his or her spouse and descendants had predeceased me," he noted in his will.
"For the purposes of this clause 17, any beneficiary under this will who brings legal proceedings or initiates any other form of legal process in any jurisdiction which is based on a challenge to the validity of this will become a hostile beneficiary," Githunguri wrote in his will dated June 9, 2017.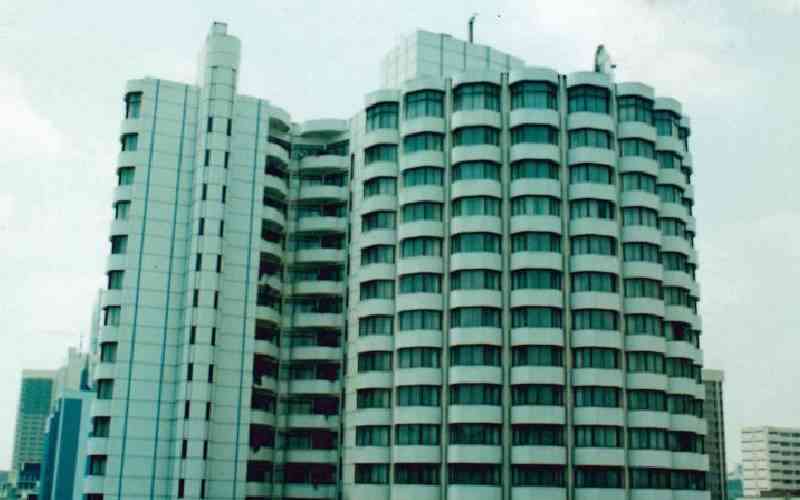 He entrusted his two daughters to pay his debts and funeral expenses. The court record indicates that at the time of his death, his liabilities were Sh20 million.
Githunguri indicated that he had one wife, Karungari, and his children are Njeri, Lilian Wanjiru, Joan Nyawira, Nyagaki, Joseph Githunguri and Francis Wanjihia.
Town property
He bequeathed his sister Rosemary Wanjiku his Limuru town property and directed that in the event she passed, the property would devolve on her son Kelvin Githunguri. He also directed that she should not be kicked out of her house at his Limuru farm.
"I direct that my sister be permitted to enjoy her right of occupation of the small house currently in her possession and situated on …otherwise known as Limuru Farm together with its compound measuring approximately half of an acre for life and thereafter revert absolutely to the Limuru Farm," his will reads in part.
He however placed a caveat that his sister is not allowed to sell or transfer the gifted part of Limuru Farm to any other person. "My sister shall not have any beneficial or legal interest in the property," he said adding that the property shall be managed by the trustees.
He also stated that the trustees have no responsibility of taking care of her. "For the avoidance of doubt, my sister shall not have a right to any other person or create any other incumbrancer over such right. Further, my sister shall not have any beneficial or legal interest in the property and the property shall at all times be managed by my trustees."
His other two sisters Rose Wanjiku and Serah Njoki were bequeathed property at Kihara market in Kiambu County. He gifted all his children properties in Spring Valley, Nairobi County. Meanwhile, he ordered that three properties in Kajiado should be sold. According to Githunguri, his children will receive Sh3 million on a quarterly basis from the proceeds until the money is exhausted.
Meanwhile, Githunguri put his shares in Munga Holdings Ltd, Mukawa Holdings Ltd, East Africa Breweries Ltd, Nation Media Group, Geminia Insurance Company, Gikoi Development Company Ltd, Hard Rock Holdings Ltd, Lilian (Holdings) Ltd and Taurus Estate under SM Githunguri Ltd.
At the same time, all his bank accounts in Barclays Bank, Kenya Commercial Bank, Bank of Africa, and Family Bank, National Bank were left under the same company.
The will also reveals that he gave Serah Njoki and Rosemary Wanjiku his shares at Barclays. This is to be split equally. He also directed that although he entrusted Nyagaki and Njeri as trustees, he allowed them to buy any portion of his estate by either entering a private agreement or a public auction. Githunguri stated that the two have powers to determine whether the money generated from his estate is income or capital and apportion the same. He said their word is final and binding to the beneficiaries of his estate.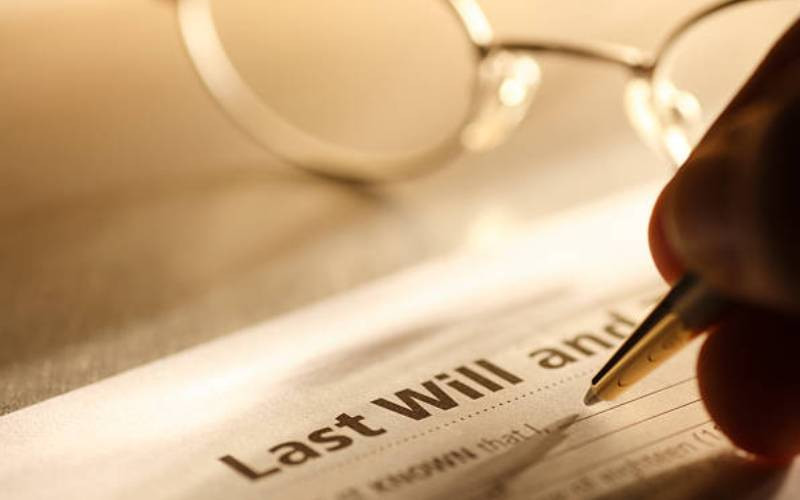 Nevertheless, he placed five properties in Lower Kabete, two in Muthaiga, one at Lavington, three along University Way, one in Lang'ata-Uhuru Gardens and Mombasa under the MM Githunguri Ltd.
Others are Lang'ata, Ngong Road, Kwale, Limuru Farm and 11 properties in Kiambaa. "For purpose of clarification, if any of the children should fail to attain a vested interest in his or her share and fails to leave any issue, then his or her share shall accrue to the share of the other of the surviving of their direct offspring and in the event that they have no surviving child at the time of death, then to my surviving children," he wrote.
The trustees estimate that his properties at Spring Valley are worth Sh554 million while the Kajiado ones are worth at least Sh27 million. He has another property in Limuru town worth Sh36 million while Kihara market one is estimated to be around Sh31 million.
The property at Kiamba is estimated at Sh50 million. Court documents reveal that Githunguri had 1,000 shares worth Sh100,000. In SM Githunguri Ltd, he held 900 shares worth Sh90,000. In Mukawa (hotels) Holdings he had 58,000 shares worth Sh5.8 million. In EABL, had shares worth Sh1.3 million while in Tassia Coffee Estate Ltd, he held 19,754 shares amounting to Sh395,080.
He also had interests in Geminia Insurance Company Ltd worth Sh251 million. He had shares worth Sh100 million in Geminia Life Insurance.
At the same time, he had 100 shares in NSC Fitness Ltd worth 10,000. Absa Bank shares registered in Njoki and Wanjiku's name are worth Sh442,631.
He is estimated to be worth Sh1.8 billion when the Sh20 million liability is deducted. His two daughters want the court to clear them to run the estate.
Related Topics