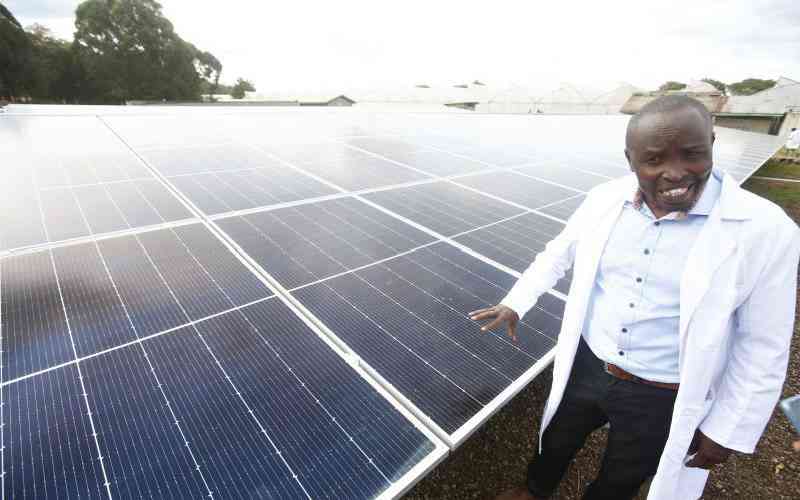 The Kenya Tea Development Agency Power Company (KTPC) has announced its majority shareholding of a new company set to roll out low-cost solar energy to smallholder tea factories.
KTPC is a subsidiary of the Kenya Tea Development Agency (KTDA) and was established to run its hydropower plants to help reduce rising energy costs at its shareholding factories.
KPTC said that Chai Power Limited had been formed in a venture with renewable energy financier GridX Duara – which is a minority shareholder – to develop solar projects and provide asset financing to projects.
"Chai Power's projects will deliver low-cost renewable energy for the benefit of Kenya's tea farmers while expanding the asset base of KTPC and securing long-term stable cash flows for KTPC and KTDA," said KTPC in a document seen by The Standard.
Chai Power's renewable energy projects will be operated by KTPC and be developed and financed by GridX, which has set aside $10 million (Sh1.24 billion) in financing for the first 12 MW of projects in 2023 and 2024, with future projects and funding promised.
"Chai Power leverages KTPC's expertise in managing complex energy assets while creating a replicable structure that can rapidly deploy solar to KTDA factories and subsidiaries, without giving away ownership of the assets to a third-party Independent Power Provider. Deploying projects in this manner will allow KTDA factories and subsidiaries to access lower-cost renewable energy without having to use capital that can be better spent on core business purposes."
The firm said that GridX is well-positioned to be KTPC's partner owing to its "unique experience working with licensed private power companies in Kenya, primarily through the Two Rivers Power Company transaction carried out in 2021." KTDA's factories are heavily dependent on energy for tea processing with a bulk of its power (electricity) bought from Kenya Power.
"Electricity represents one of the largest cost-centers for each factory, increasing production costs and reducing the amount of cash available for farmers. Based on feasibility studies conducted on behalf of KTDA, deploying around 25 MW of solar across all 75 KTDA factories would create more than $2.5 million (Sh310 million) in annual savings.
Related Topics