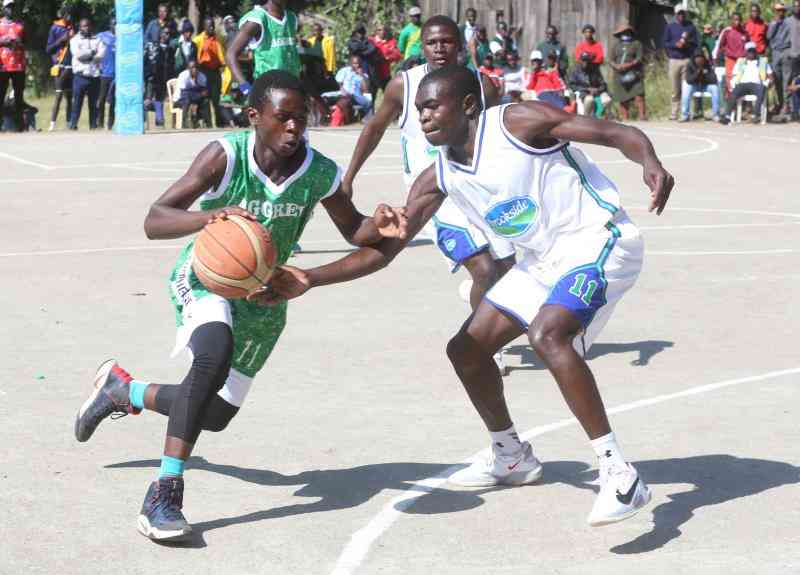 For the newly appointed captain of the national boy's secondary schools basketball champions Dr Aggrey school Tong Chol, leading his team to glory at the Taita Taveta County games is his main goal.
The champions are expected to rub shoulders with former county champions Kenyatta Mwatate and Tibila school of Taveta sub county who won the 3x3 basketball title and have assembled a strong side this time round. .
Speaking ahead of the games, Chol said he is ready to prove to Kemyans that last year's achievement were no fluke.
"My focus is to guide the team to successfully retain the national title for the second year running. We want to retain all the titles we won last year," said the captain.
The towering player takes over the captaincy from Daniel Bol who cleared his ordinary level studies last year.
"We surprised many and well established schools last year in our debut and this year is not exceptional," said Chol.
The captain start his duties during the Taita Taveta county term one games that starts today to Saturday at Dr Aggrey school and Danson Mwanyumba stadium.
However, team coach Kevin Maima said his current sight is to defend the county title.
"As we focus on bigger achievements, we must start from the lower level. My first step is to successfully defend the county title before shifting the focus to Coast regional and the national games," said the coach.
"We shall be taking each game as final. We shall not underrate any of our opponents irrespective of their strengths and weakness," said Maima as he warned his players of not being overconfident.
"As champions, all eyes will be on us but we won't disappoint," said the coach.
Related Topics