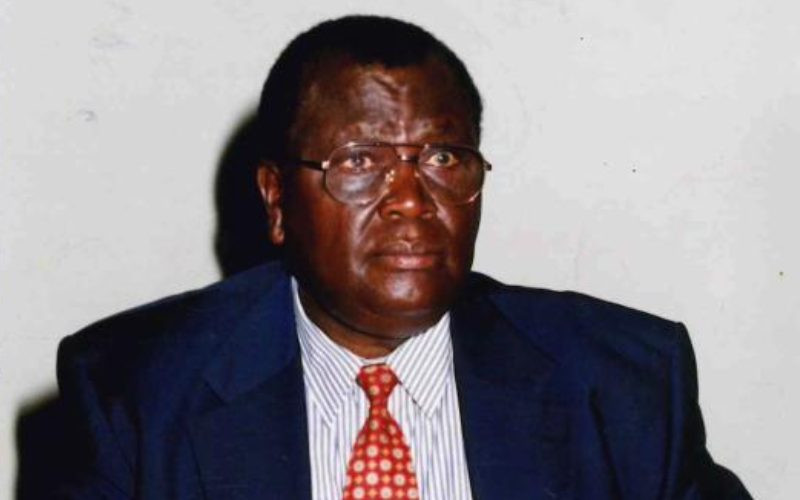 There are times when the victim is vilified after death so that killers can escape scrutiny.
Such tricks were deployed in March 1975 after the flamboyant Nyandarua South MP JM Kariuki was assassinated.
There were attempts to blame JM for a number of bombings that had rocked the city but one of the most ridiculous attempts was to link him to a clandestine rebel group, Maskini Liberation Movement, which was alleged to have been training its soldiers in Zambia to topple Jomo Kenyatta's government.
When he testified in public about what he knew, the head of the Special Branch James Kanyotu said some conspirators had approached him to link JM to the plot. He told the committee chaired by Elijah Mwangale that the bodyguard of a key Kenyatta minister had approached him with reports of the secret training.
The informant, Peter Karanja, who was attached to Defence minister, Mbiyu Koinange, told Kanyotu that some Kenyans who had been recruited from Banana Hill Kiambu were already in Zambia and that he knew a man whose son was among them.
In his testimony, Kanyotu who could only testify in camera said: "On my way from home a car passed me. This car was Peugeot 404 and it stopped in front of me. A fellow called Peter Karanja; a bodyguard to Cabinet minister Mbiyu Koinange came out and told me he had come from Nakuru to look for me. So he came to the office with me in my car. This was about 5 o'clock. He said he had some report."
Karanja had approached Kanyotu on his boss's instructions so that he could extract a letter that he believed the Special Branch had, incriminating JM with the Maskini movement.
The information about the alleged coup had already been forwarded to President Jomo Kenyatta by Koinange and a presidential bodyguard, Wanyoike Thungu.
The spymaster however chased away the informant telling him he was not interested in the alleged plot. He told the Mwangale commission that he had instructed Karanja not to go to him again and that even he himself got the letter he was looking for.
When questioned by member of the committee Jean Marie Seroney on whether the bodyguard had verified his reports, Kanyotu said the minister had first reported the hearsay to the President and later sought to validate the information using the Special Branch.
He further dismissed the existence of Maskini Liberation movement, explaining that this was a creation of a cabal of politicians who had a grudge against JM.
The final report released to Parliament was inconclusive because Koinange and Thungu's names were expunged although they had been linked to the MP's disappearance and subsequent death.
Related Topics