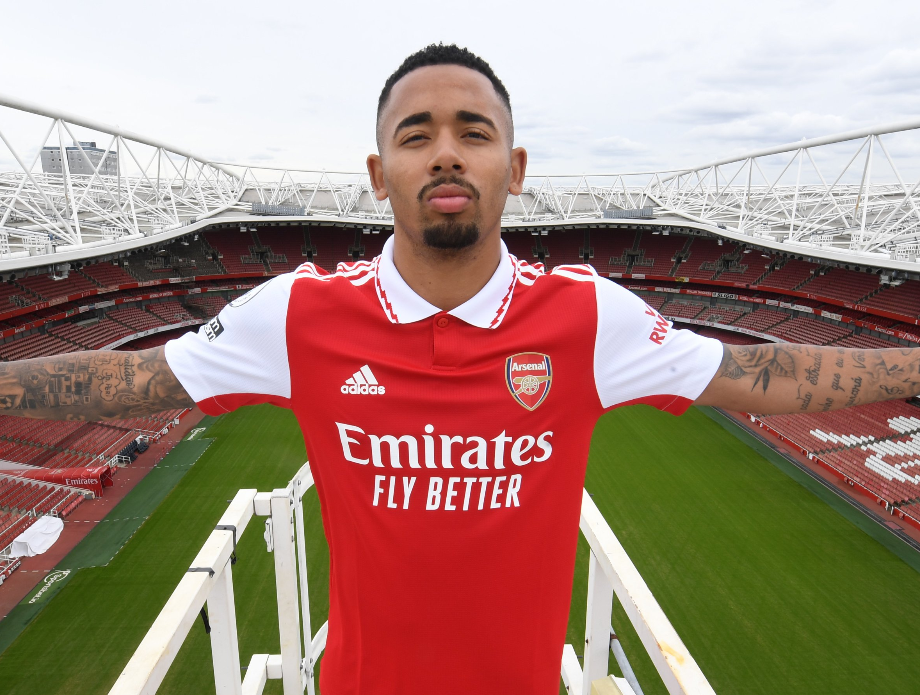 Eight years ago, the name Gabriel Fernando de Jesus was just another name. A young boy, painting the streets of his hometown of Sau Paulo, Jesus dreamed of playing on the big stage.
Just before Brazil hosted the FIFA World Cup in 2014, a picture of 17-year-old Jesus while on a painting job with his colleagues went viral online.
Fast forward to 2022, Gabriel Jesus has won the Premier League title four times, the League and FA Cup three times each. In total, Jesus now has 11 trophies to his name and has joined one of London's top sides, Arsenal.
How did this happen?
The incredible story of Gabriel Jesus
Born on 3 April 1997, Jesus started playing football at the age of 8, in the neighbouring Pequeninos do Meio Ambiente football club based in Tremembe.
His father died moments after he was born and was under the care of his mother, who took up three jobs to provide for her four children.
According to The Sun, Jesus would walk to training in slippers for an hour and a half, holding a pair of soccer boots in his hands since he could not afford bus fare.
Jesus' started his professional football career at Brazilian club Palmeiras in 2013, scoring 54 goals in 48 appearances at youth level that year. This prompted a three-year contract extension the following year.
He was introduced into the Palmeiras senior squad in August 2014, before making his debut the next year in the Campeonato Paulista. He often made appearances from the bench and registered seven goals in 37 appearances.
The viral picture of him holding a paintbrush was part of an initiative by locals to get people into the World Cup spirit.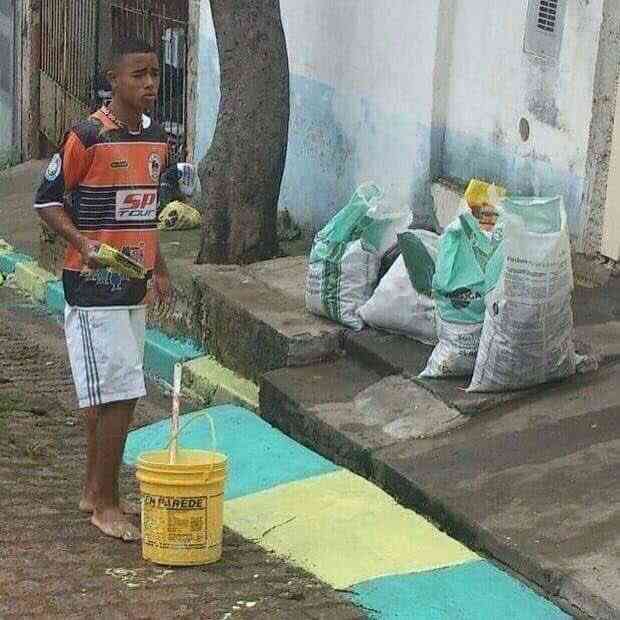 His first professional goal for the senior team came away to Agremiação Sportiva Arapiraquense in the Campeonato Paulista on July 15, 2015. He finished the season with 4 goals from 20 appearances, with Palmeiras beating Santos in the Copa Do Brasil Cup final.
The next season, Jesus scored a total of 21 goals in 46 appearances and was named Bola de Ouro for player of the season after leading Palmeiras to their first national championship since 1994.
Jesus always has his mother's struggles in mind, hence the 'Phonecall' celebration whenever he finds the back of the net.
Man City – 2016
On January 19, 2017, Jesus made the big move to Europe, signing for English giants Manchester City on a reported fee of £27 million/€33 million, plus add-ons.
He immediately made history in his third game, scoring and assisting a goal in his first Premier League start, the first-ever Man City player to achieve that. He was only the third Man City player to be involved in two or more goals in their first EPL start.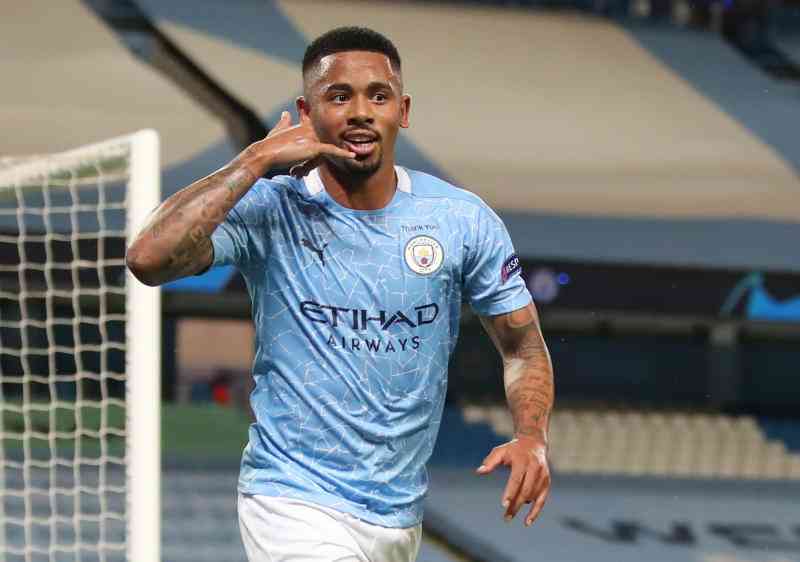 Jesus ended his first season at Man City with seven goals and four assists in 11 appearances.
Season 2017-18 was one to forget for Jesus. He recorded a 14-game goal drought (November 18, 2017, to 7 March 7, 2018) with a knee medial ligament injury interrupting his season.
On 3 August 2018, the Brazilian extended his contract with the Citizens that would see him stay in Manchester until 2023.
Jesus would go on to score 45 goals in his first 100 games for the club.
The next year, Jesus scored four goals for the first time in his career in an EFL clash against Burton Albion where the team won 9–0.
He switched his jersey number at Man City from 33 to 9.
On April 23, 2022, Jesus scored another four goals in a 5–1 thumping win over Watford, his first Premier League hat-trick.
This performance earned him Pep Guardiola's trust, with the Spaniard labelling him as "one of the best", following rumours of links to Arsenal.
"A thousand million movements, he doesn't get the ball and he still makes a thousand million movements for the other ones. And personally, when he has nights like this I am the happiest man in the world because always he's there. If he doesn't play he's there training the day after like it's his last day, that's why he will have a long career, he will have a successful career because of the incredible positivity in his mind and thinks for the team. What we have done this season we have done with Gabriel, Gabriel is one of the best," said Pep.
In total, Jesus made 236 appearances for Man City, scoring 95 goals.
He has now signed for Arsenal in a deal worth 45 million pounds ($54.54 million), reports say.