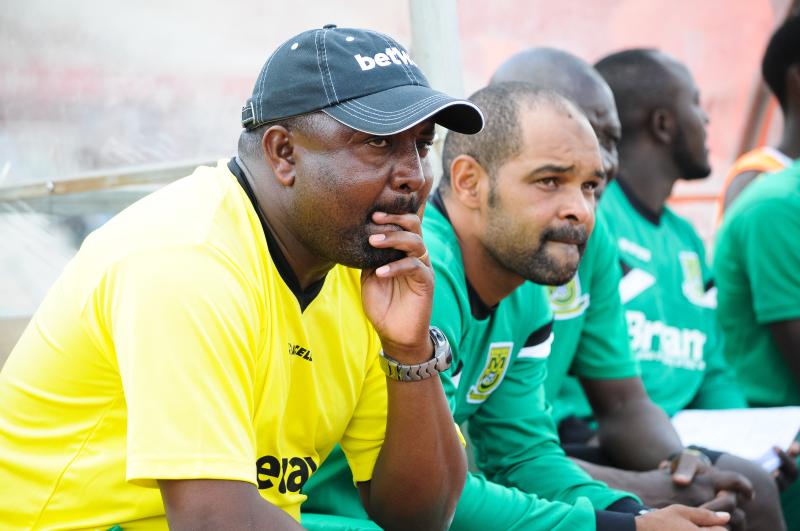 The Harambee Stars squad of 2008 is arguably one of the most successful national teams in Kenyan football history.
That year, Kenya jumped an unprecedented 52 places in the Fifa World Ranking; from position 120 to 68th - the highest ever standing for a national team, to date.
Interestingly, 11 of the 24 players in that squad, plus the Head Coach (Francis Kimanzi) and Team Manager (Peter Serry-deceased) had one thing in common. They were either current or former Mathare United players with traceable roots in the Mathare Youth Sports Association (MYSA), just as the majority of the Harambee Starlets squad that took part at the 2016 Africa Women's Cup of Nation (AWCON).
Sixteen of the 24 players in the Starlets' squad; and four of the six members of the technical bench, were MYSA alumni. This Starlets' team is still considered as the most successful in the history of women's football in the country.
Fast forward, statistics show that 20 per cent of players in the current FKF Premier League are products of the Mathare Slum's project. In other words, 90 of 450 players in the top tier are former MYSA graduates.
On the technical front, David Ouma (Sofapaka), Francis Kimanzi (immediate former Wazito), William Muluya (Kariobangi Sharks), Ezekiel Akwana (immediate former Mathare United), Stanley Okumbi and Charles Omondi (Posta Rangers coach and assistant respectively) and Bandari's assistant coach Anthony Kimani, all passed through MYSA programme.
Between 2000-2010, nearly half of the local referees who officiated in the Premier League had honed their skills at MYSA tournaments.
They include Maqulate Onyango, who in 2010, became the first Kenyan woman to serve as match commissioner at an Afcon Qualifier match between Ethiopia and Ghana and Dr Peter Waweru Kamaku who is currently in Cameroon officiating the ongoing 2021 Afcon.
Other notable names that passed through MYSA include Doreen Nabwire, the first Kenyan woman to play professional football abroad; Dr Charles Muiruri (Program Director, Global Health Institute Duke University, USA), Patricia Mutheu (MCA-Mlango Kubwa Ward, Nairobi County Assembly), Wairimu Gitau (Communications Adviser, Médecins sans Frontières, Belgium) and George Nyingiro (Founder/CEO of Geomatrix Consulting/Forensic Audit) among others.
MYSA - a talent development grassroots project that started in Mathare Slum, some 34 years ago, has produced some of the best footballers, administrators, scholars and role models that the country boasts of at the moment.
The project, an incubation talent hub, later gave birth to Mathare United – the nerve centre of Kenyan football.
MYSA is a community development organisation that uses sports to engender broad socio-economic development.
In the words of Sir Bobby Chilton, a former Manchester United player, Mathare FC is more than a football club.
According to the England legend, the "yellow and green" boys, is a "symbol of hope for young people across great swathes of Africa, brought so low by AIDS and hunger and desperate poverty."
"We settled on yellow colours because it represents the aspirations of the youth who want to win (Gold). The green represents the environment," Bob Munro, the club chairman and founder told Standard Sports.
The 1992 MYSA squad transitioned through age groups and later morphed into Mathare United FC.
Among the members of the MYSA's golden generation team that took part in the 1992 U16 Norway Cup, were Kimanzi and Maurice Wambua.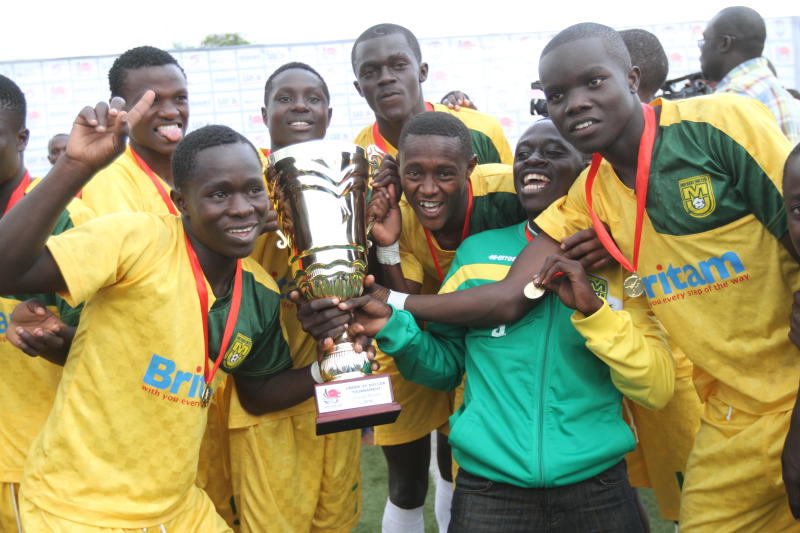 "I am who I am because of MYSA. It changed my life," Kimanzi noted.
Mathare was born in 1994, but it took them just four years to ascend to the Premier League, after winning the 1998 Moi Golden Cup (now FKF Shield), the same year they made their league debut.
"At the time we didn't have so many (football) role models to look up to. Most of the cool guys around were either basketball players, boxers or Tae Kwondo. But when the (MYSA) programme came in, it absorbed the masses who were left out by those other 'elite' disciplines," said Kimanzi, the former midfielder who would later coach Harambee Stars.
But before Mathare there was MYSA, a grassroots football tournament that has seen over 28, 000 players, 1,927 teams in 222 youth leagues, passed through the project.
"MYSA ni baba na mama (MYSA is everything to me)," added Kimanzi.
Thirty-four years later, some of the players who passed through MYSA have represented the country at different levels while others like Dr David Mutiso, a surgeon at the Aga Khan Hospital and Moses Mutuli who is the Actuarial Society of Kenya president, are breaking barriers in other professional fields.
But when Munro wrote a letter to the FKF Caretaker Committee, early this year, warning that Mathare might fold in the next couple of weeks, if their persistent financial problem is not addressed, the news appeared to have sent a cold chill down the spines of many football stakeholders.
"Sadly, without urgent and Ministry/ FKF Caretaker Committee financial support this week, club collapses over financial instability will inevitably escalate in the next 1-2 week," read part of Munro's letter.
The letter exposed the sorry state of Kenya football, an industry that has over-relied on self-supporting organisations like MYSA, schools and other private academies, for talent incubation.
Financial constraints
But why should people listen when Munro speaks?
Munro has been in and around Kenyan football for over 30 years.
He started MYSA in 1987 at a time when no bilateral aid agencies or national governments gave priority to the sport as a serious development activity, that is now run by the local youth.
At that time, Munro worked as a senior policy adviser on environment and sustainable development for international agencies but still could not convince his network to lend financial support to sports development.
"When I tried to persuade them to take sport for development seriously, the response I usually got was a polite smile followed by a quick shift to a more serious subject," read part of Munro's speech at the 3rd Commonwealth Sports Development Conference held in 2010 in Glasgow, Scotland.
"So, I stopped trying and, with the talented and determined youth in the Mathare slums, we re-focused instead on showing them how sport can contribute to sustainable development."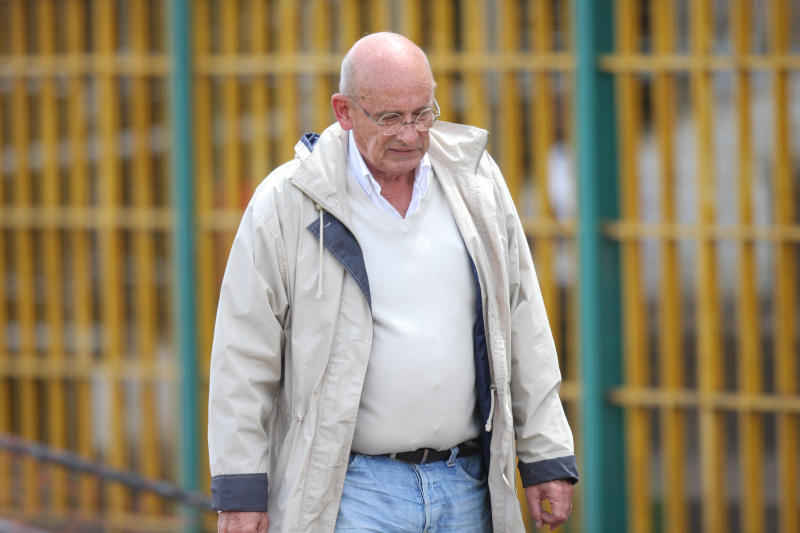 "In retrospect, their refusal to acknowledge sport as a legitimate development activity was a blessing as MYSA was left alone to evolve solely in response to the needs of its members and the community," added the report.
Munro, an environment-conscious football administrator, warns that Kenyan football could be headed on the path of destruction if financial challenges facing several clubs are not addressed.
"Without urgent grant this week, the most vulnerable and likely community-based clubs will collapse in the next 1-2 week, walkovers will rise as clubs lack funds and desperate players boycott matches.
"For the avoidance of any doubt, the club that will collapse by next week will include Mathare United," warned Munro.
If by any chance, those three major community clubs – (Mathare United, Gor Mahia and AFC Leopards) fold, for sure, the local football will take a hit.
While Gor and AFC command a big following in the larger Western region, Mathare and the sister project, MYSA has been the nursery of Kenyan football. Two Kenyan referees - Waweru and Gilbert Cheruiyot are currently officiating at the 2022 Afcon finals in Cameroon.
Dr Waweru, a PhD holder in pure Mathematics and a postgraduate and undergraduate lecturer at JKUAT, started his football career at MYSA.
Having so many MYSA alumni like referees and players in the Kenyan sports arena came with its share of challenges.
"They (referees) are always tougher on us when they are officiating Mathare United matches," said Munro.