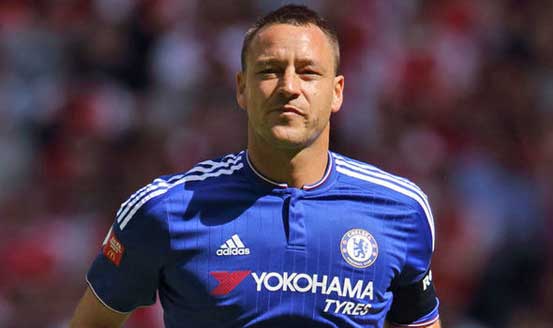 West Brom are considering a summer swoop for Chelsea legend John Terry .
Boss Tony Pulis has confirmed the Baggies could move again for the veteran defender, after having a January window enquiry rejected.
Pulis wants to bolster his defence for next season as long-serving Swede Jonas Olsson is likely to leave The Hawthorns.
And he admits a fresh move for Terry, 36, will be considered with the Blues ' club captain out of contract at the end of this season.
"In January he wanted to stay with Chelsea," said Pulis.
"He wanted to stay there and be part of going out as a champion. I'm not sure how many times he's won it with them but John wanted to stay there.
"If he becomes available in the summer, we'll sit down and have a little think about what we've got and what we haven't got and we'll take it from there.
"Whether the situation changes, whether other people are involved or whether he signs another contract at Chelsea, we'll have to wait and see.
"I've always thought he was a good player. I was just finding out what the situation was and then it was whether we moved on it or whether we didn't."
Olsson's central defensive partner Gareth McAuley, 37, is also close to signing a new one-year deal.
Pulis is also set for talks on extending his own contract, which ends after next season.